I was browsing in Boots the other day when I spotted a stand of Montagne Jeunesse face masks. I am familiar with these and have used a few in the past and have always been impressed with the results. I spotted this 'Passion Peel Off' one, and knew I had to have it. I am a big fan of peel off face masks, there's just something fun about them :)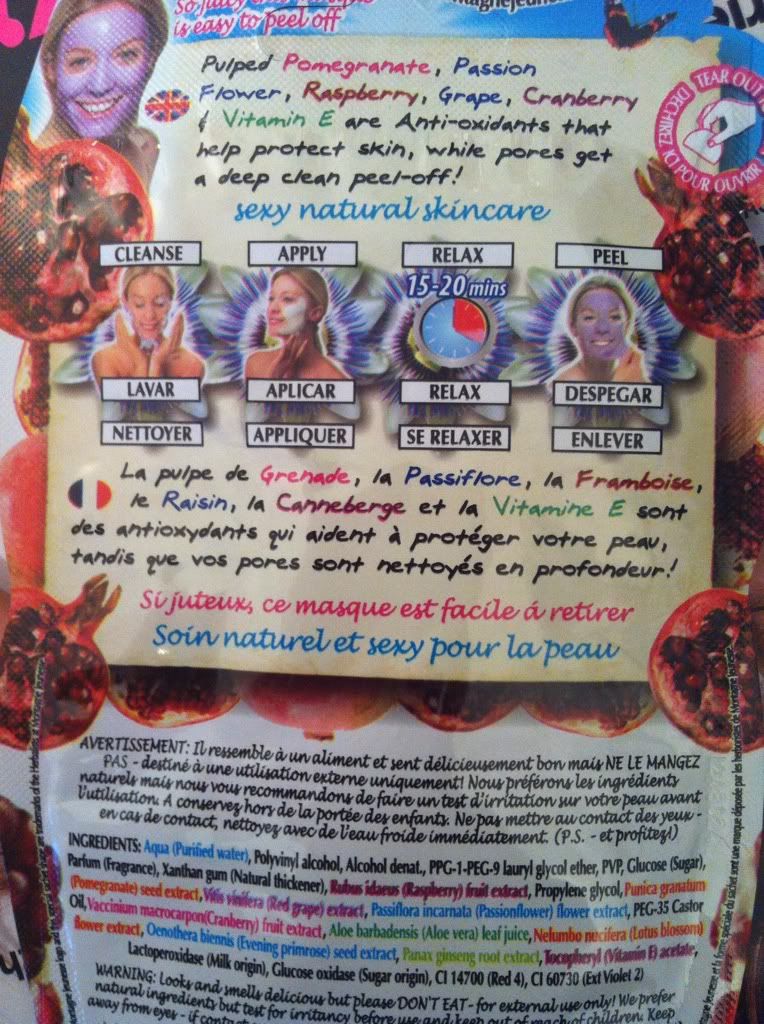 Apologies for the fact the pictures are taken on top of this months Glamour magazine, haha, they were spontaneous pictures! The packaging of these I actually think is quite outdated, but it makes them recognisable to people which is a good thing. They are simply a sachet with a rip off top, which is simple and mess-free. The instructions are also fool-proof - cleanse, apply, relax and peel. From the image on the front of the packet, I was expecting a bright purple colour, but instead, I got this: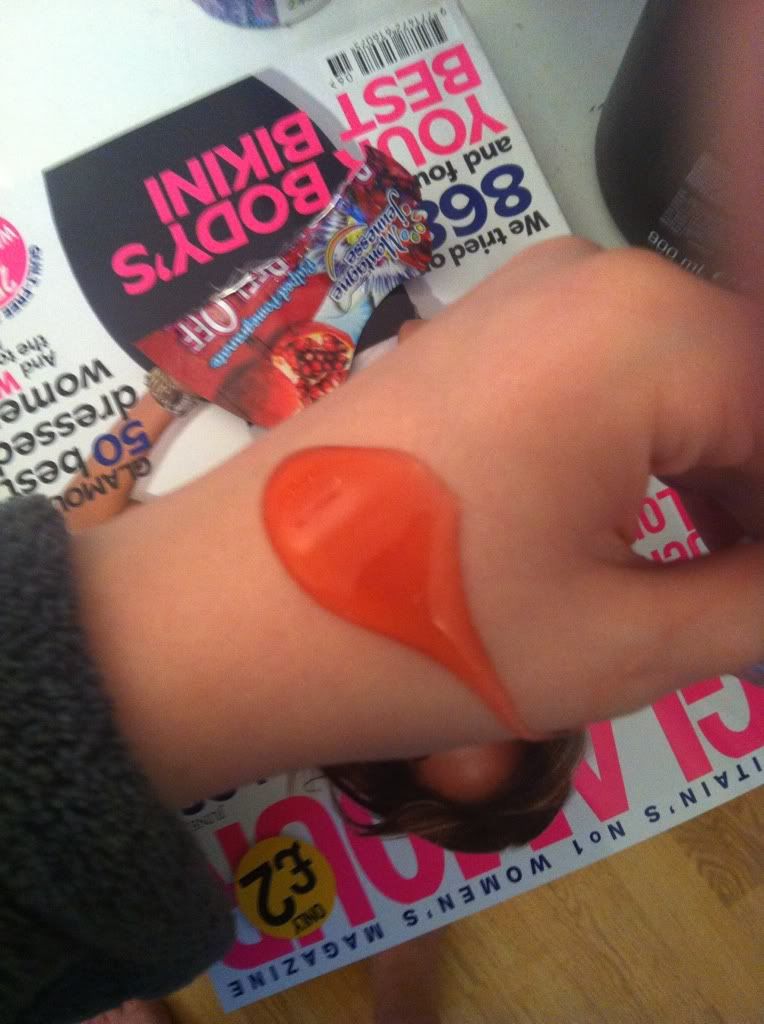 It is a red gel type consistency which I was quite surprised about, but it was surprisingly easy to apply and was not at all sticky.
There is not a picture of it on my face because it made me look like I was badly sunburnt! It smells absolutely gorgeous - some face masks smell nothing like they are supposed to but this one actually did smell like pomegranate and raspberry. Anyway, this product claims to deep-clean pores, and actually it really does live up to this claim. I applied this last night and today my skin is extremely smooth and my pores do actually look less noticable and free from any dirt.
The peeling off was another story altogether, although I don't think I left mine on long enough for it to dry fully. It didn't come off in one piece, it came off in lots of tiny pieces, but I will forgive this since my skin feels amazing today! If I had left it to dry fully I don't think I would have had an issue so I can't blame the product really. Also, word of warning, put this nowhere near your eyebrows as I did by accident and it stung so much trying to peel it off haha! In case you were wondering, this is what it looked like after I had peeled it off (quite a gross unneccesary picture but oh well ;))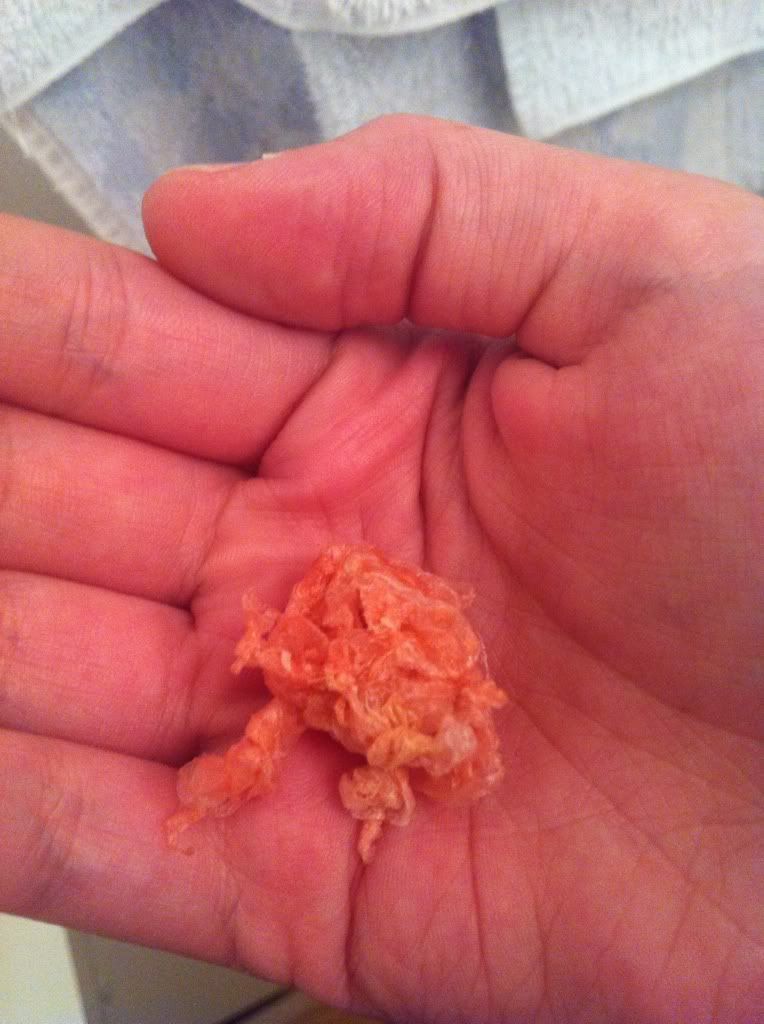 Overall I really like this. I have had nothing but good experiences with Montagne Jeunesse face masks, and will definately be buying some more. I really recommend the
Strawberry
Souffle
, for an even complexion, the
White Chocolate
for a deep cleanse (this also smells amazing, and you WILL want to eat it) and the
Blemish Mud
to help any blemishes you may have.
PS. this was not a sponsored post, all thought are my own.