This is something which I have used and trusted for a long while now. It's also something which many many people have heard of and blogged about, but I wanted to share my thoughts on it as it is something I use regularly and have done for quite some time so I feel I can give a fair review of it.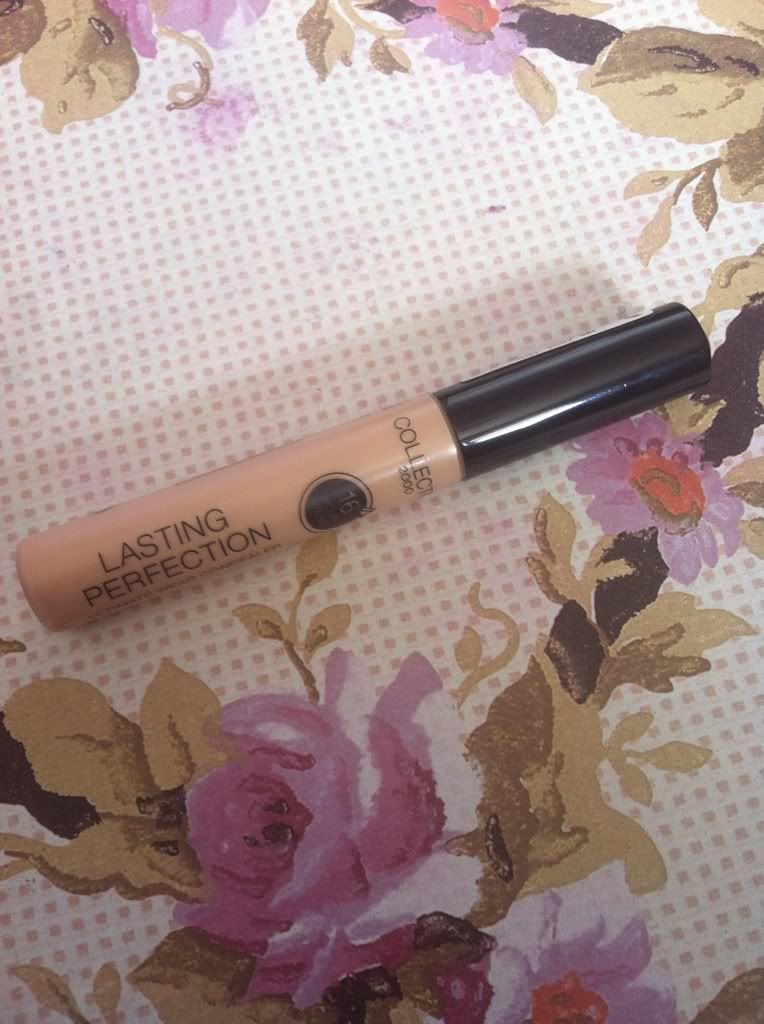 As you can see, this concealer comes in a packaging which almost looks like a lipgloss, and even comes with the same doe foot applicator. It is a liquid concealer, different from the other type of concealer which comes in a lipstick kind of format. I have shade 2 'Light' but off the top of my head I think there is 3/4 different shades, suiting a wide range of skin tones. The packagaing is simple, but I don't mind this. You may have heard that the black lettering rubs off the tube after a while and unfortunately this is true - you will notice black smudges on your hands but nothing major and the issue is not a problem either as it is fairly obvious what the product is without a label haha.
The consistency is fairly thick and one thing I will say about this is that it can be quite difficult to blend at times so just bear that in mind.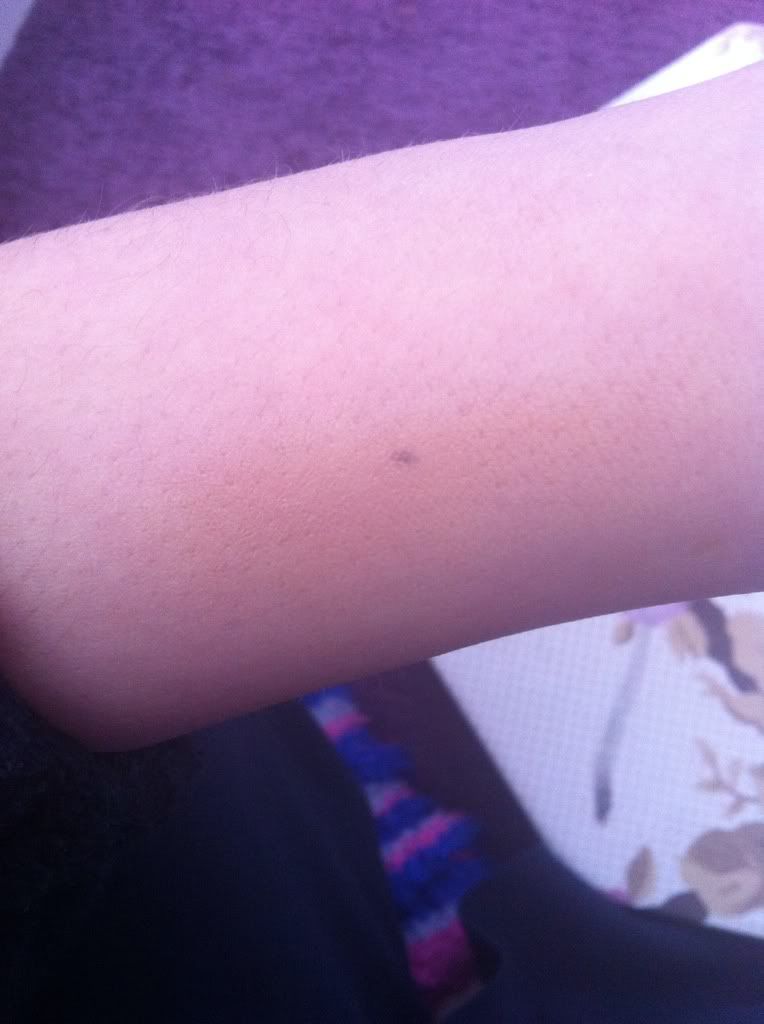 I have included a mole in this picture so that you can see what the coverage is truly like. As you can see, this concealer makes the mole look much less noticeable - however on spots and blemishes on the face it does in fact make them disappear altogether. Another thing to bear in mind is that this WILL cling to dry patches on the skin so moisturise thoroughly before applying this as it will draw attention to the blemish otherwise. Also be very careful to get the right shade because the wrong shade will again draw attention.
On to longevity. This concealer claims to "conceal flaws and blemishes for up to 16 hours". I can honestly say that this is completely true. I normally hate when products claim to last for so long and then they don't deliver so I was sceptical about this claim but it really is true. Another thing I noticed was that after applying the concealer onto my arm to show you in these pictures, it was so so difficult to get off! This just proves how long lasting and resistant it is to me.
Overall, I absolutely love this. It's probably the best concealer I have ever used, and I can honestly say I prefer this to Benefit's 'Erase Paste' which I have used in the past. It just goes to show how you don't always get what you pay for.
RRP £4.19 from Boots (and other places but I can't find it on any websites to link!)
What do you think? Has anyone tried this?
P.S. you will notice that my pictures are bigger than before - I have my camera back yay! (I was relying on my iPhone before :( )