I've been rather bad at posting regularly this past week, but I think I'm back into blogging this week and so today I have a 'Coloursensational Popstick' from Maybelline for you.
I actually saw an advert for these on the telly so I presume they are quite new, however I don't know for definate. I really liked the look of them so last time I was in Boots I picked up this one. There were 5 shades on offer in my Boots - Pink Lollipop, Pink Sugar, Cherry Pop, Citrus Slice and Crystal Pink. I swatched every colour on my hand and they showed virtualy no pigmentation, which looking back should have been a warning sign, but they just looked too cool to leave on the shelf, so I chose the brightest shade in the hope that this would be the most pigmented. They actually remind me of something I used to have as a child so I think that is what drew me to them.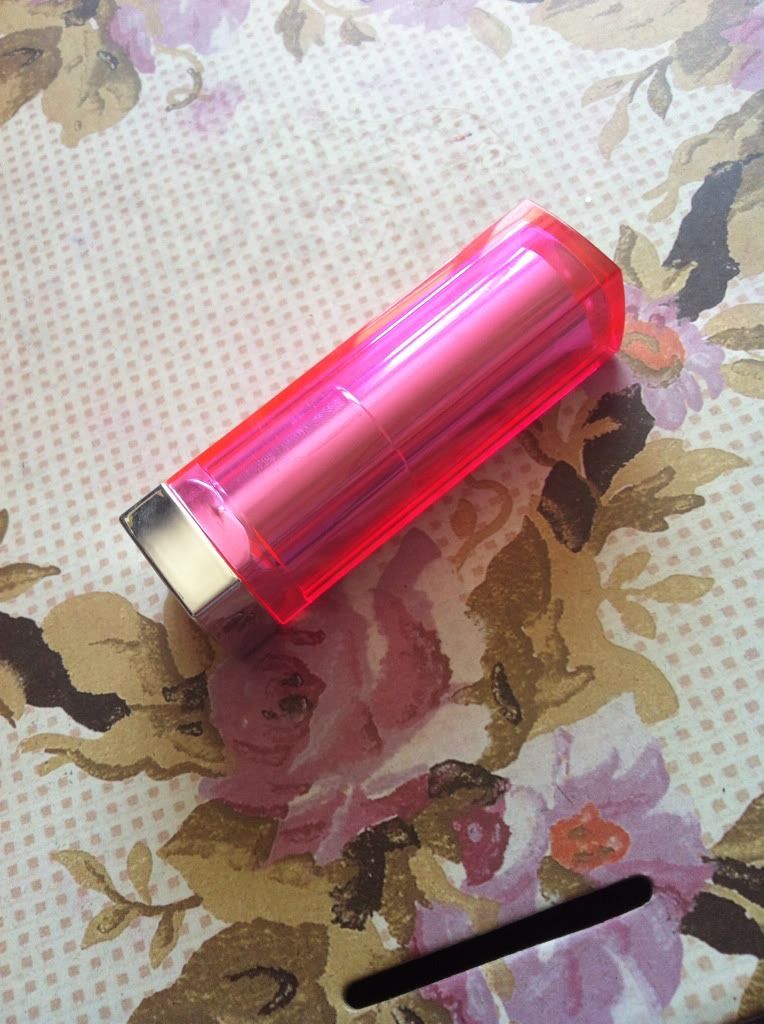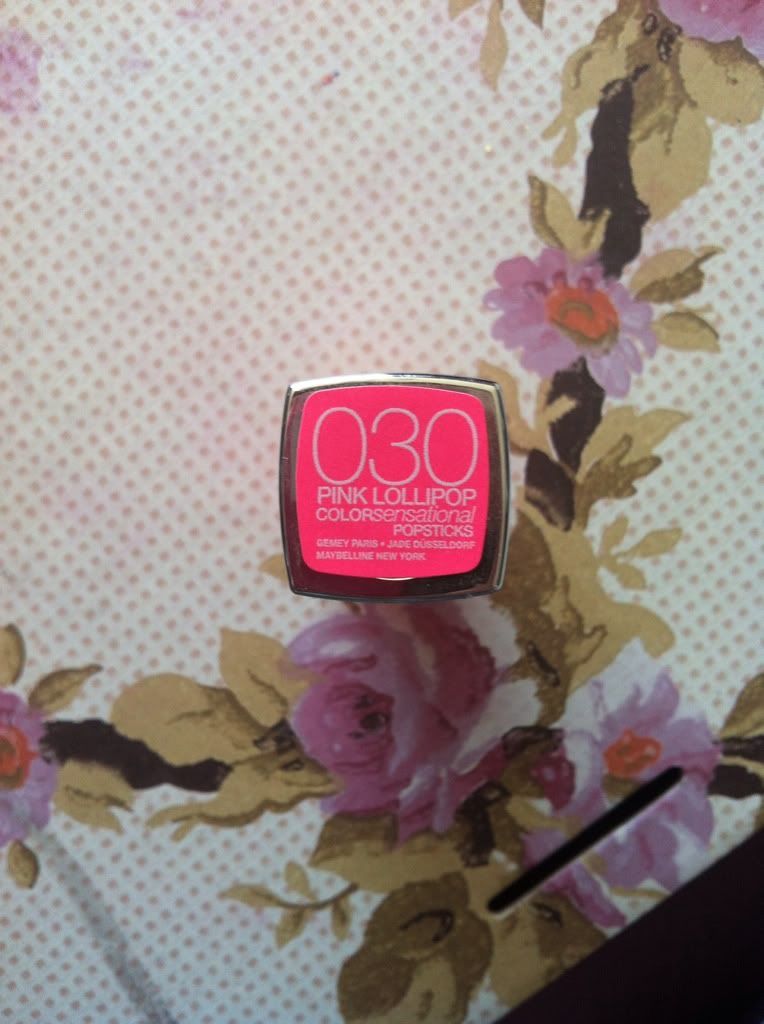 The packaging of these is a lot like the Revlon Lip Butter packaging, except the lid is not quilted - the metal part looks exactly the same. Some people are going to think this is tacky and childish but I do quite like it and it seems very sturdy so you wouldn't have to worry about the lipstick getting damaged if you threw it into your bag.
Pink Lollipop is a bright, blue toned pink with blue/purple shimmer in the bullet. It is nearly see-through - it's a jelly like lipstick, but the colour is still really bright (if that makes sense!). To apply it feels just like a lipbalm, which I liked, but for me, this is where the positives end. The colour payoff is virtually nothing from this, and seeing as this is the brightest colour, I can't imagine the other shades being any better. Hence why I haven't included a swatch picture as there isn't much to see! They do smell AMAZING though, like sweets, haha! It does make your lips soft, but for £7.19 I do think it is very overpriced. It is essentially the same as a lip balm, which you can get a decent one for about £1.00. I think these are really just for the novelty value more than anything. They look funky, and if they were cheaper I would probably repurchase, but I think I'll stick to chapstick for now!
I hate doing negative reviews, but I don't want to put this on and be like "oh yeah this is awesome" when it really isn't. Coloursensational Popsticks are priced at £7.19 and are available from
Boots
.
Has anyone tried these? Had any better experiences?