Today I will be reviewing Bourjois 'Healthy Mix' Foundation. I have been using this foundation since I decided I wasn't the greatest fan of Rimmel's 'Wake Me Up' and was recommended this product by a few friends and also some fellow bloggers. Off I popped to Boots, and returned with this: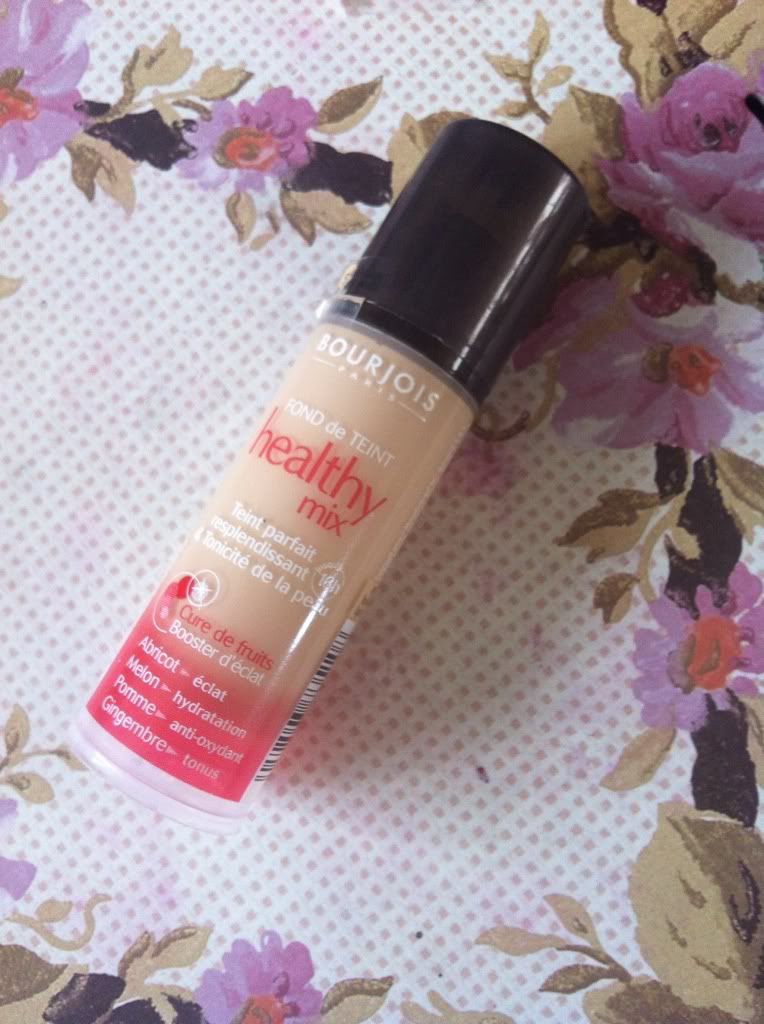 I have shade 51 'Light Vanilla'. I am slightly confused about the shade range for this. In Boots, there is only 3 shades available, but on the Bourjois UK website, there's quite a few? So I don't really know how available the majority of the shades are as there was only a choice of 3 in both Boots and Superdrug. If anyone knows anything about this then please let me know!
The foundation comes in a plastic bottle with a pump dispenser. I have had some issues with the pump dispenser in the fact that it won't pump any foundation out and when you press the dispenser the next time foundation will come out everywhere (and all over my bedroom carpet, oops) but I haven't seen anyone else mentioning this so I don't know if I just have a dud one.
This foundation contains something called 'fruit therapy', which is where it uses fruits to create a flawless complexion, hence the name 'Healthy Mix'. It contains apricot (for radiance), melon (for hydration), apple (anti-oxidant) and ginger (for energy). I would say that this foundation is very hydrating and does make your skin glow, but I will go onto that later.
Anyway onto the product claims - Bourjois claim that this foundation gives you a "flawless complexion for up to 16 hours". This I wouldn't agree with. Using this foundation by itself (no primer and no setting powder) lasts around 6 hours I would say. With a primer and a powder I do usually get through the day without touch-ups, but alone the foundation is not enough. I have normal/dry skin and it doesn't last that long on me so I don't know how long it would last on oily skin.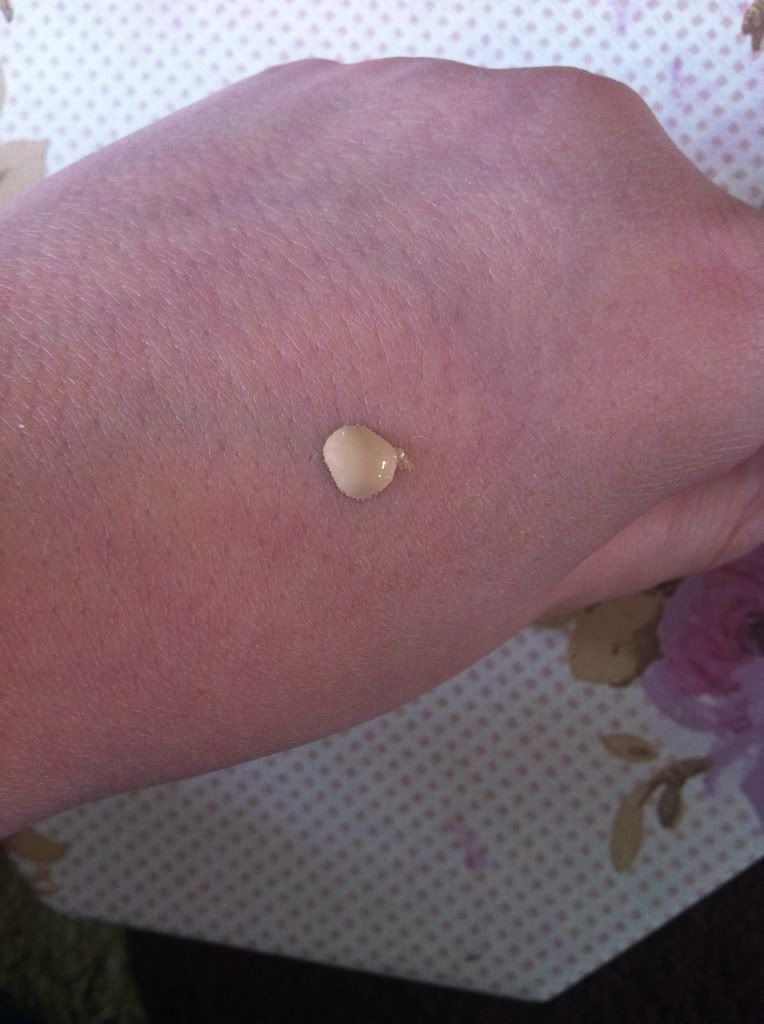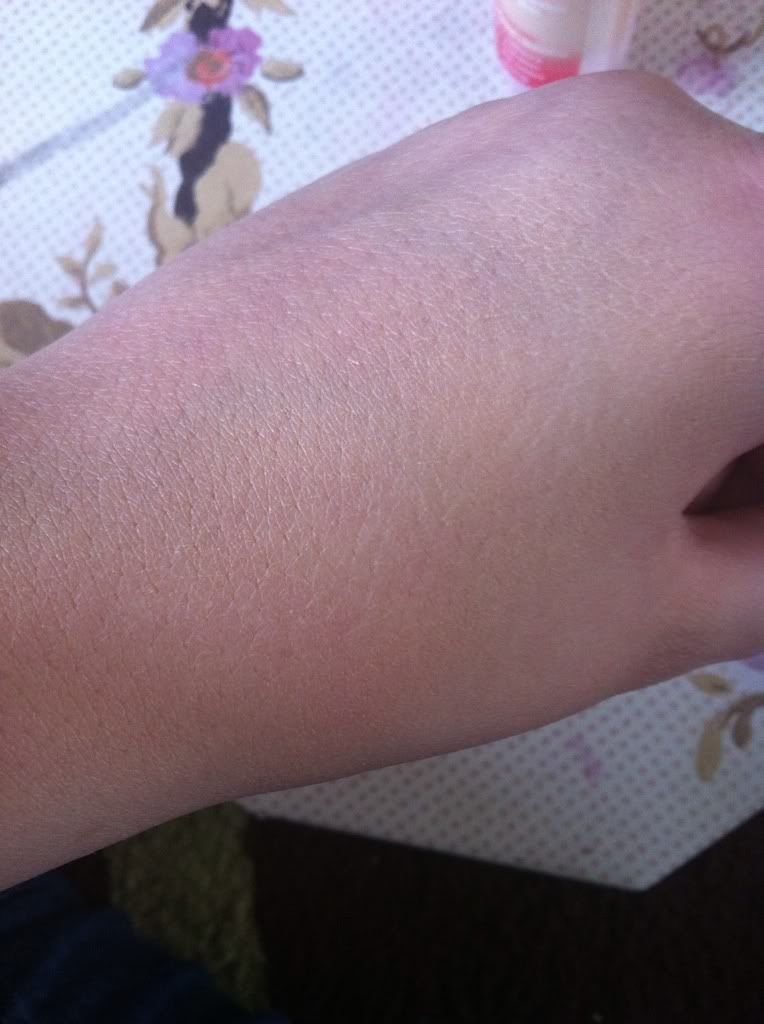 The consistency is quite runny, but I think this is partly to do with the fact it is marketed as a 'hydrating' foundation. As I mentioned before, I have quite normal skin with a few dry patches, and this just glides over the dry patches, whereas some foundations will cling to them, making them more obvious. This is what I really like about this product. I had read numerous reviews on this on many blogs and all of them said it would be good for dry skin, which is why I purchased it in the first place. Also, it actually smells lovely. You can smell the fruit scent in it, which masks the traditional 'make-up' scent. I am aware this may not be to everyones taste but personally I like it and think it smells much nicer than the traditional foundations.
The overall effect of 'healthy mix' is lovely. It does make your skin glow and it feels very light on the skin. The coverage is quite light so if you have any blemishes you will probably need a dab of concealer just to cover them up, though this to me is not a major issue.
Overall I really like the 'Healthy Mix Foundation'. I would definately recommend it to someone with normal to dry skin like myself, though maybe not for someone with oily skin. I will definately be repurchasing this as it is probably the best drugstore foundation I have tried. The lovely smell is a definate plus as well!
Also in the Healthy Mix range are a concealer and another foundation with is called the 'Healthy Mix Serum' which is apparently a gel-like foundation and I have heard this is also very good but I haven't tried it personally and can't comment on it.
Has anyone else tried this? What did you think?