Last week I posted about some ELF nail polishes that I had bought, and mentioned that I had also purchased a foundation brush from ELF, which is what I will be talking about today.
I will admit, I have never been a huge fan of make-up brushes. I always thought that I could apply foundation with my fingers and it would be fine. However, I saw many people saying that a foundation brush gives you a more flawless finish, and saw rave reviews about the Real Techniques 'buffing brush'. However, instead of splurging on those in case I decided I didn't like using a brush to apply foundation, I thought I'd buy one from ELF while I was making an order.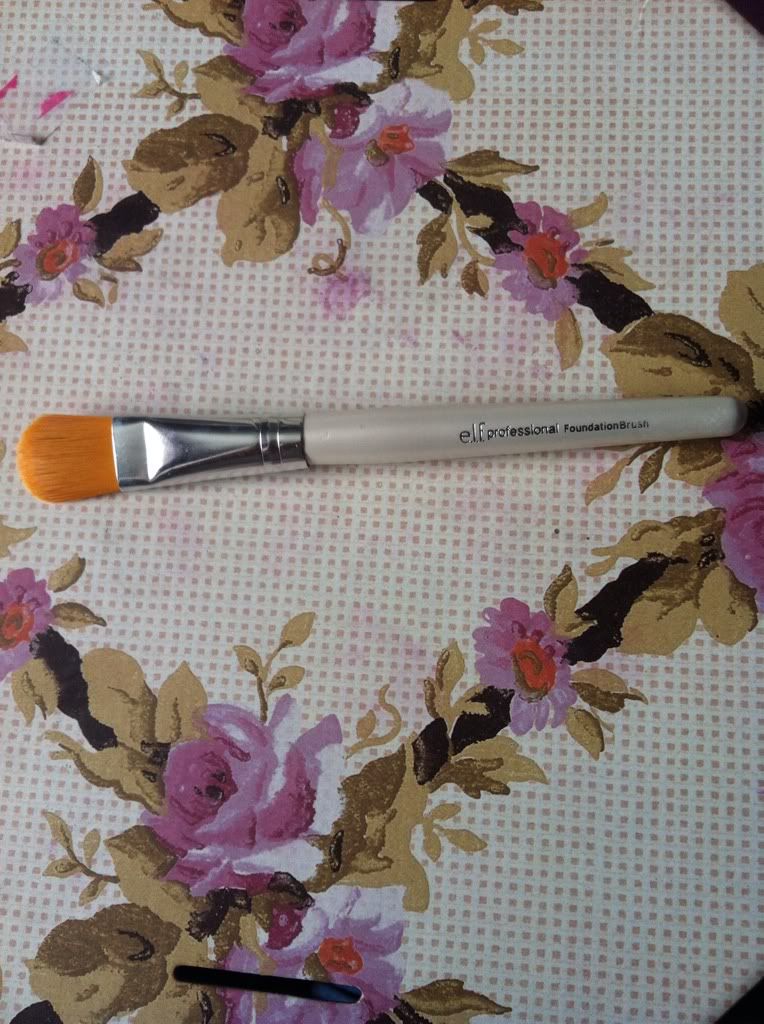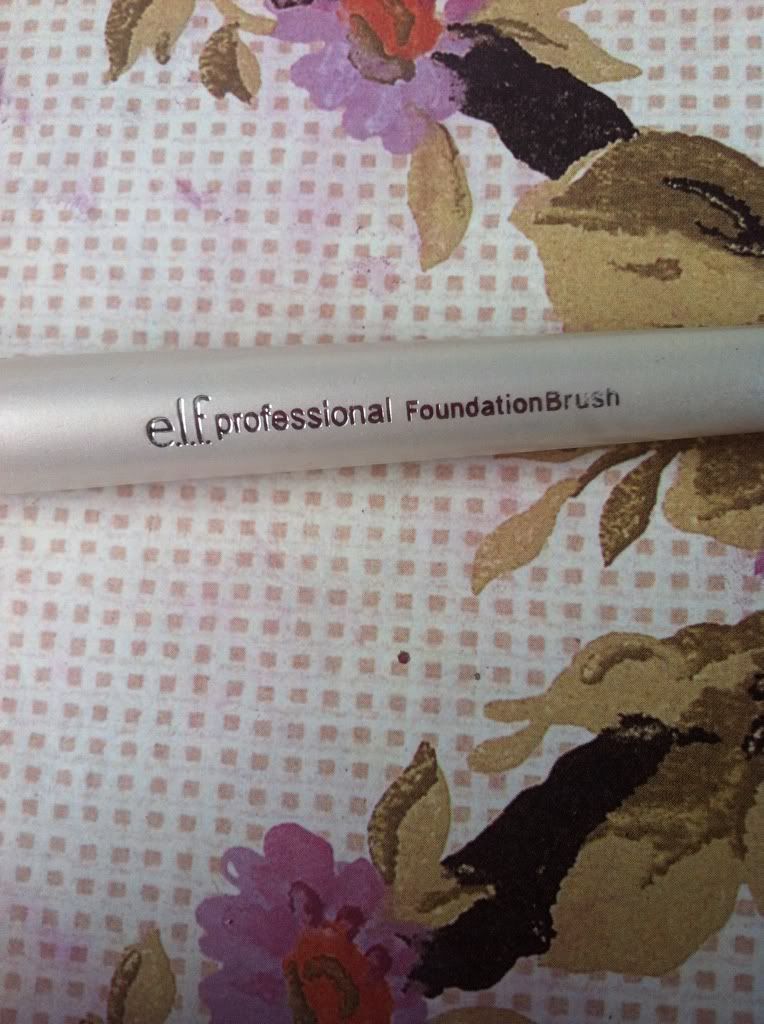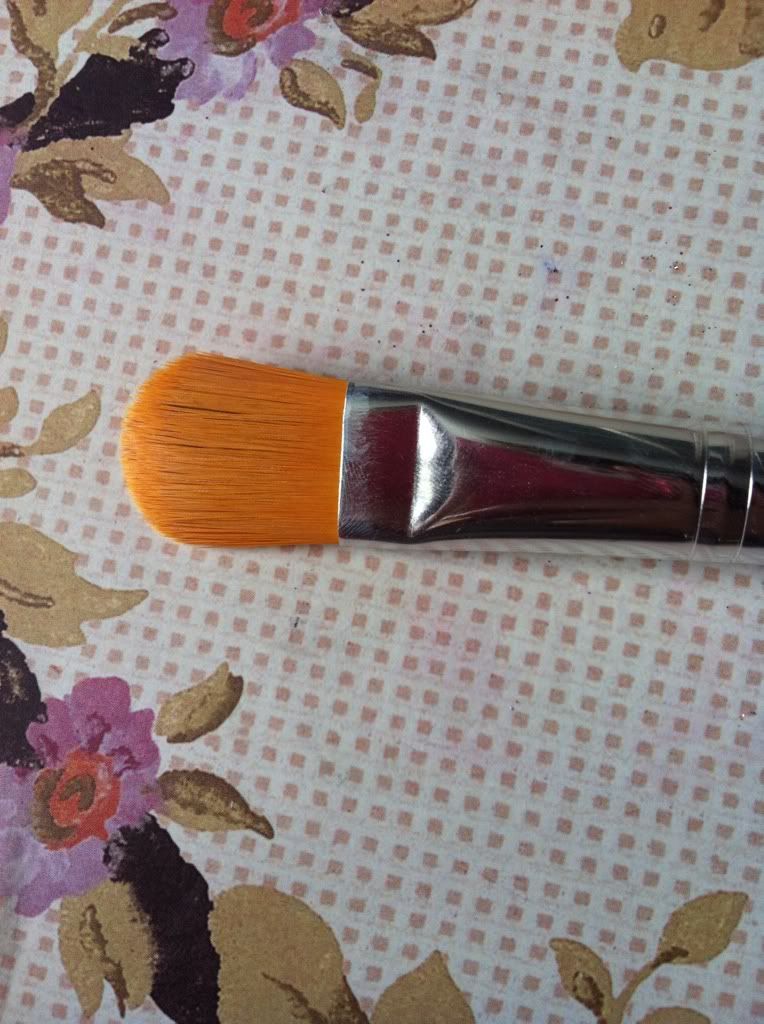 The brush itself is actually quite nice looking. The handle is a white colour with a slight shimmer to it, and as you can see, the bristles are yellow/orange with a silver bit in the middle (the name of this part escapes me haha). The bristles are really soft, and when you apply foundation, the foundation isn't absorbed by them so there is no wasted product.
It's actually really easy to create a flawless finish with the brush, which I wasn't expecting. The brush makes it easy to blend foundation into your skin and doesn't make you look cakey at all. The angled shape also means it's easy to cover awkward places like the nose and eyes.
To wash this, I used a mild shampoo and it came up as good as new, though I have heard some people cleaning theirs with baby shampoo so this will work too. I've washed it about 5/6 times now and it still looks and feels just as it did when I got it.
I really like this brush and would definately recommend it to anyone who is just starting to try make-up brushes. I don't know if it compares to the more high-end brushes like the Real Techniques that I mentioned before, but for now I'm happy with this one.
Has anyone tried any other ELF brushes?