I have been really getting into blushes lately - I never used to get that excited over them, but recently I find myself drawn to them when shopping. I picked up this set from Collection about 4 or 5 months ago now, and haven't got rounf to writing a review on it, but since I find myself reaching for this most days, I thought I'd share my opinions on it.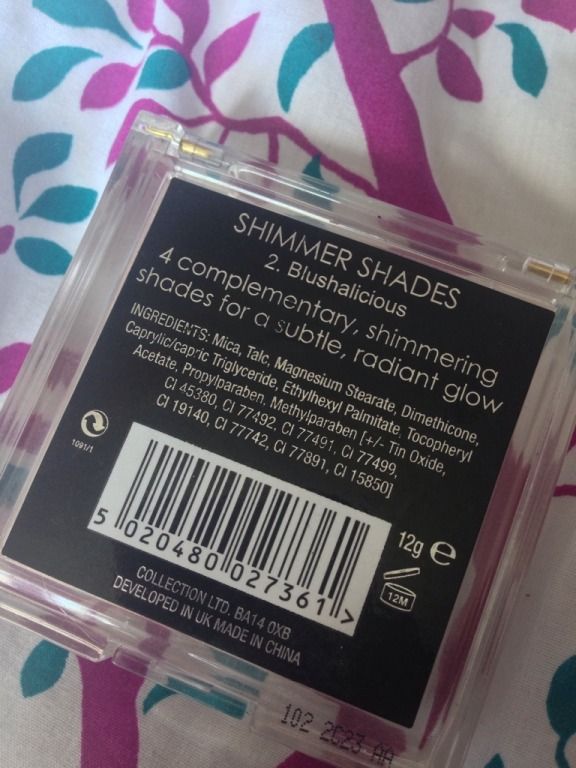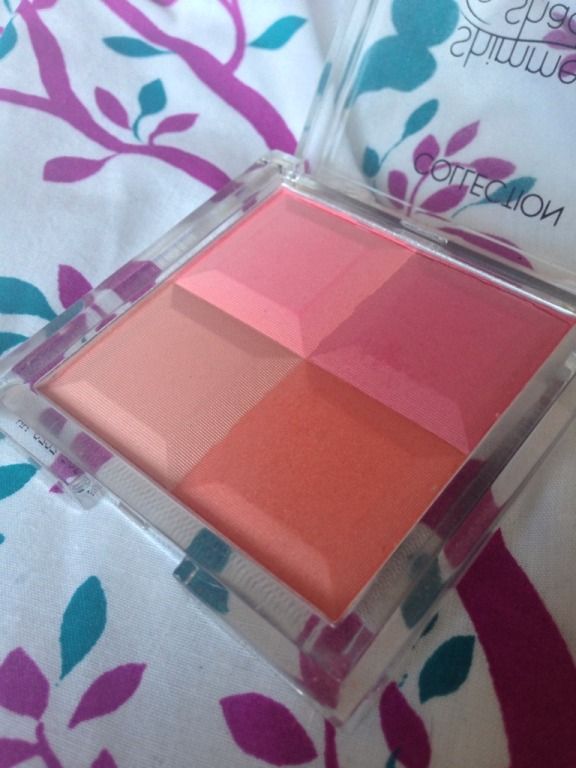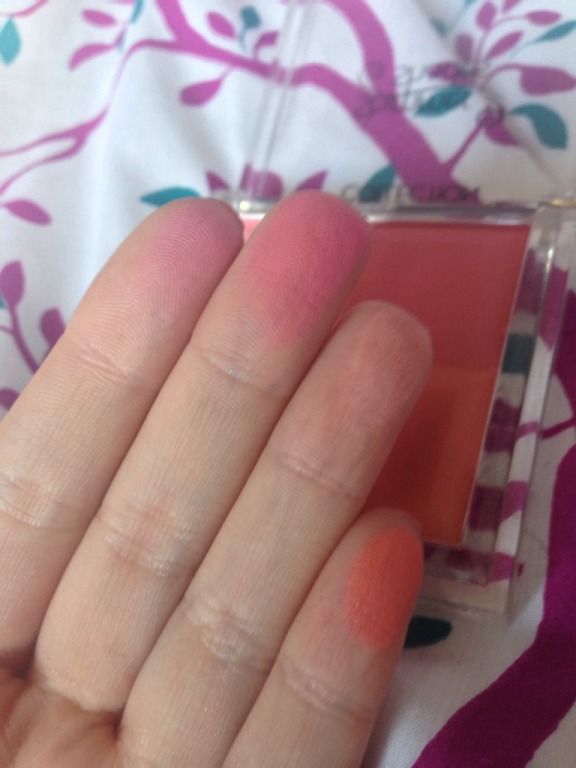 This is a compact containing four shimmering blush shades, which can either be used individually, or you can swirl your brush around and use them all together, which creates a gorgeous coraly-pink colour.
All four colours make gorgeous blush colours, which will suit most skin tones, and the colour in the bottom left can also be used as a pinky highlighter to accentuate brow bones and cheekbones. My personal favourites are the two on the top row, as I find pink blush suits me more than coral ones do.
These are really good quality blushes too - they apply easily, don't look chalky, and will last on your skin all day, even if your skin is oily like mine. I love how versatile it is, as you are essentially getting five blush colours in one.
I was concerned at first that the shimmery colours would be difficult to wear, as I'm not really one for shimmery products, but in all honesty they're not too shimmery at all - there's just enough shimmer to create a healthy-looking glow to your face.
The packaging of this isn't the best, but for £4.19 you can't go wrong. There's also quite a large amount of product in there too (12g), so it's bound to last you a good while!
I absolutely adore this little compact. It's extremely versatile, contains gorgeous, good quality blushes, and is also extremely cheap. I would 100% recommend this to anyone.
This is £4.19 from Boots and Superdrug.
There is also a bronzing "shimmer shades" compact, which I reviewed here!