It's been so long since I have used a Lush bath bomb, so I decided to treat myself to a couple last week. One of the ones I picked up was this one - Ickle Baby Bot. I had seen this on some blogs, and as soon as I saw it in the shop I had to have it. It is quite literally the cutest thing I have ever seen!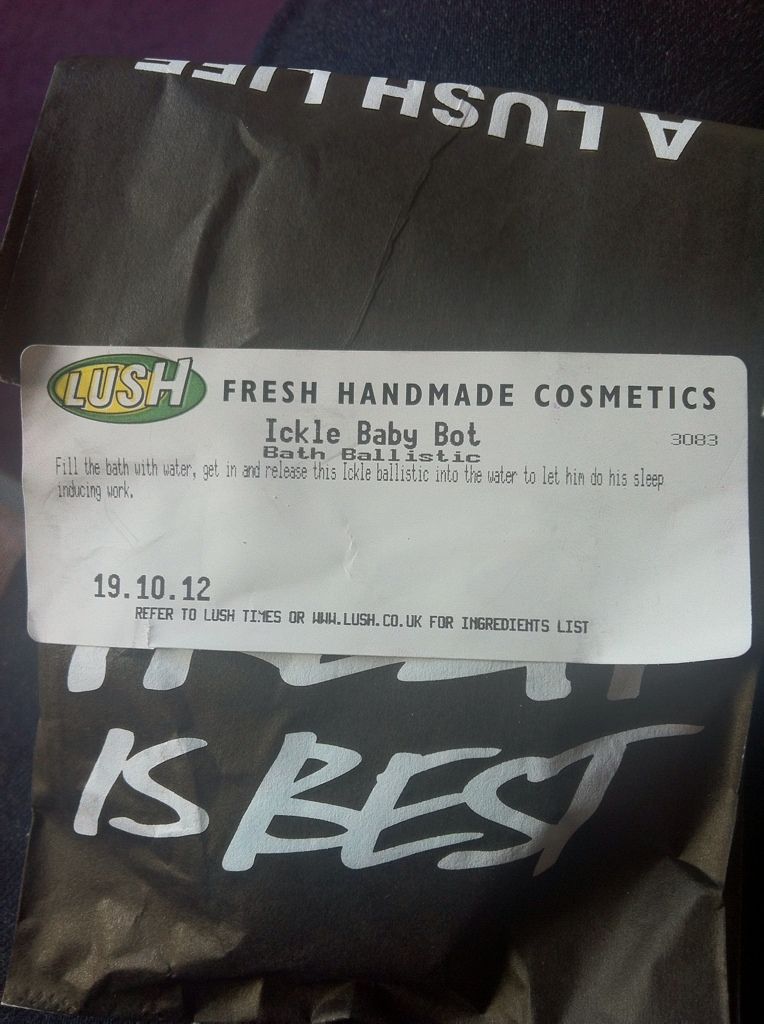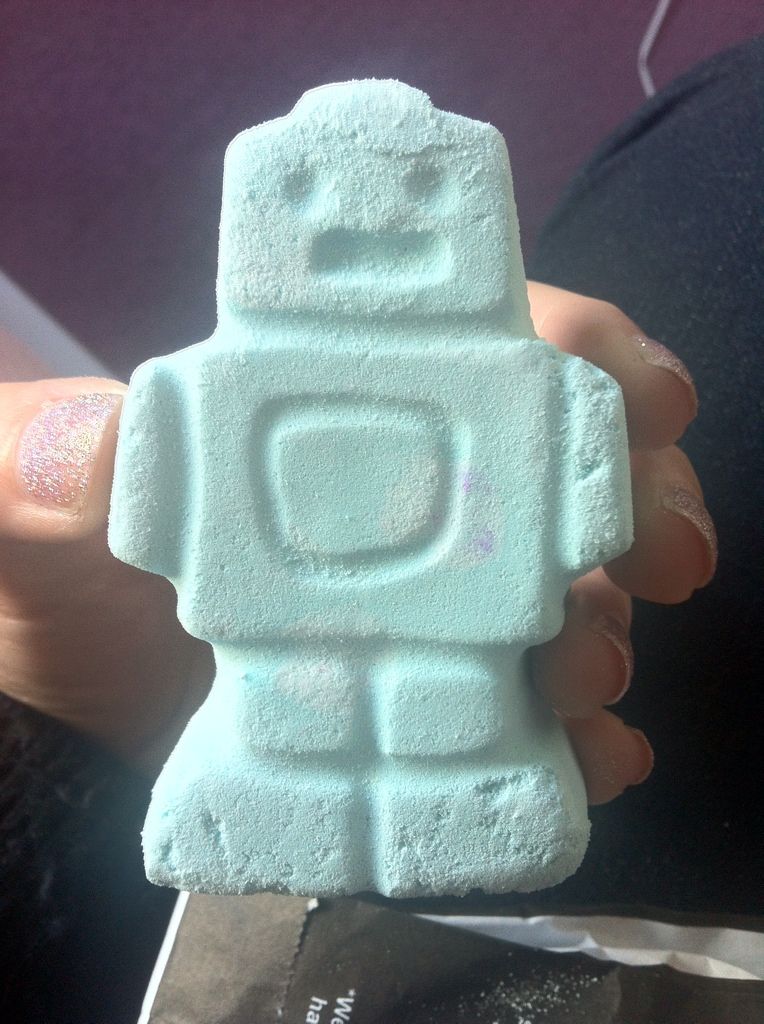 Ickle Baby Bot is a light blue coloured robot! From the description on Lush's website, it seems as if it's aimed for use with little children, but I personally love it (even if I am 19!). This contains "essential oils which have been specifically selected for being soothing and calming for baby" and claims to be "mild, gentle and soothing for skin".
It contains Lavender oil so obviously, it smells like lavender! I know this isn't everyone's bag, but I love the smell of lavender, I find it very calming and relaxing.
It also made my bathroom smell lovely for hours after I used it, and turned my bath water a lovely colour: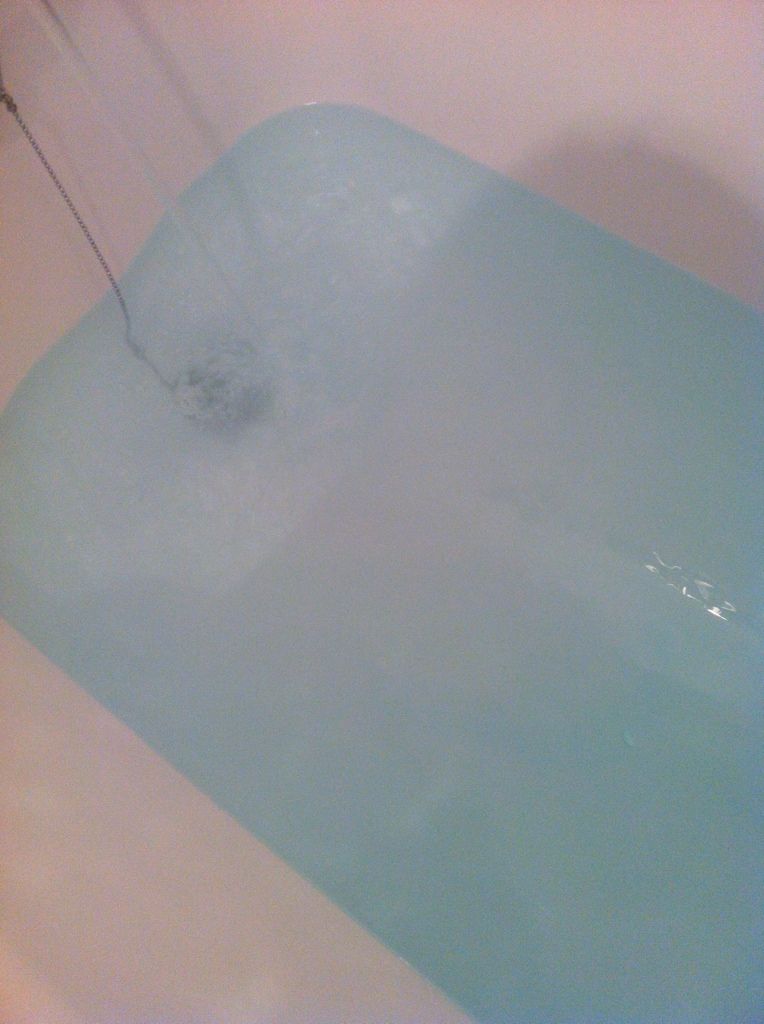 I can't say that it made me fall asleep like it claims to, but it was really relaxing to use in the bath. I used the whole ballistic in one bath as it isn't the biggest bath bomb going.
I really do like this bath ballistic, and will probably be making a sneaky online Lush order soon as I don't have a Lush store near to me!
This costs £1.90 and is available from Lush stores or online

here

.
xx