Another face mask post! Don't worry, there's only one more after this one ;).
The other day, I tried out the White Chocolate Mousse Mask from Superdrug: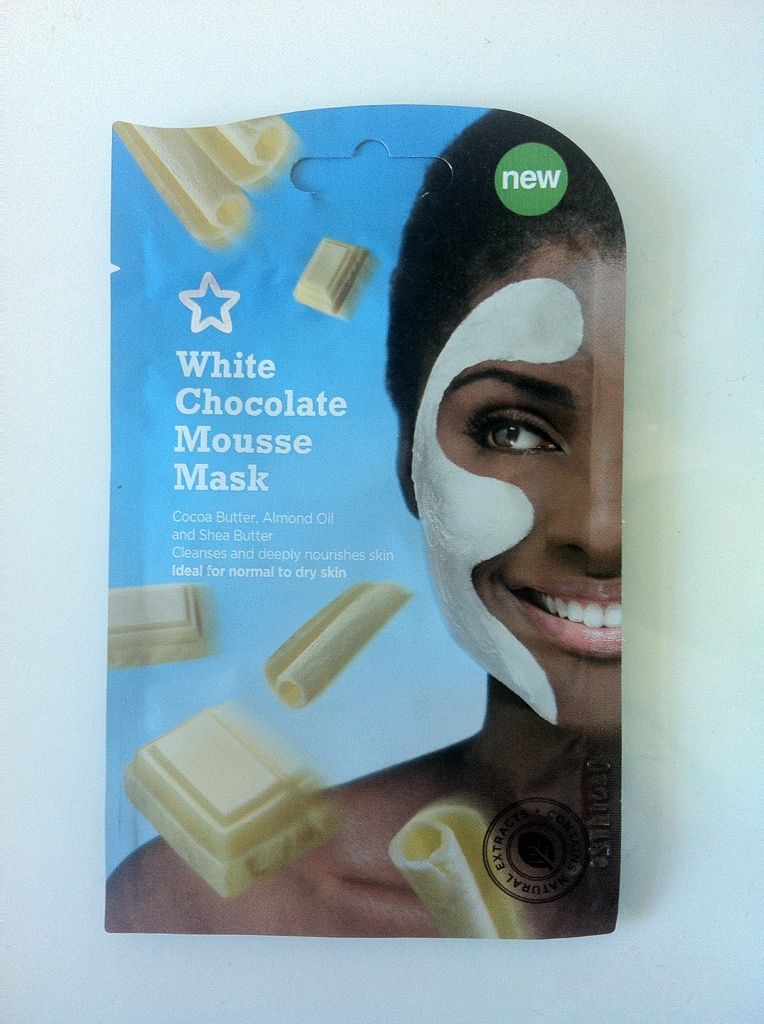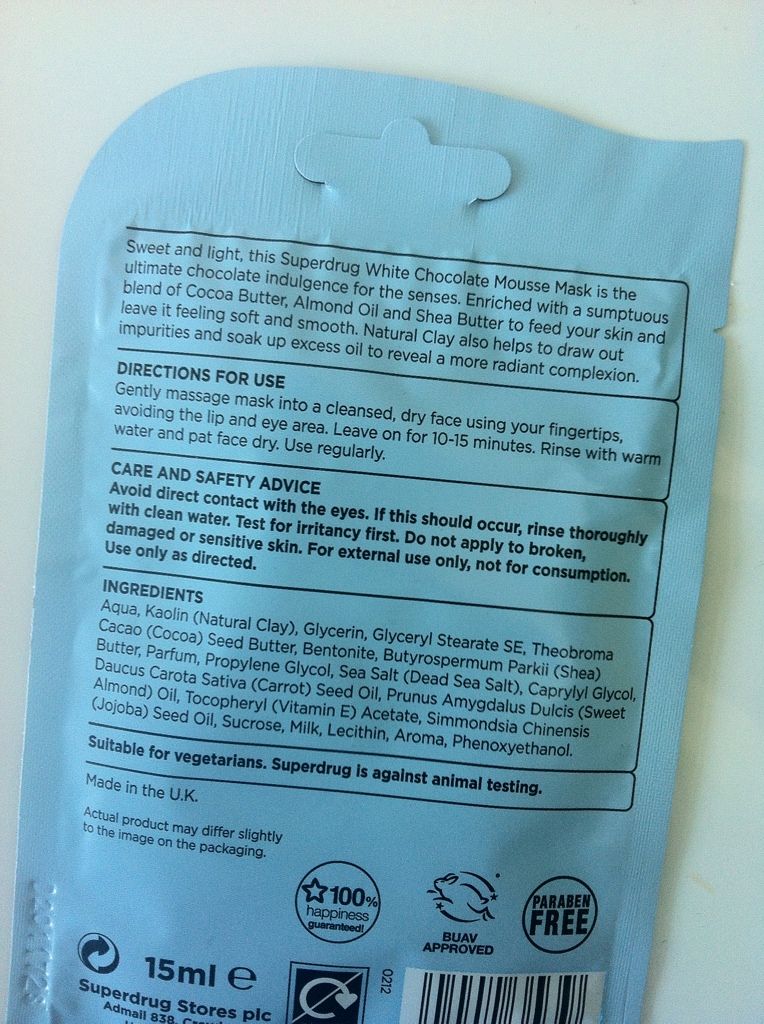 This mask contains "cocoa butter, almond oil and shea butter to feed your skin and leave it feeling soft and smooth". I had really high hopes for this one as I am a massive fan of the white chocolate mask from Montagne Jeunesse, as it smells amazing.
Sorry for the blurry picture, but hopefully it gives you an idea of what the mask looks like.
The consistency is thick, which I expected and also a nice creamy white colour. However, for me, this is where the positives end. The first thing I noticed was the smell. It does not smell like white chocolate at all! It smells more like yoghurt, which I know is not the worst smell in the world, when you buy a "white chocolate mask" you expect it to smell something like white chocolate.
After I had got over the smell, I began to apply it to my face. It was easy to work with and easily spreadable, but the moment I put it onto my skin, I immediately felt a strange burning sensation! I was tempted to remove it straight away, but I thought it would maybe ease off in a few seconds so I left it on. After about 3/4 minutes of having the mask on my face, the burning sensation was getting worse, so I removed the mask. I don't have particularly sensitive skin, and have never had a reaction like that to a face mask before, so I was in no doubt that it was the mask and not my skin.
I ummed and ahhed about whether to post this because I don't like doing negative reviews, but I thought this was generally a terrible product. When you buy a face mask, you don't expect it to burn or sting your face!
I obviously did not leave it on long enough to be able to comment on what effect it had on my skin, but I for one will definitely be staying well clear of this. It's a shame because the previous two Superdrug masks I have tried have been wonderful. I will probably buy Superdrug masks in the future, but definitely not this one.
xx