This is a fairly new product from Rimmel, and it is part of the 'Wake Me Up' range. Now I am not the hugest fan of the famous Wake Me Up foundation, so I don't know what drew me to this, but something did and I am very glad!
Essentially what this is, is a highlighter and Rimmel say it "instantly lifts from fatigue and illuminates any part of your complexion". Although it is mainly used on the brow bones or cheeks, this can be mixed in with your foundation to give an all-over glow.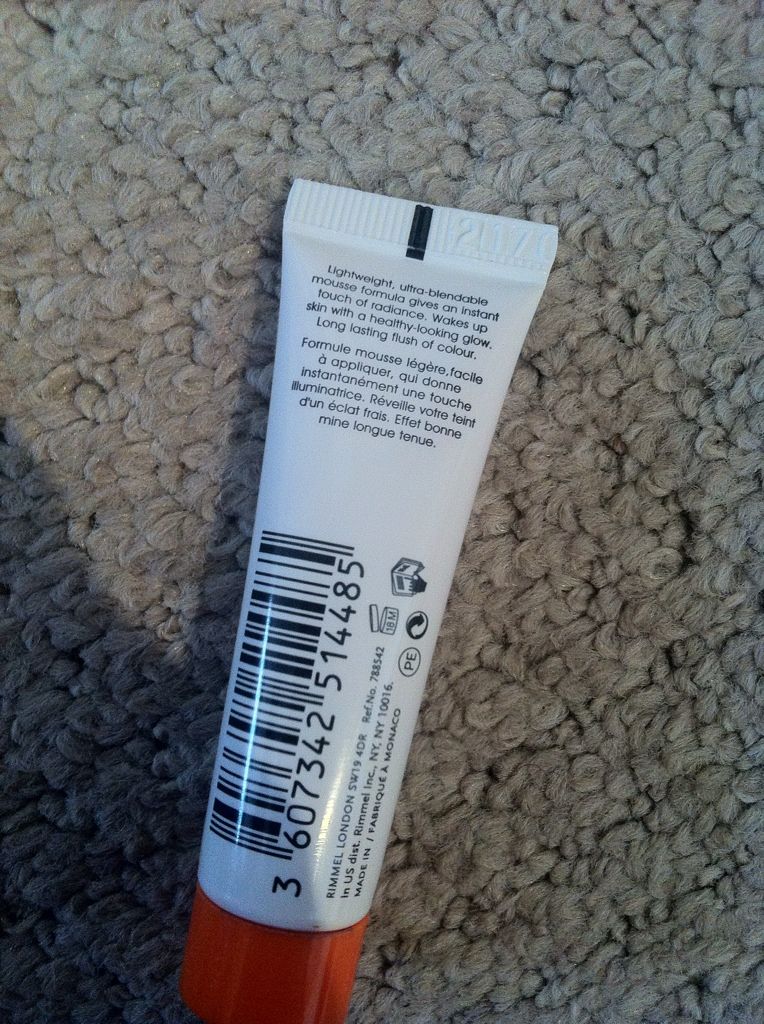 There are two shades available at the minute in the UK - Shimmering Sand and Radiant Rose. I picked up Shimmering Sand as I found Radiant Rose to be slightly too pinky for my skin tone. Shimmering Sand is a nude shimmery colour, which is great for highlighting. Radiant Rose would probably be best used as a blush.
The packaging fits in well with the rest of the Wake Me Up range with it's orange accents, but I can't say I'm a huge fan of the white plastic as mine is getting grubby already! However, I do like the squeezy tube as when it's almost run out you can cut the packaging to get the last scraps :)
In terms of colour payoff, you really do only need the tiniest amount! I am not a huge fan of the glitterbomb face look, so I don't use much at all but it is easy to build up. It wears for roughly 7/8 hours which is good, and it wears off evenly without looking patchy. For the swatch above I literally just used the tiniest blob of product and as you can see, it shows up nicely.
You can also mix this in with a foundation to give a nice glow all over your face.
Overall I really like this product. I do prefer the Shimmering Sand colour to the rose one, but that is personal preference as I tend to reach for matt blushers rather than shimmery ones. This is great as a highlighter, and I would recommend it :)