I recently bought a Go TropiCORAL Lip and Cheek Kit from Benefit, which contains a mini Cha Cha Tint, a mini High Beam, a mini Coralista Blush and a mini Coralista Lip Gloss.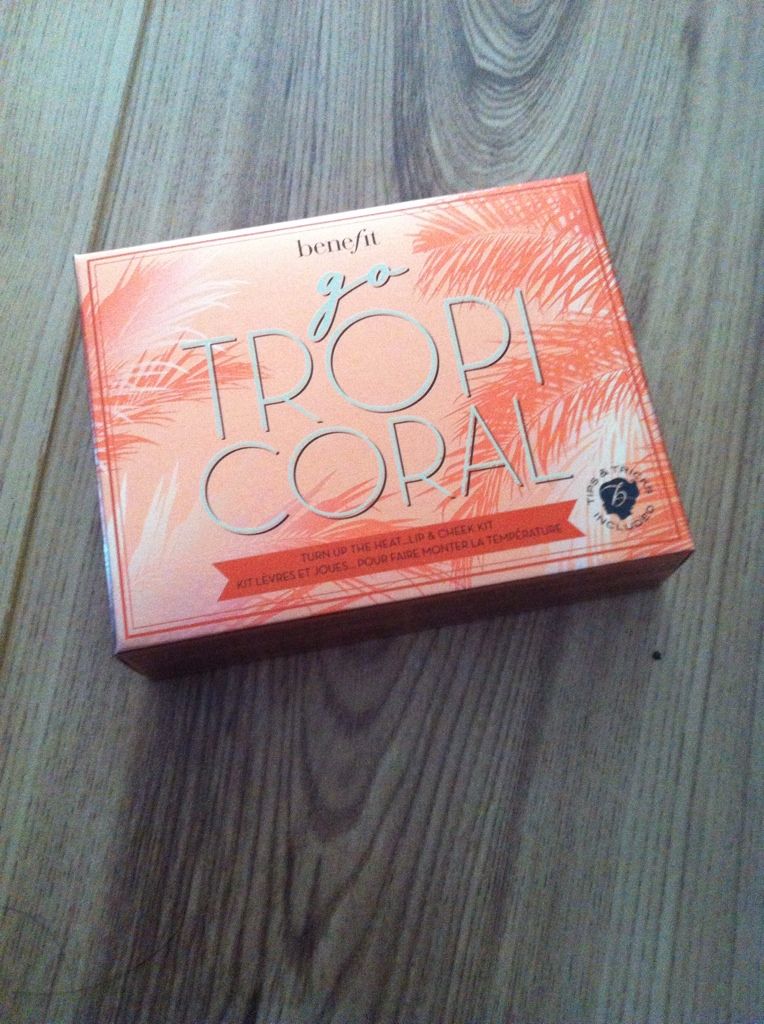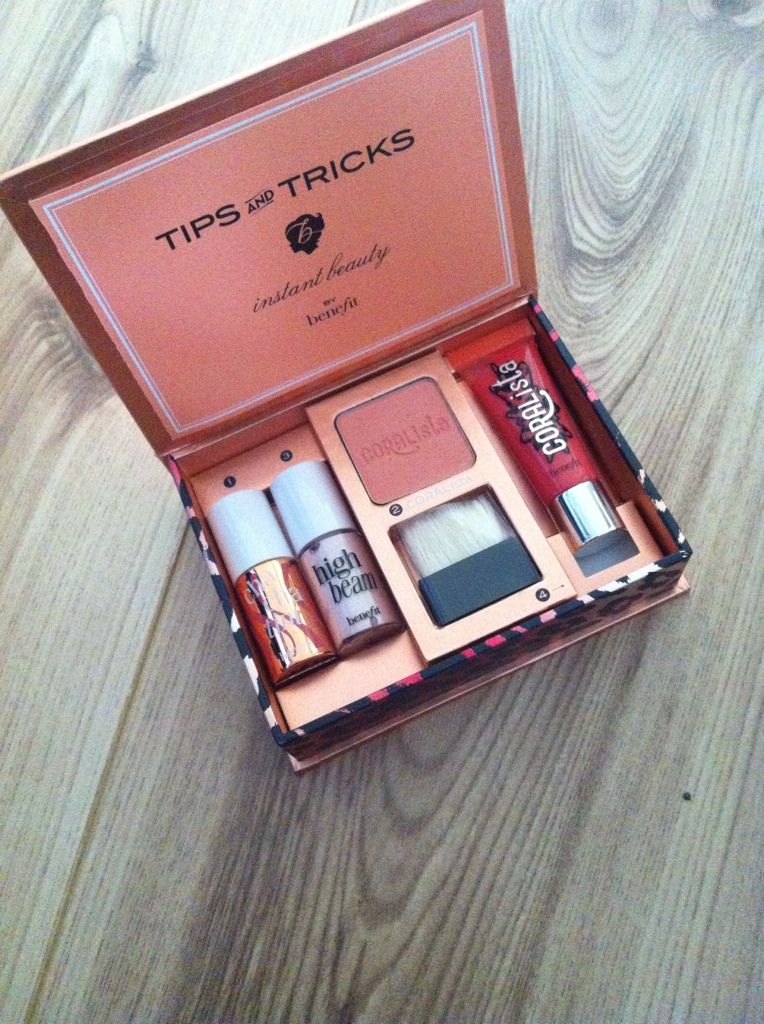 Rather than doing a general review about the entire kit, I thought I would do more in-depth reviews about each product, starting today with High Beam.
High Beam is described by Benefit as a 'luminescent complexion enhancer' which accents cheek and brow bones for a radiant glow. Essentially you dab it onto wherever you want a glowy look and blend it with your fingers.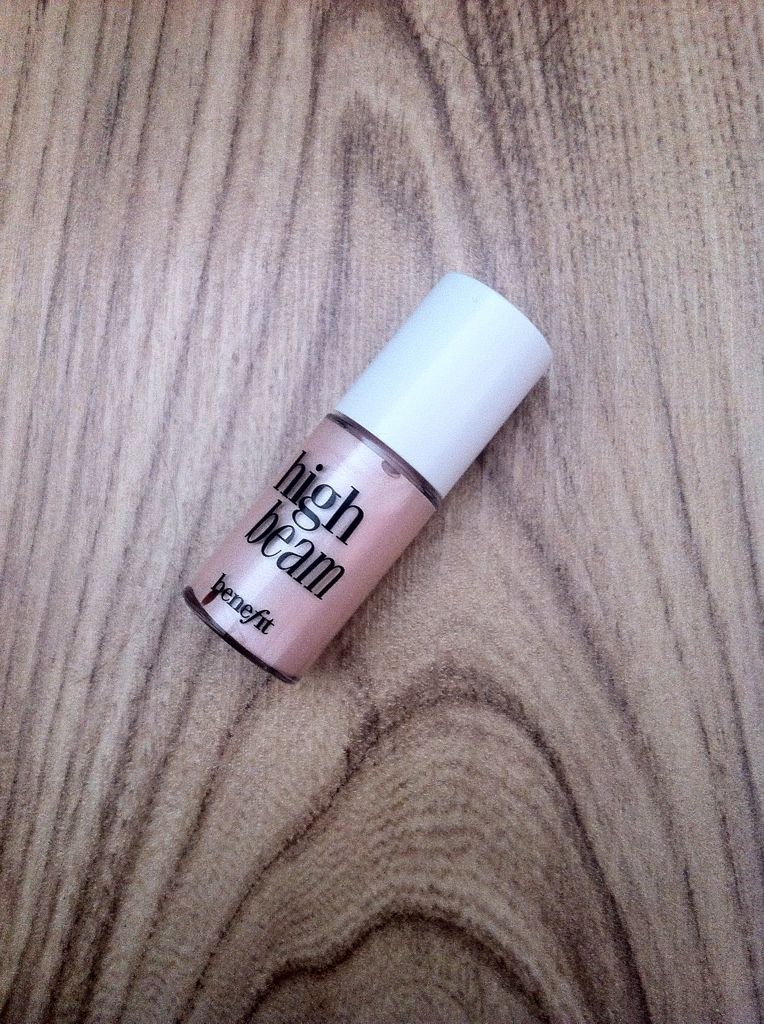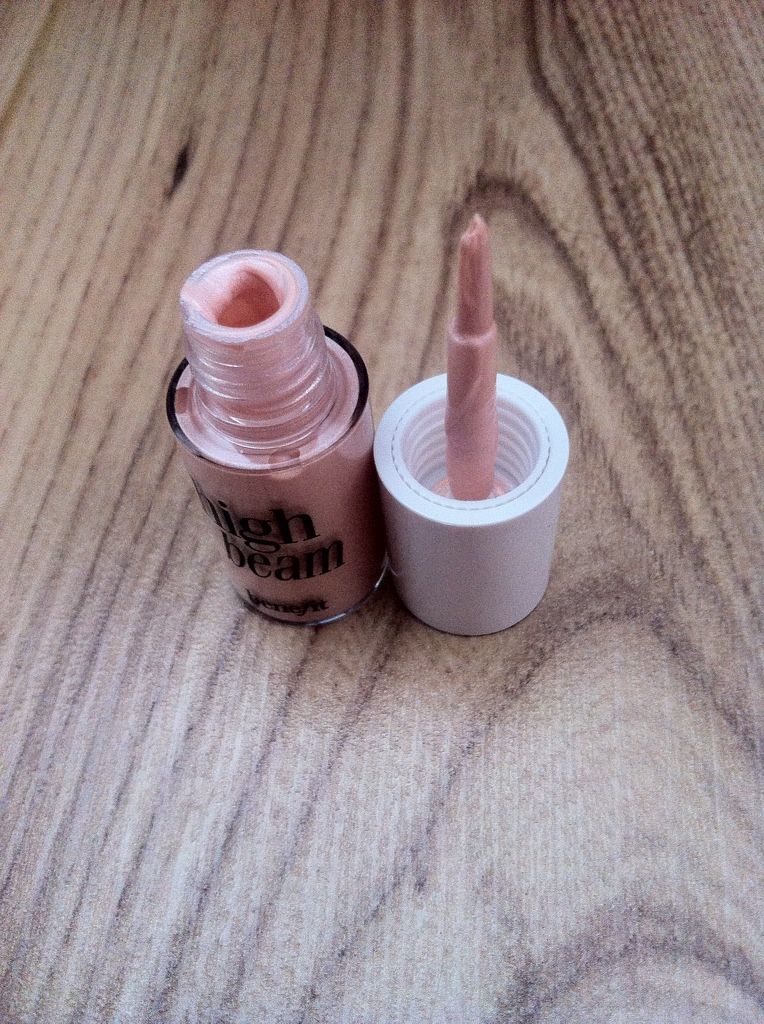 This is a 'deluxe sample' so it is only 4ml, the full-size comes in a glass bottle and contains 13ml. Other than the full-size being glass and not plastic, the packaging is the same. It almost looks like a nail polish, and you use the brush to dab the product onto your face. I actually really like the packaging, and I think the built in brush is actually really good quality. You could obviously use a different brush of your own if you wanted to though.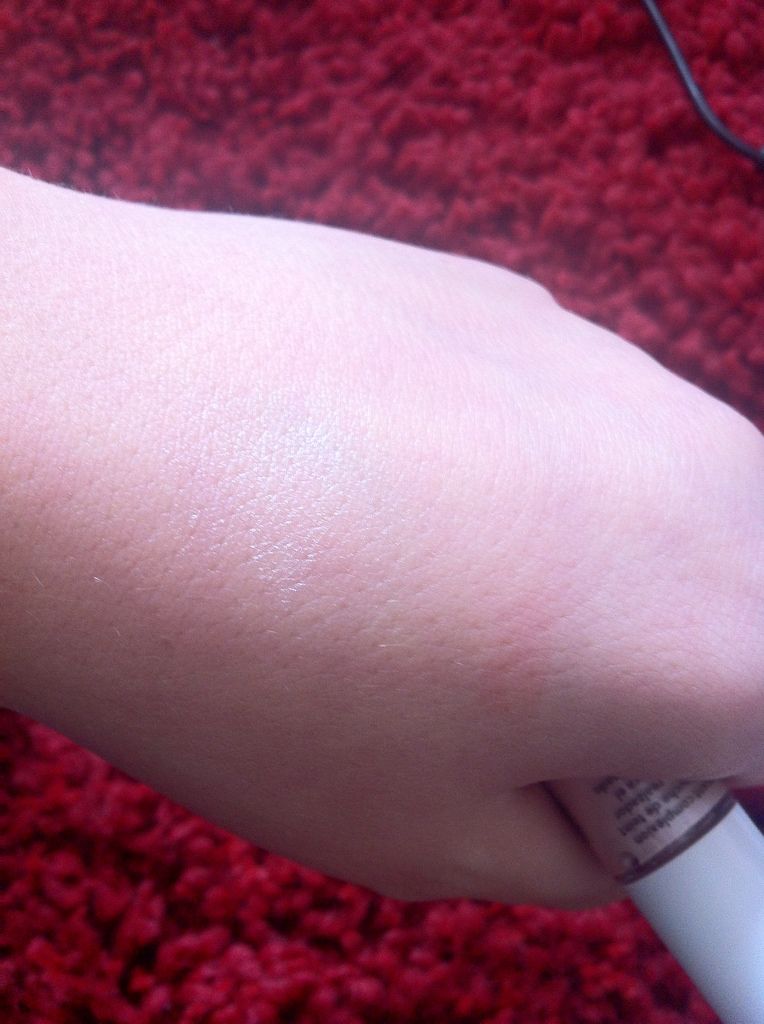 You can't really see the product on the picture where it's blended in, and it's very subtle when applied to your cheekbones too, but when the light hits it, you can see it sparkle and it does make your skin look glowing. It's shimmery without being glittery, and I think it would suit most skin tones.
The consistency is quite thick which I was surprised about, but it's really easy to work with and blend in. In terms of lasting power, I find this lasts easily as long as my foundation and is still there at the end of the day when I come to remove my make up.
This is actually the first liquid highlighter that I have tried - I usually stick to powder ones but I think I may be converted! I have used this pretty much daily ever since I got it, and although it's pricy, I do think it's worth it as it will last you ages. My sample doesn't seem to have gone down any and I have been using it for about 3 weeks.
They are also available from Boots :)