I have never really jumped on the bandwagon with the monthly favourites posts, but they are something that I really enjoy so I thought I would give it a go myself this month :)
I don't have too many things to include but these are all things I have found myself reaching for almost daily this month.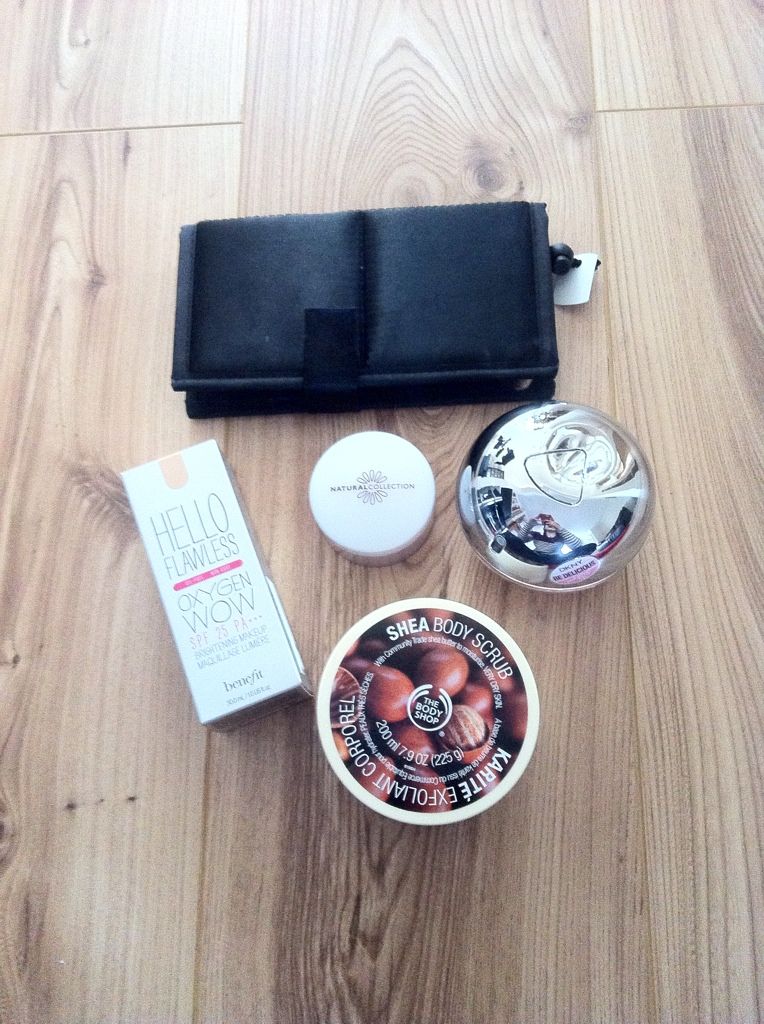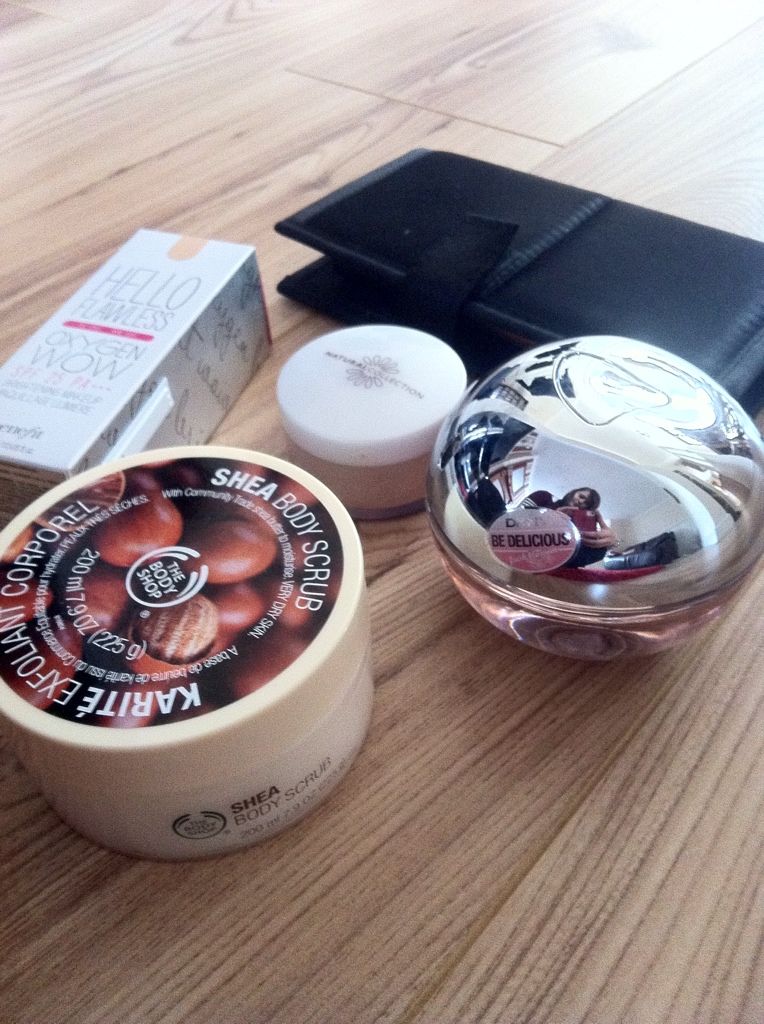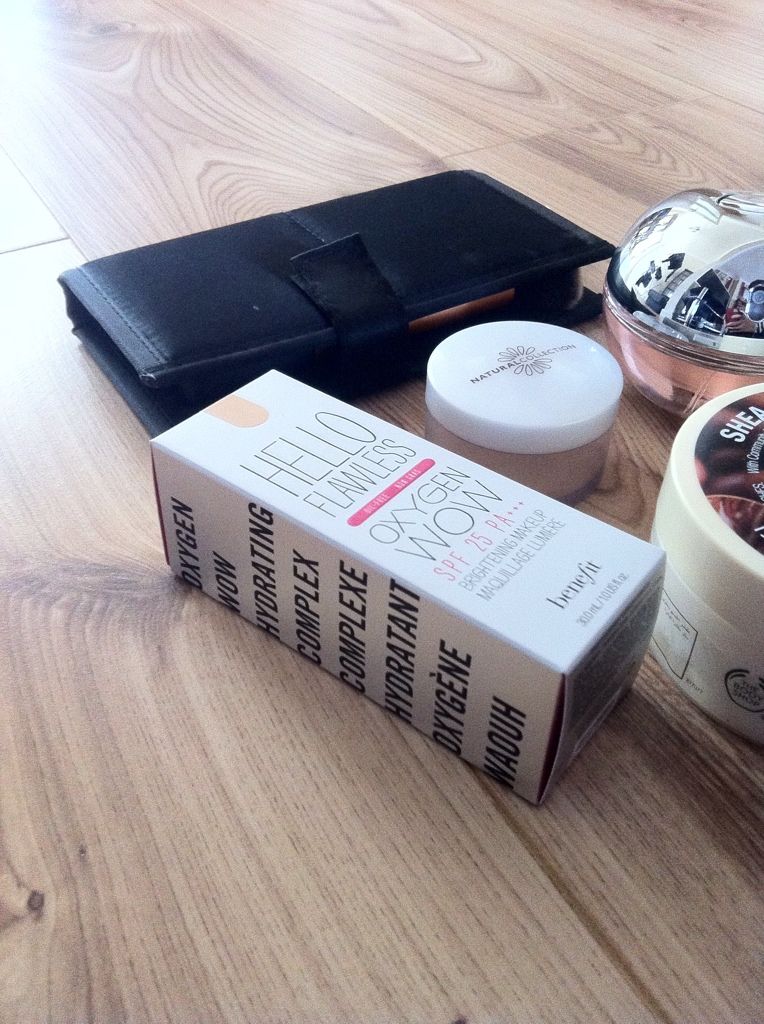 #1. Benefit Hello Flawless Oxygen Wow Foundation (review

here

)
Obviously I have done a full review on this but I really love this foundation. It blends in beautifully, is an exact match for my skin tone, and makes my skin look almost flawless.
#2. Real Techniques Core Collection (review

here

)
There's not much to say about these really! Everyone loves them and I am no exception. They really are amazing quality brushes.
#3. Natural Collection Loose Powder
I may do a full review on this soon, but this is my go-to powder. It's cheap, cheerful and sets my foundation in place all day, while preventing any shine too :)
#4. DKNY Be Delicious Fresh Blossom Perfume
My mum & dad brought me this back from their holiday and I have worn it every day since. "DKNY Be Delicious Fresh Blossom transports you to that first walk of spring in Central Park when it's abloom with flowers". It is very floral, but I love it :)
#5. The Body Shop Shea Butter Body Scrub (review

here
)
This is honestly the best body scrub I have used. It exfoliates skin really well and smells amazing too! I would definitely recommend this.