If you saw my post about the

Superdrug Peel-Off Face Mask

, then you'll know I recently picked up four of their masks to try. One of the ones that I bought was this one - the Sugar & Spice Self Heating Mask.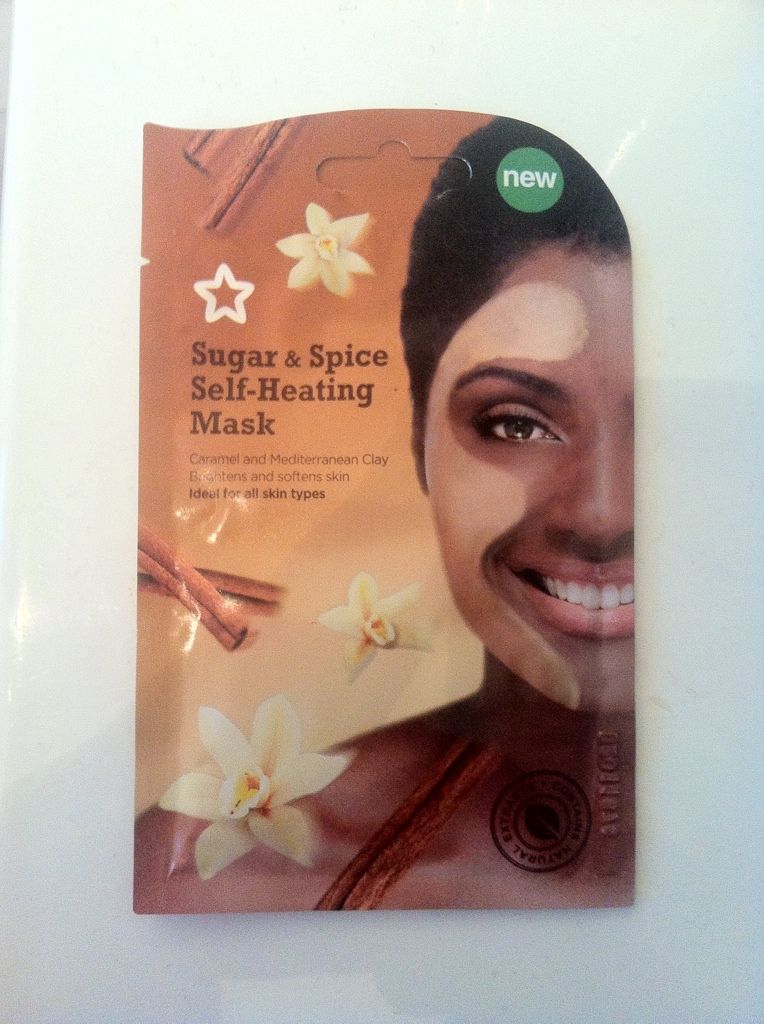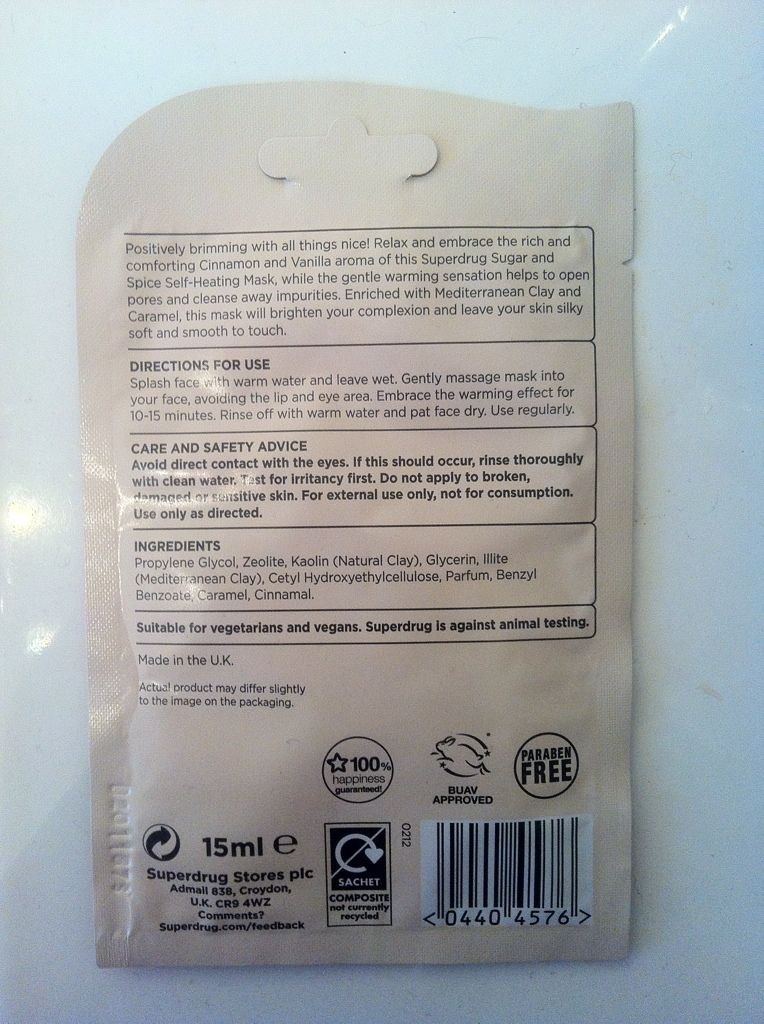 This claims to include caramel and mediterranean clay to brighten and soften skin, and recommends use with all skin types. I was drawn to this mask because I absolutely love the smells of caramel and cinnamon, and this mask contains both of them!
I had also never tried a self heating mask before so I was interested to see what they did!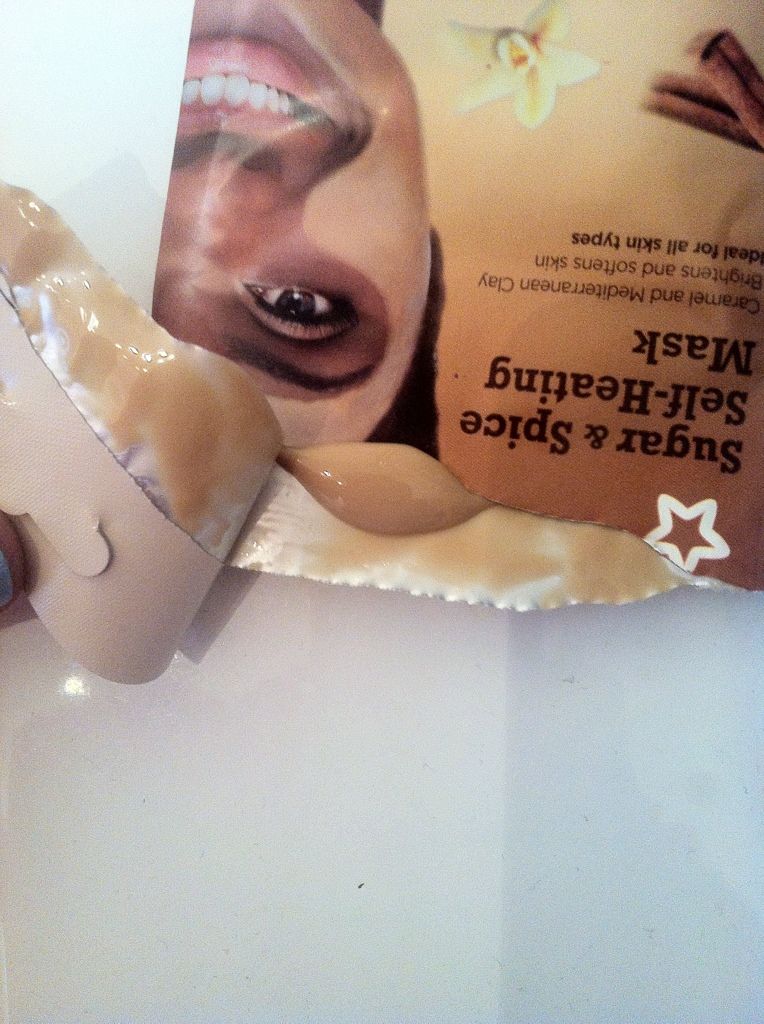 As you can see, the colour is pretty much what you'd expect from this mask. The consistency was quite thick, but not thick enough so that you couldn't easily spread it onto your face. It also smelled absolutely delicious, exactly like caramel and vanilla. I recommend everyone goes and tries this simply for the smell!
The instructions say to splash the face with warm water before applying the mask - I assume this has something to do with the self-heating properties? Anyway, once applied, you can feel the mask immediately heating up, but not so it's unbearably hot, just a nice relaxing warmth. The heat lasts for about 2-3 minutes before it settles down just to the feel of a normal mask.
Normally with clay masks, as they dry they become stiff and you can't really speak without them cracking, but I found that this actually got runnier as time went on! I don't know if it was because I applied it whilst I was in the bath or not, but that was the only downside I found to this!
Afterwards, my skin felt softer and smoother. I was also suffering with quite a few blackheads on my nose when I used this, and I actually found that they were less noticeable after this.
Overall, I enjoyed using the masks, and would recommend it!