This is my last face mask post, and I have saved the best one until last! If you want to read my posts about the other face masks I have tried, you can do so

here

.
The mask I have for you today is the Superfruits Exfoliating Mask.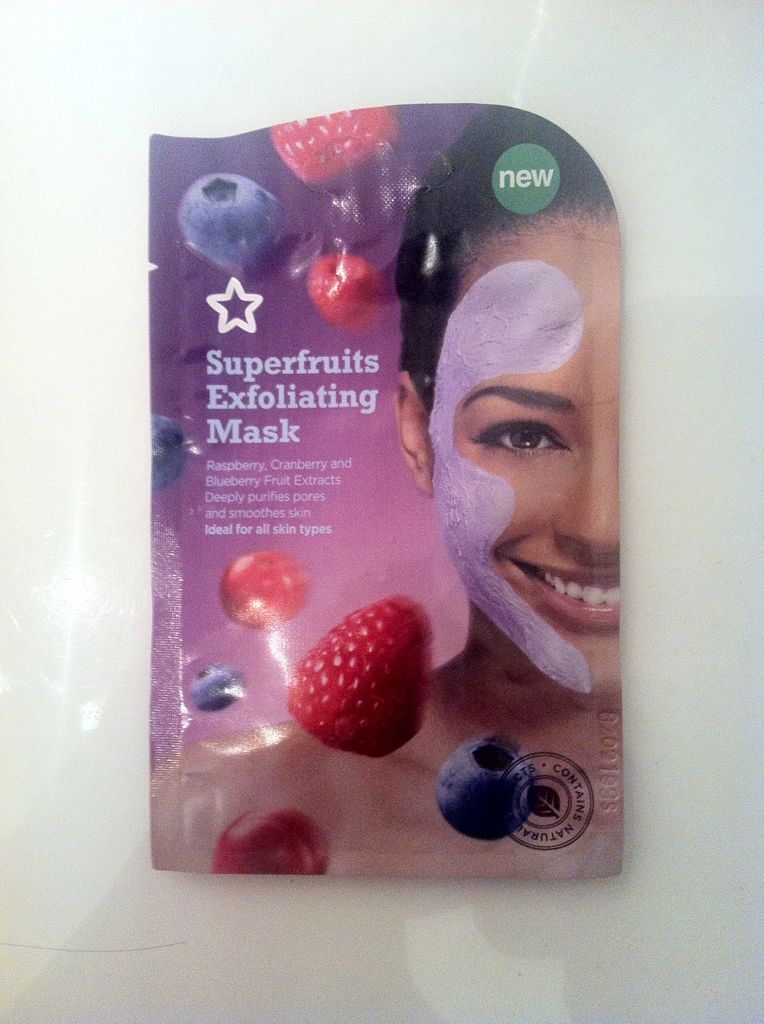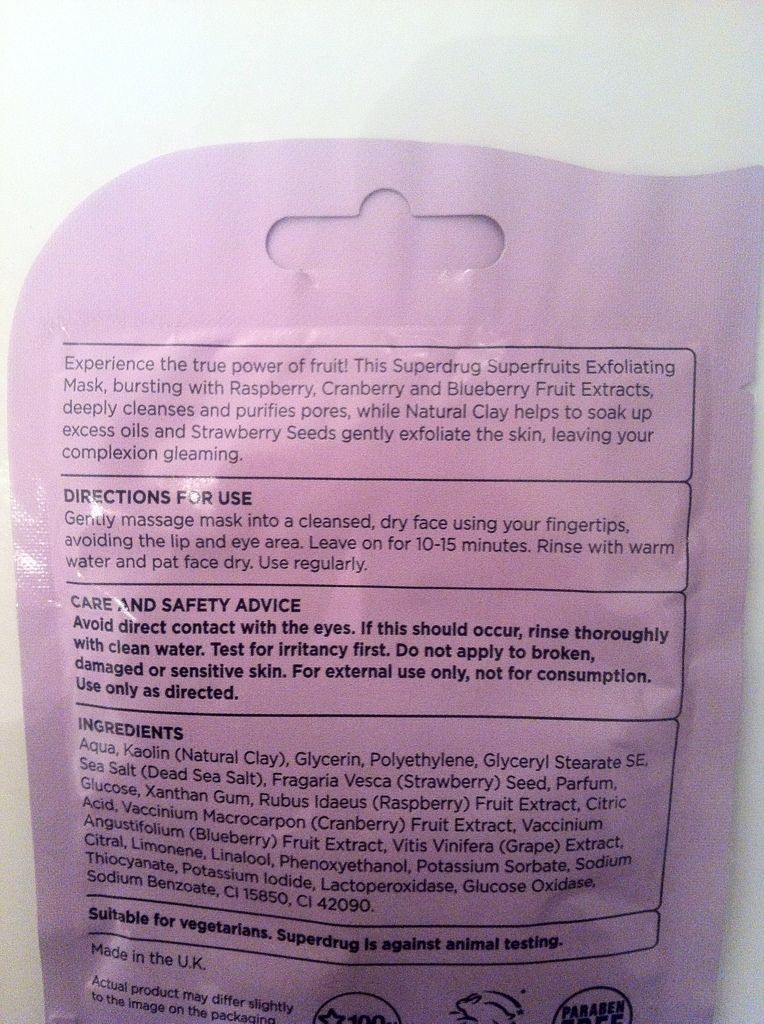 Ideal for all skin types, this mask contains raspberry, cranberry and blueberry fruit extracts. It is a clay mask which contains strawberry seeds to gently exfoliate the skin.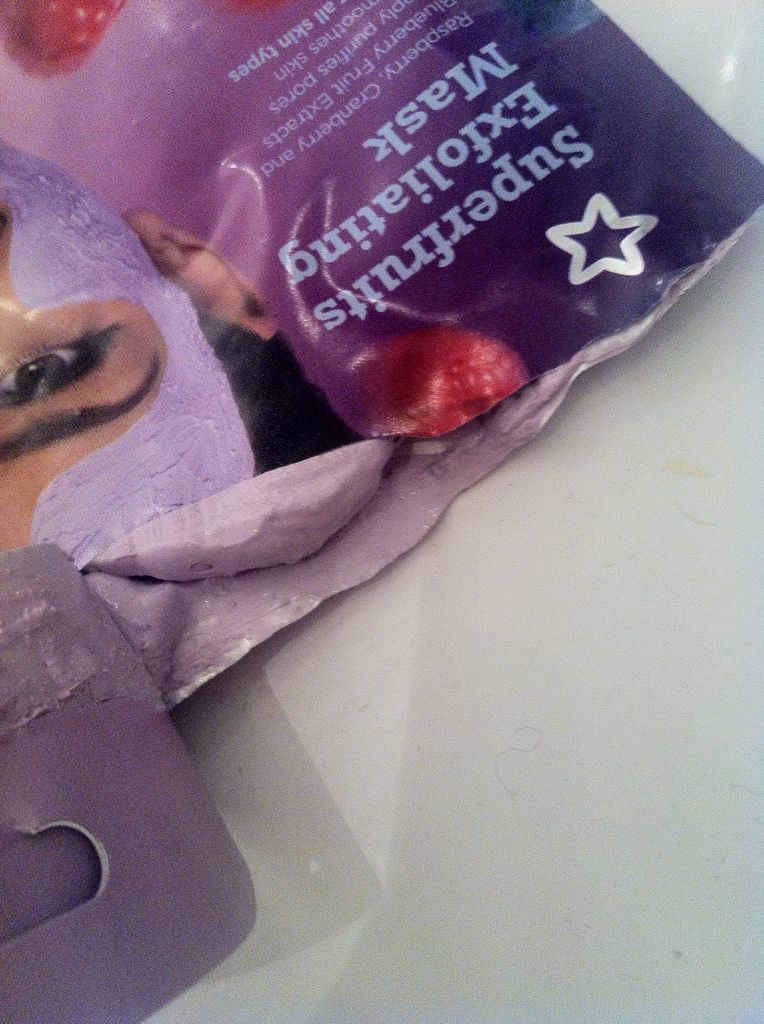 The mask itself is a lilac-y colour, and is quite thick in consistency at first. However, when you begin to apply it to your face, it appears to thin out a bit, making it really easy to spread onto your skin. You can feel the strawberry seeds exfoliating your skin as you apply it, and again when you take it off.
It also smells amazing - very fruity, which is a favourite scent of mine.
As it is the last face mask post for the time being, I thought I would include a really rather attractive picture of myself: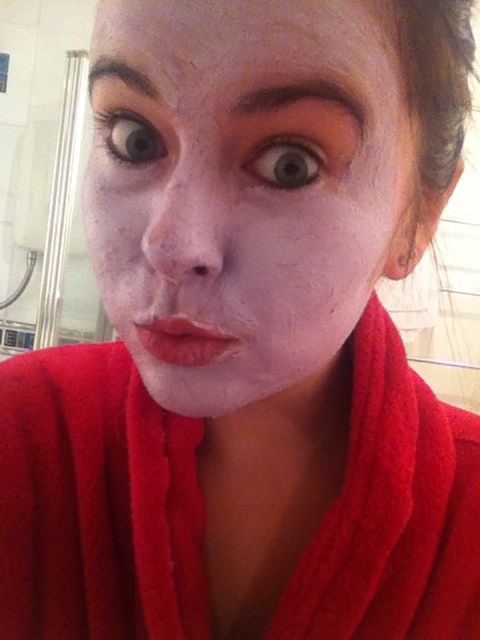 Sorry for the smaller picture, it was taken on the front camera of my iPhone.
Anyway, as you can see, the mask is purple, but once it has dried (about 10-15) minutes later, it turns a white/grey colour, and is quite hard (which is normal for a clay mask) making it quite difficult to move your face or talk!
Once washed off, my skin immediately felt softer and smoother, and did for about 2/3 days afterwards too.
This is definitely my favourite from the masks I have tried, and would recommend this to anyone. Aside from the white chocolate mask, I have enjoyed using the Superdrug face masks, and think they are really good value for money :)