"The sweetest thing, Snow Fairy is back again this year! Cheering up your shower yet again with her candyfloss scent and lovely pink glittering foam. Get your wings fluttering and lather up with this little cutie. She will surely wake the little fairy within you - even in you tough-looking blokes!"
It's back! I am sure the majority of you will have heard of this particular shower gel - it's one of Lush's best selling items, but unfortunately it is only available during the Christmas period. I have got through a few bottles of this over the years, and I couldn't resist picking one up when I popped into lush the other day.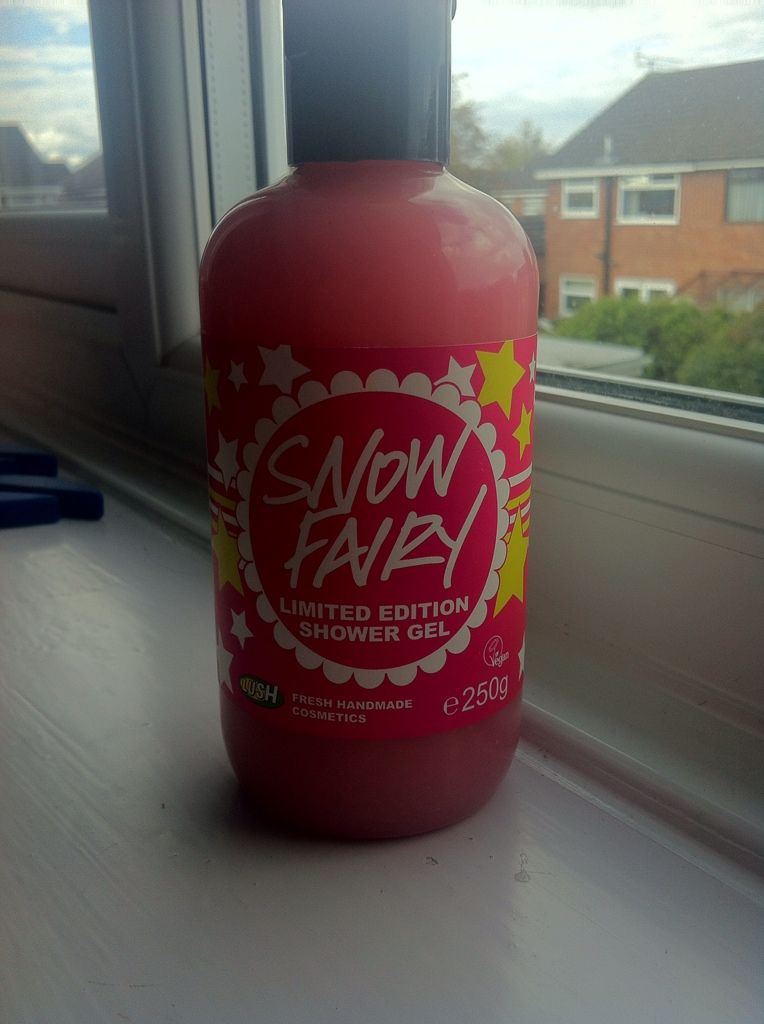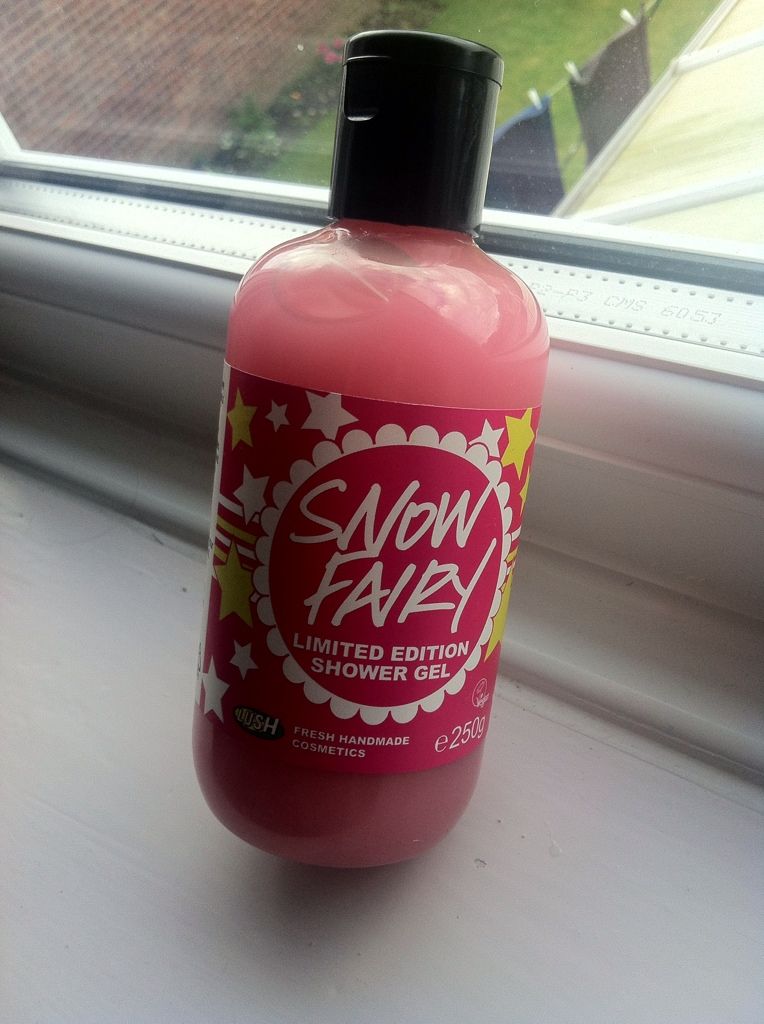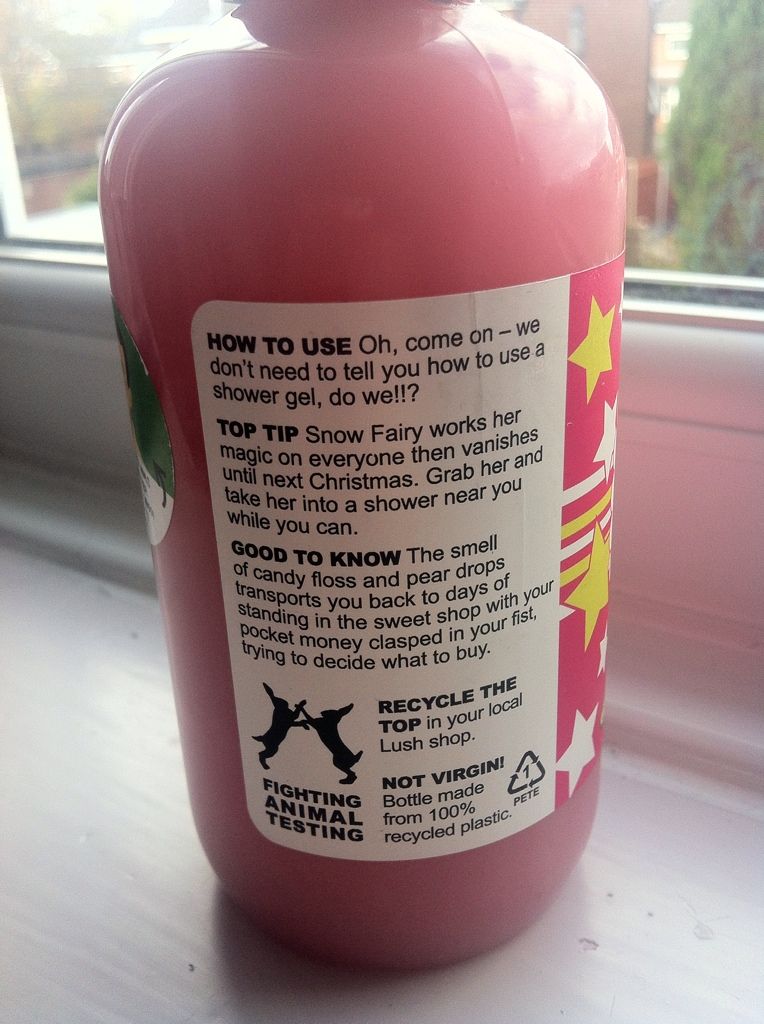 If my memory serves me right, I think the packaging has changed! From what I remember, this used to have the standard black Lush label on, but this bottle has a bright pink label with stars on!
The shower gel itself is a bright pink colour, and actually contains a blue-y glitter, which you can sort of see here:
First things first, this smells AMAZING. It won't be to everyone's taste as it's extremely sweet-smelling. Lush describe it as smelling of "candyfloss and pear drops", a scent which "transports you back to days of standing in the sweet shop with your pocket money clasped in your fist, trying to decide what to buy". I have to say, this description is pretty much spot on. It smells just like candyfloss, and it certainly does remind you of a sweet shop.
This can be used in many ways too. The obvious use is as a normal shower gel, but it can also be used as a shampoo, and even as a detergent when doing your washing. I haven't ever used it as a detergent so can't comment on that use, but it does make a good shampoo, and leaves your hair smelling lovely and sweet.
Used as a shower gel, the smell lingers on your skin for a good while afterwards, which I love as I can not get enough of the smell. Although it contains glitter, the glitter doesn't stick to your skin, and doesn't stay in your hair if you use this as a shampoo either.
Overall, I really recommend this. If you have a Lush shop nearby, just go and smell this if you haven't already, I promise you won't regret it.
It is expensive for a shower gel (as many Lush products are), but in my opinion, it's totally worth it. Prices are:
Available from all Lush shops over the Christmas period, and online at

www.lush.co.uk

.
Have any of you tried this? What did you think?