I've always loved glitter polishes, but rarely wore them because they are such a pain to remove! However, Barry M have recently brought out 7(?- I think, correct me if I'm wrong!) new glitter nail paints, and as soon as I saw them, I knew I had to get a couple! I have been a massive Barry M fan for about 3 years now, and probably own most of the standard nail colours from them (which is quite bad I know!), so I was really happy to see they had brought out some new glitter paints!
The two colours I picked up were Amethyst Glitter & Rose Quartz Glitter.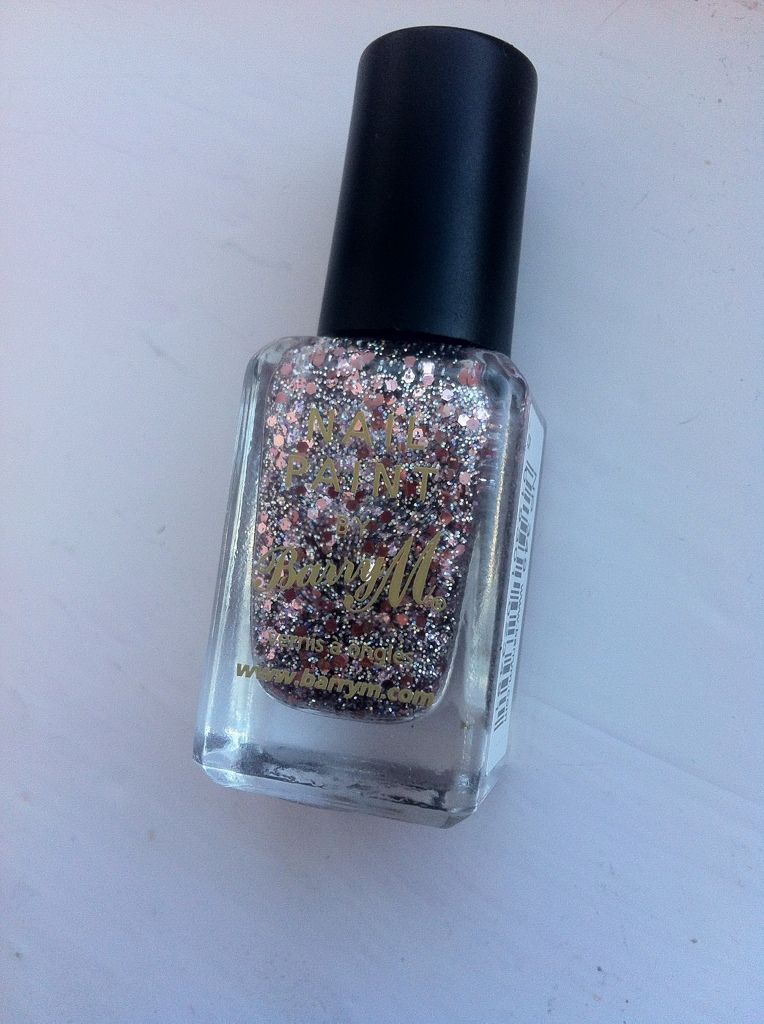 Amethyst glitter is full of different coloured glitter pieces, all of which are the same size. The colours include blue, green, purple, gold and pink. I actually think this is a really nice polish for Christmas - I don't know why it just makes me feel Christmassy when I look at it!
Rose Quartz glitter is holographic microglitter in a clear base, with bigger hexagonal pieces of baby pink glitter.
L-R amethyst glitter, rose quartz glitter
The swatches above show 3 coats of each polish. As you can see, 3 coats of amethyst glitter pretty much covers the entire nail, whereas 3 coats of rose quartz glitter is still quite sparse. For this reason, I use rose quartz as a top coat on top of a different base colour - I find it looks really good over a pink or nude colour! I use amethyst glitter on it's own as I think it looks better this way rather than using a single coat over a different coloured base coat. The glitter does onlty need 1 layer of top coat to make it smooth too, which is a plus point!
In terms of longevity, I find that both of these lasted around 3-4 days before I felt they chipped enough for me to want to take them off, which I didn't think was too bad for glitter polishes!
Application of both these polishes is good, and they are super fast drying too.
The other colours are also amazing, and I'm having to resist the urge to buy them all!
The Barry M polishes are available from Boots, Superdrug (they don't appear to be on their websites yet though - they are however in store) and online at

www.barrym.com

for £2.99 each.