Today I have another Lush review for you! I don't know about you lot, but as soon as the nights start getting earlier, I have loads of baths! There's something lovely about being in the bath when it's pitch black and raining outside :)
This is another bath ballistic I picked up from Lush the other week, and another one I had seen some rave reviews on. I also picked it up because it's glittery!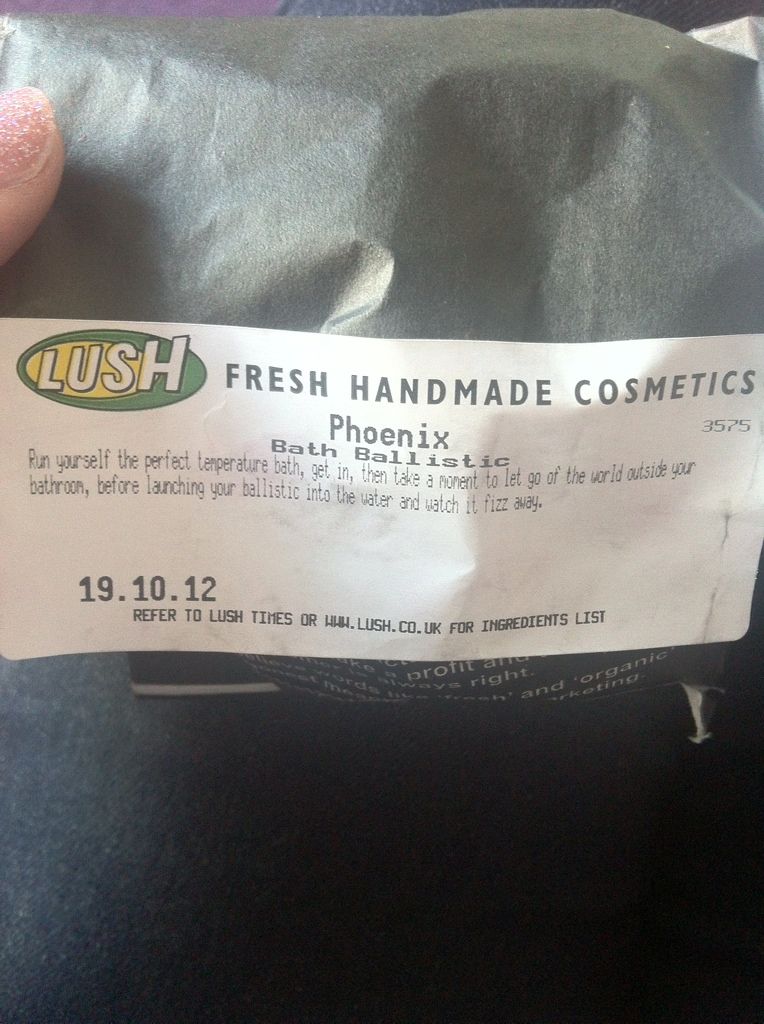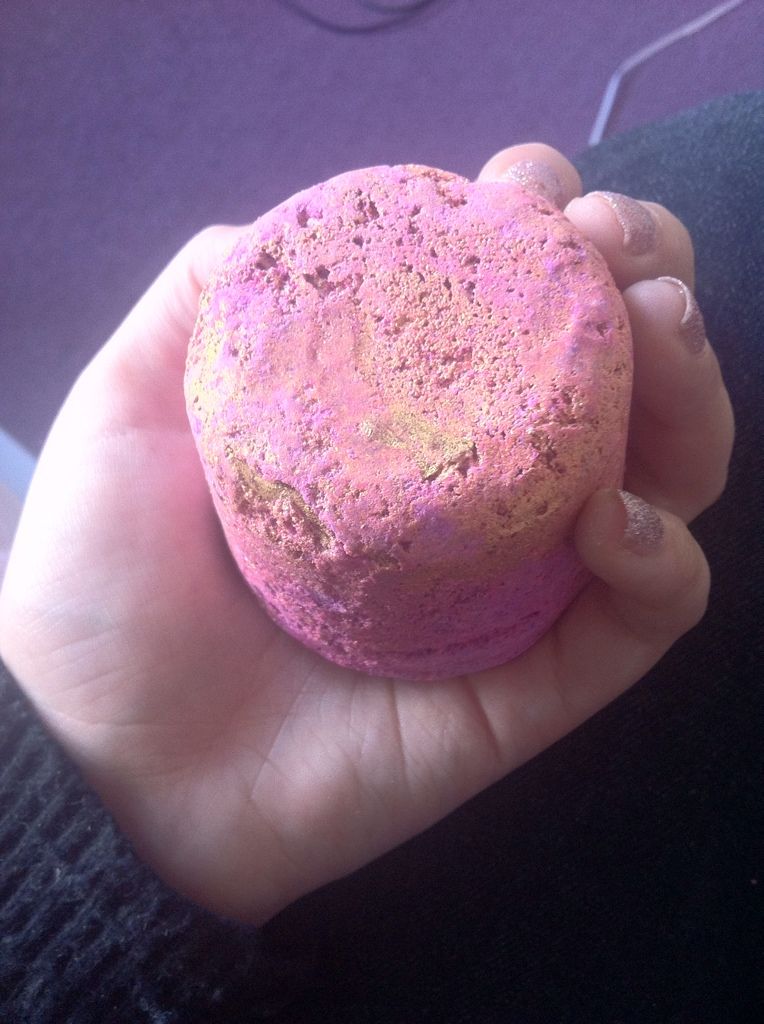 You can't really see on the picture above, but the ballistic is a pinky purple colour with gold glitter on top. I believe this is meant to have a cinnamon stick on the top as well, which mine didn't and I'm pretty gutted about!
Lush say this bath ballistic contains shea butter, cocoa butter and jojoba oil, which will leave your skin 'feather soft', with 'exotic essential oils of fruits and spices'.
This is from Lush's permenant range, but in my opinion it is a very wintery scent. It smells of cinnamon which I personally love, and it's very spicy. This smell always reminds me of Christmas which is always a good thing!
The bath ballistic istelf is actually purple, but when you pop it into your bath, you will see that the centre of it is green!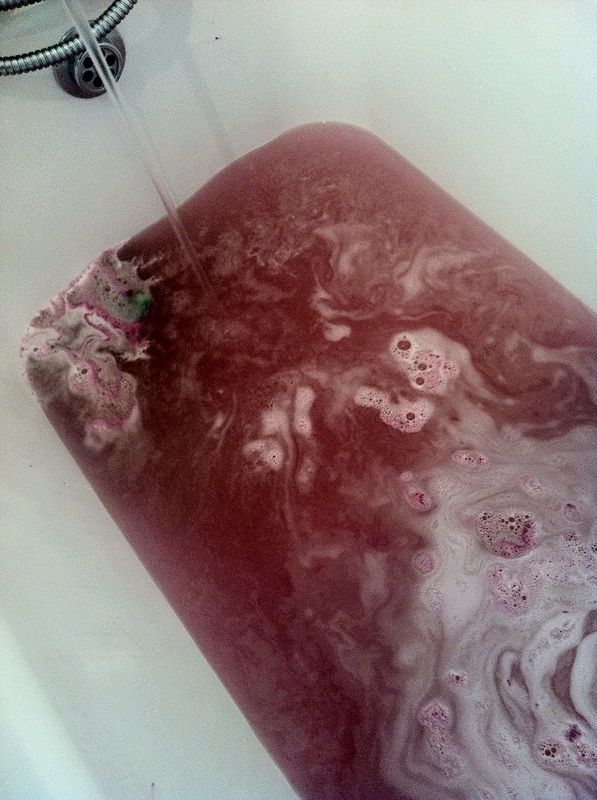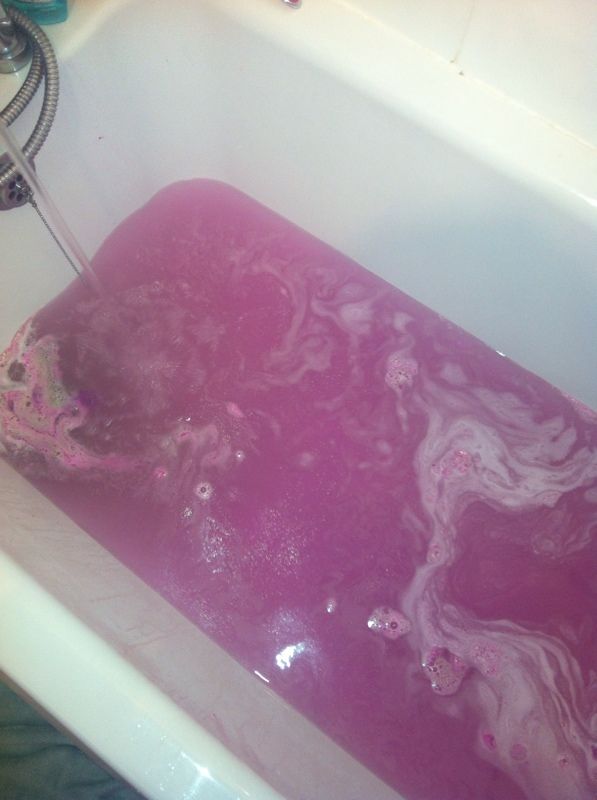 The second picture is more true to life in terms of colour, it was pinky purple, not blood red like it appears in the first photo! You can see in the corners of both pictures some of the green centre of the bath bomb. It didn't make a difference to the colour of the water, but it was fun to watch it fizzing away in the bath!
This made my water feel very silky, and it did make my skin soft. The only slight complaint I have about it is that my skin did feel ever so slightly greasy when I got out of the bath. I hate anything greasy, but I would definitely buy this again, so the greasiness can't be too bad!
I would recommend this to a friend. It's quite expensive, but it's also quite big so you could probably get a couple of baths from it if you broke it up.
This is £3.20 and availablle from Lush shops and online

here

.