I have heard some mixed reviews on the Kate Moss for Rimmel lipstick range, so thought I would try them out for myself, seeing as Superdrug currently have a 3 for 2 offer on all cosmetics!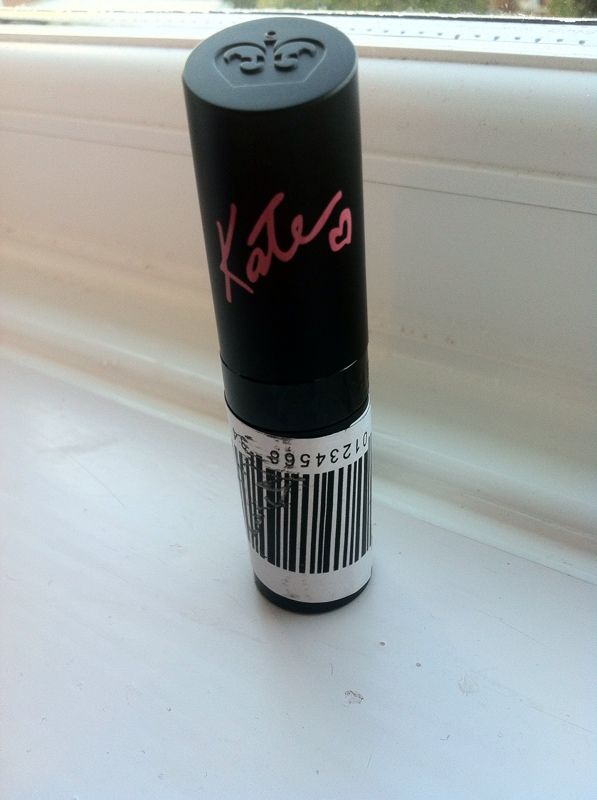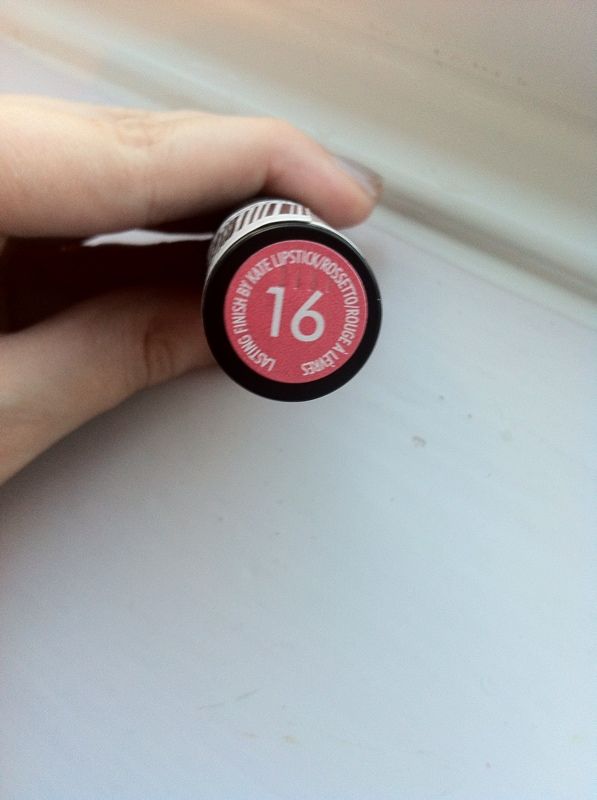 The packaging is matte black, with Kate's signature embossed in pink on the cap, with Rimmel's crown logo on the top of the cap. I really like the packaging as it seems more expensive than the product actually is.
I picked up shade 16, which is a yellow-based coraly pink colour: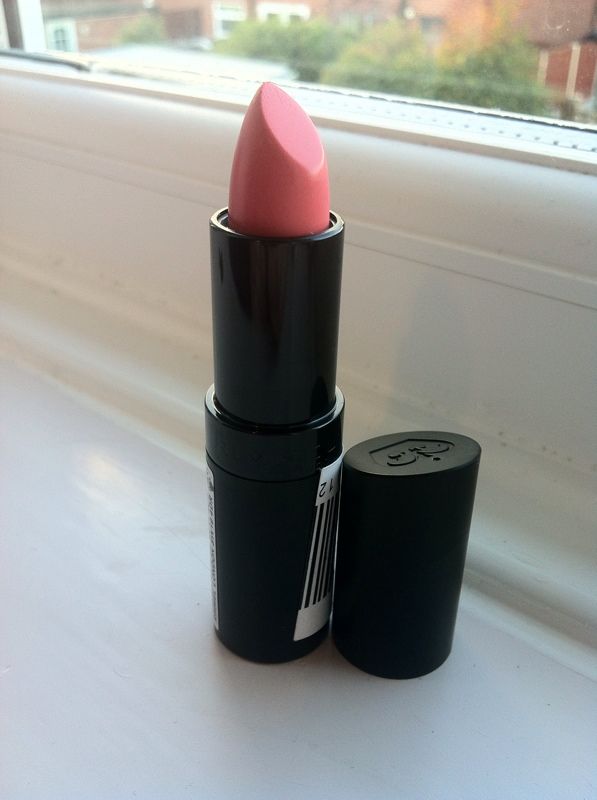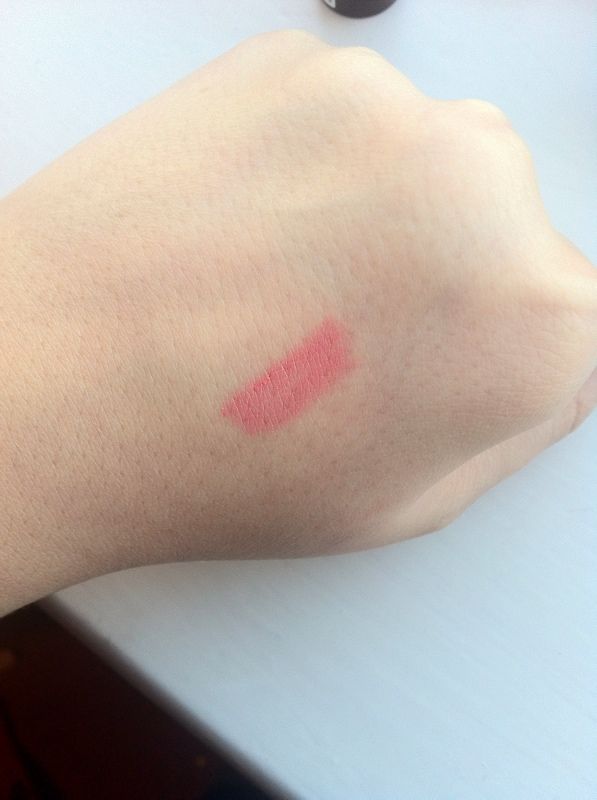 This is not the most pigmented lipstick I have ever used, however, this suits me fine as I don't often wear a very bold, bright lip. The consistency is very creamy which I love, as they don't dry out my already-dry lips as some lipsticks do.
The staying power isn't amazing on these, but I personally have yet to find a lipstick which does stay on all day so maybe it's just me! They tend to last around 2/3 hours on me. They also have a slight scent, but I can't quite put my finger on what it is they smell of! I know that it's probably a scent that will put some people off these, as it's not the most pleasant of smells, but I can live with it.
Overall, I probably would recommend this as it's a gorgeous colour and it doesn't dry out the lips. However, if you're after a bold lip that will last you all day, then look somewhere else as these just will not do the job!
The Kate Moss lipsticks are £5.49 and are available from

Boots

,

Superdrug,

and most of the major supermarkets.