Benefit is a brand I really like, and I was really looking forward to the release of this, their new product called "Fine One One". I didn't 'get' the name at first but now I realise it's actually a play on 'nine one one', so it's a rather cool name if you ask me!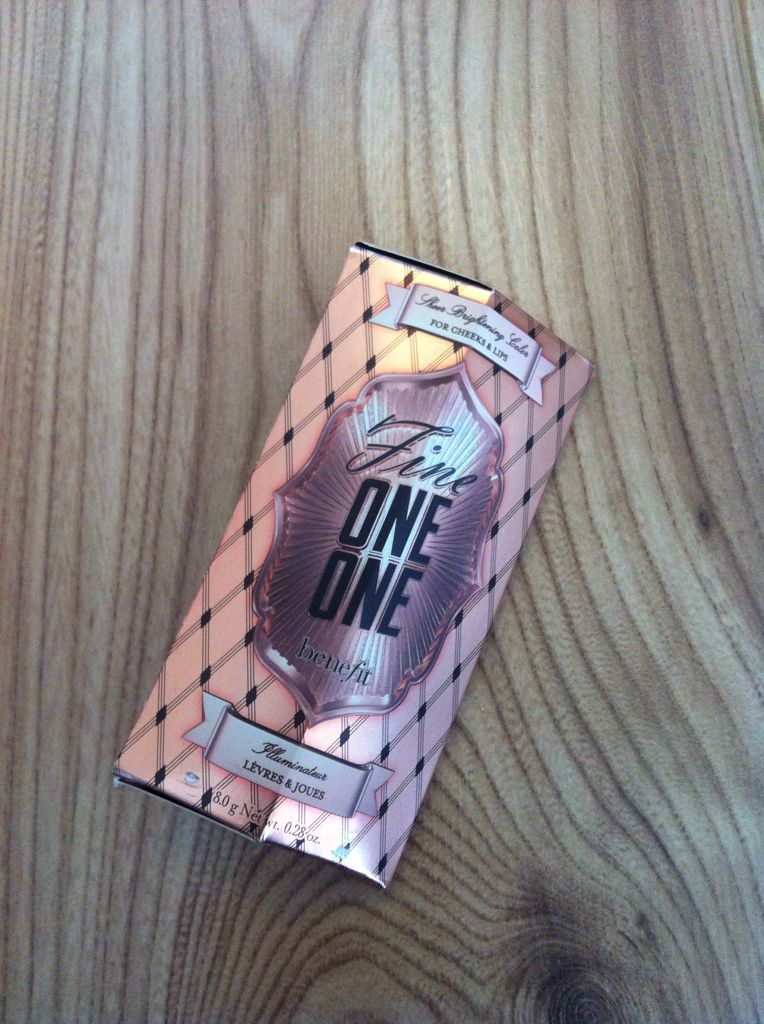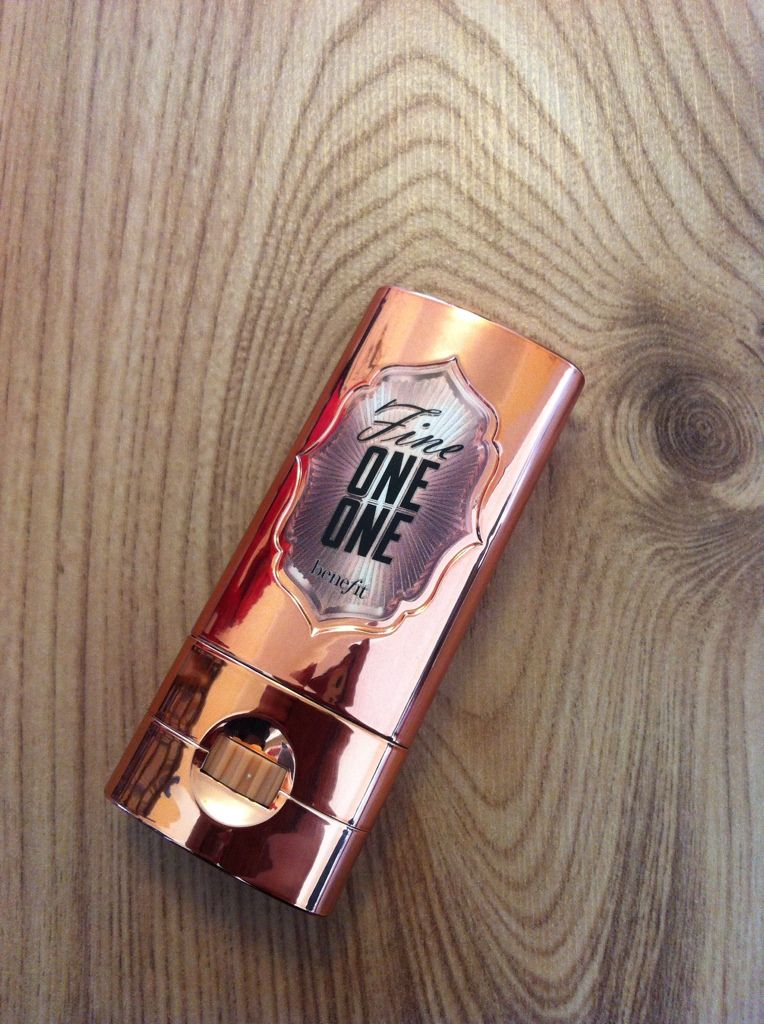 For starters, I absolutely love the packaging of this. The rose gold theme is lovely, although it's sort of reflective so it attracts fingerprints like there's no tomorrow! Besides that though, the packaging is amazing, and I feel it makes the product look high-end and expensive (even though it is anyway!).
Benefit describe this as "a sheer, brightening cheek and lip colour to give your look instant lift, shape and pop". It contains a cream highlighter and blusher, which turn to a powder look once applied to the cheeks. You can also use this on you lips, but I haven't actually tried it that way.
This is really easy to apply - just sweep the 'stick' across your cheeks and then blend, either with your fingers or a brush. The swatch photo above looks rather scary, but I pressed hard just so you could see the colours. Obviously you only need to press very lightly on your cheeks.
The thing I love most about this is the fact that it's really versatile - you can make it look as subtle or as dramatic as you want. I imagined this would be really hard to apply but it's really straightforward!
This lasts all day on me, so there's no issues with longevity. Overall I really do think this is a really good product, and I think it'd suit most skin tones too.