After having a bit of an adverse reaction to the Superdrug White Chocolate face mask, I was avoiding the Superdrug own brand face masks. However, I kept hearing really good things about the Mud Therapy ones by Superdrug, and kept telling myself I probably wouldn't react badly to another mask, so I bit the bullet and purchased this one day last week.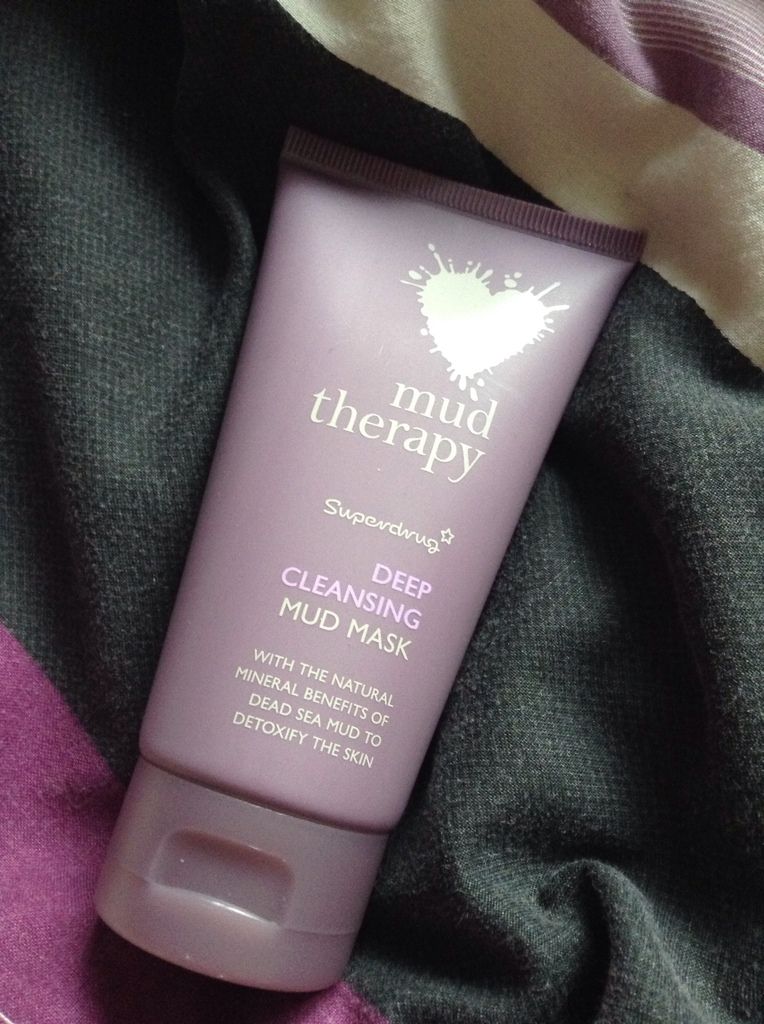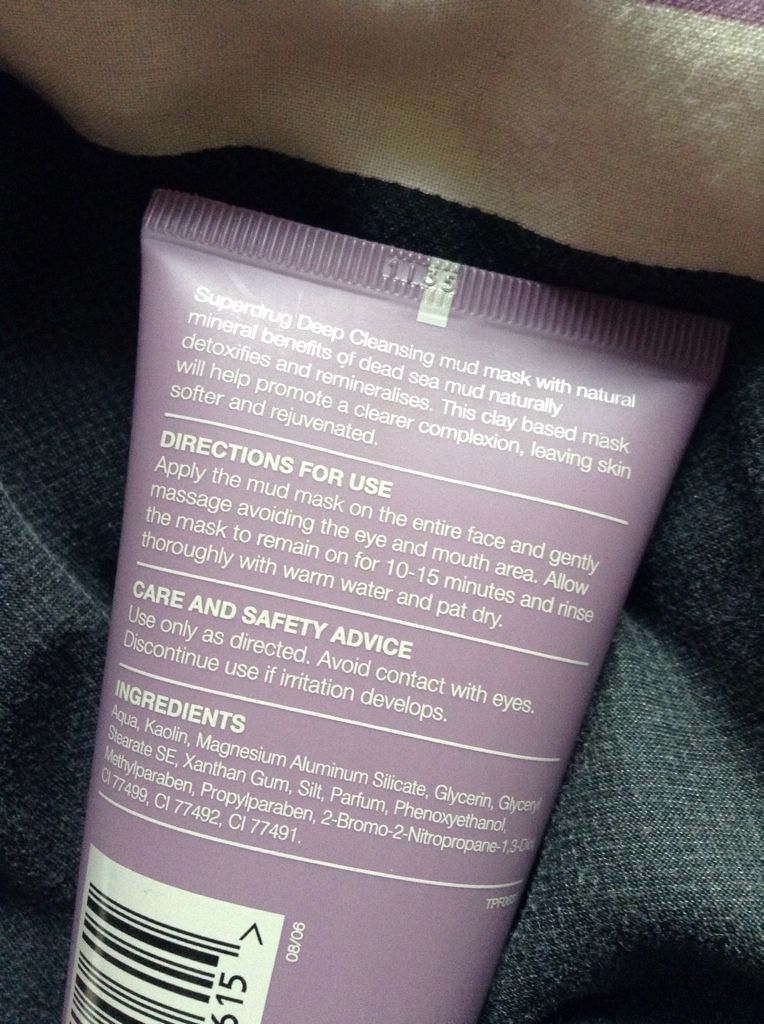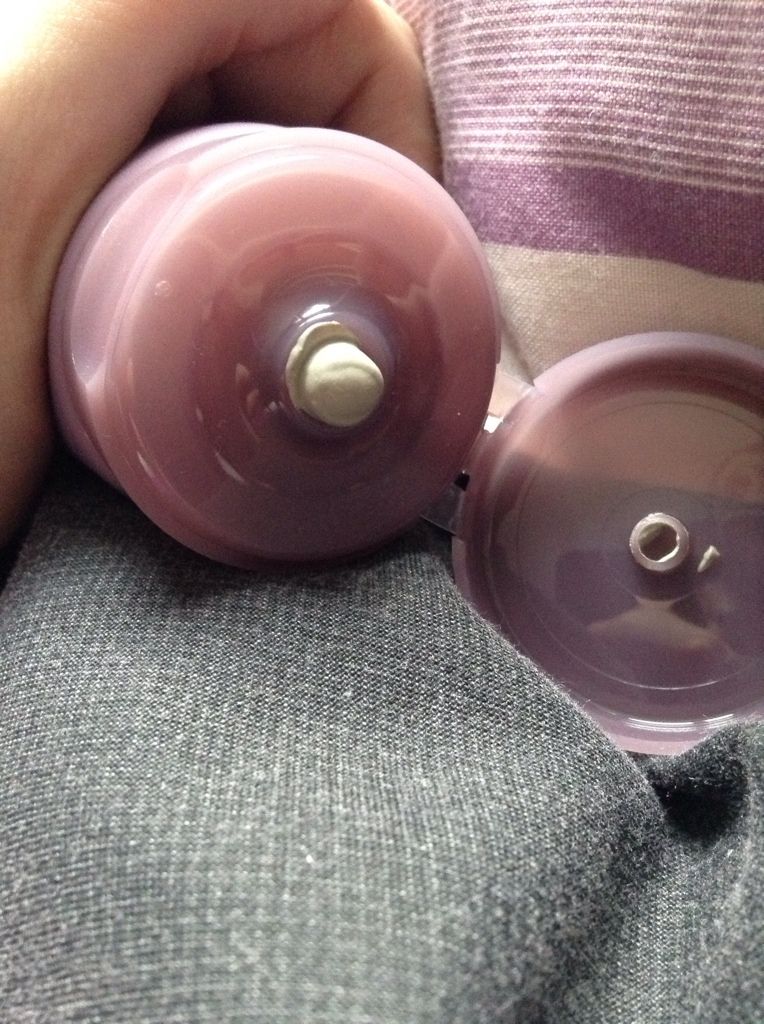 "The Superdrug Deep Cleansing mud mask, with natural mineral benefits of dead sea mud naturally detoxifies and remineralises. This clay based mask will help promote a clearer complexion, leaving skin softer and rejuvenated".
I personally prefer clay masks to any other, although I know some people can find them a bit drying. As is typical with clay masks, this dries fairly quickly on your skin, leaving it difficult to move your face and speak! The mask itself is a really nice consistency - it's thick without being difficult to work with. It's a typical 'mud mask' colour, it doesn't look attractive on the face but it certainly does what it says!
The tube recommends you leave this on for 10/15 minutes so that's how long I left it for. In this time, it had completely dried and gone hard on my face. After rinsing it off (with some difficulty!) my skin immediately felt smoother, and in the next few days I noticed my skin looked a lot more even, as I sometimes suffer with red patches on my cheeks. This mask seemed to have calmed them down a lot! I hadn't changed anything else in my routine, simply used this mask, so I can make a good assumption it was the mask calming down the redness.
I would definitely recommend this. It's quite cheap and it has worked really well for me. I have to say I'm not a huge fan of the Superdrug packet masks, and I know there's quite a few people who aren't keen, but don't let that put you off these ones as they are literally worlds apart!