I had been eyeing up the Nails Inc 'Sprinkle' polishes for a while, but I just wasn't sure if I'd get enough use out of them to justify spending £11 on one. However, while I was looking through a website called Nail Polish Direct

the other day, these W7 polishes caught my eye. After googling them, I found this one was a pretty good match to Nails Inc 'Pudding Lane', so at £1.95 and free delivery, I had to get one!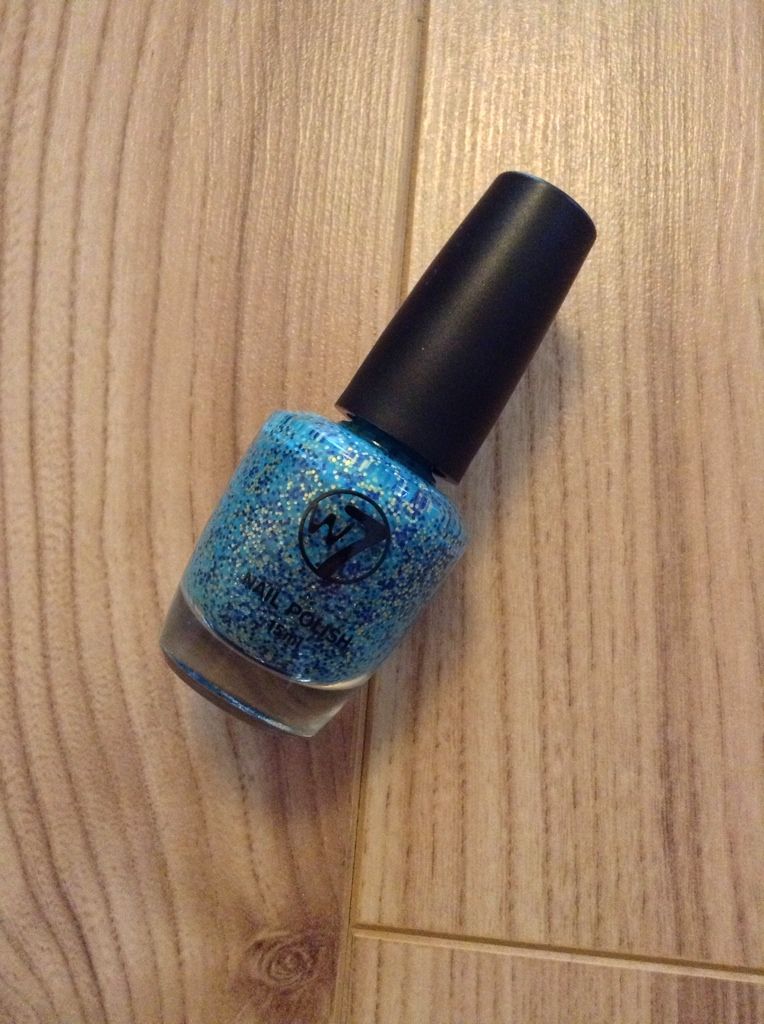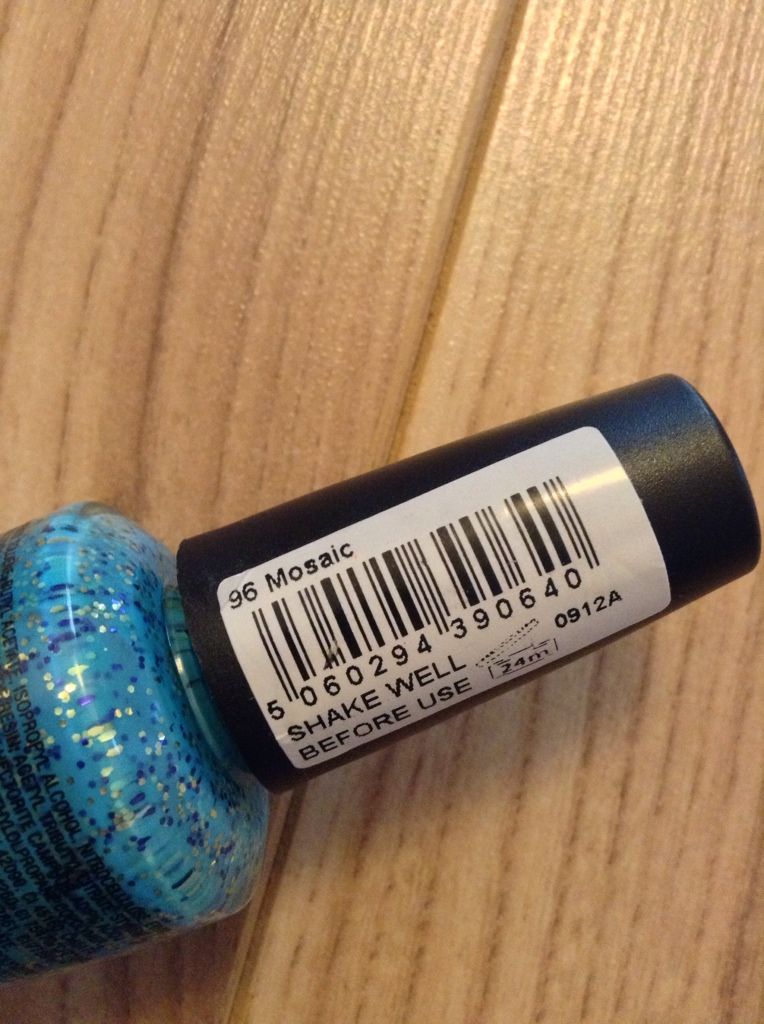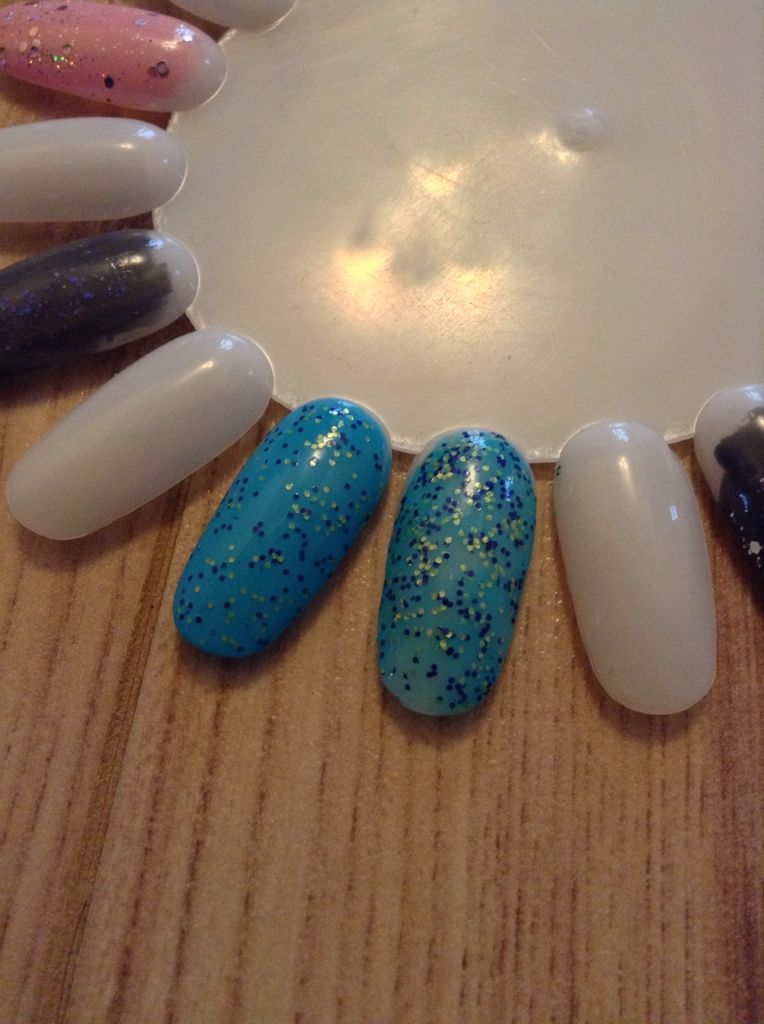 (L-R 1 coat of Mosaic over Barry M Turquoise, 3 coats of Mosaic)
The polish has quite a sheer blue base, and so it takes roughly 3/4 coats to make it opaque. You can obviously layer it over a similar blue colour like I did with the Barry M Turquoise, but I personally prefer the effect it gives when you layer it up alone.
The finish of this is quite matte, and the glitter particles feel quite rough once it's dry. Despite using 3 or 4 coats, it dries really quickly, which is great as it means you're not waiting around for it to dry!
In terms of lasting power, it's not the greatest. However this doesn't bother me much as I change my polish quite regularly anyway, but if you like a polish to stay on for a week or so then this won't be for you, as I find it only lasts around 2 days.
I do like the effect this polish gives, but I am glad I didn't splash out on the Nails Inc one as I'm just not sure I will wear it all that often. That being said, for £1.95 it's a complete bargain, and there's also two other colours which give a similar effect.
I'm not sure if you can buy W7 on the high street. I got mine from
www.nailpolishdirect.co.uk
and I would 100% recommend them. I chose the free delivery option and my order arrived the very next day! Impressive.