I'm not really in the mood today to do a product review or anything like that, so I thought I'd share with you my top 5 nail polishes. They are all 'drugstore' brands, as I don't feel I can justify spending over £10 on a bottle of nail polish, so these ones are all under £5. Just to warn you, this post will be picture heavy!
L-R Barry M 'Blue Glitter', GOSH 'Flamingo', Barry M 'Berry Ice Cream', Models Own 'Indian Ocean and Barry M 'Pink Flamingo.
#1. Barry M 'Blue Glitter'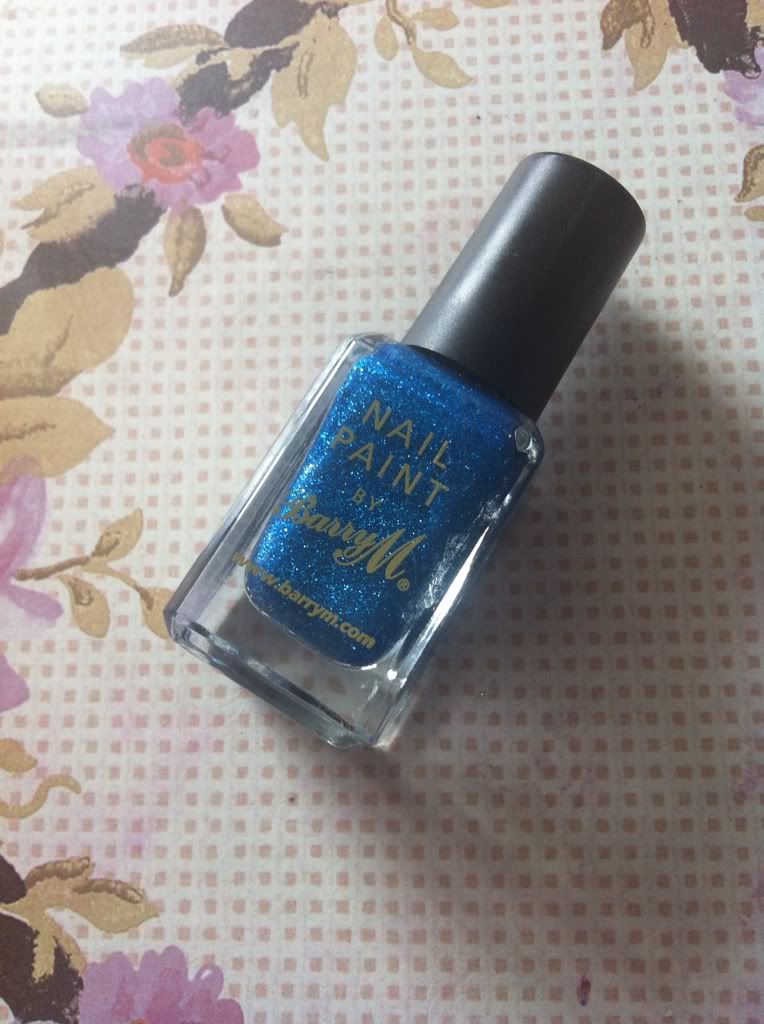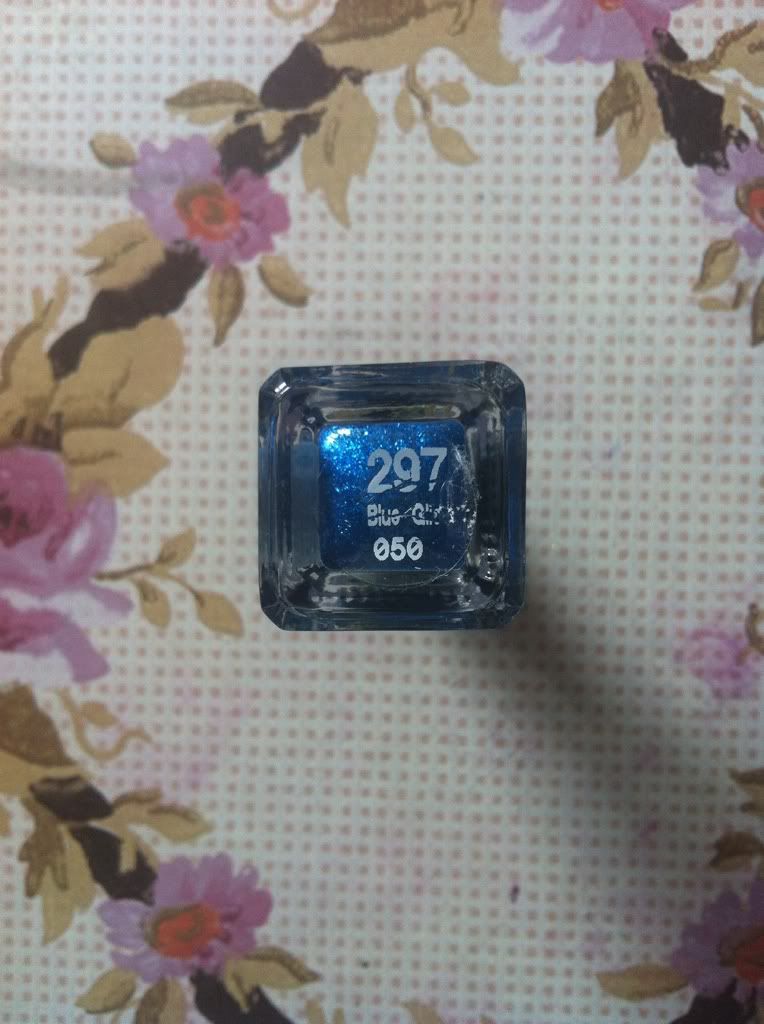 This is probably my favourite polish ever, but I do neglect it as it's quite difficult to remove! Barry M is my all-time favourite brand for nail polish, I think they're so affordable, and most of the time they are amazing quality. I own a LOT of Barry M polishes, and I think the only one I don't really like is 'Mint Green' - I love the colour but I find the formula horrible to work with, and it takes so long to dry! Blue Glitter is a really uninspiring name, but the polish is gorheous. The glitter particles are only small, but they are so dense that it is easy to get an opaque layer in 2 coats.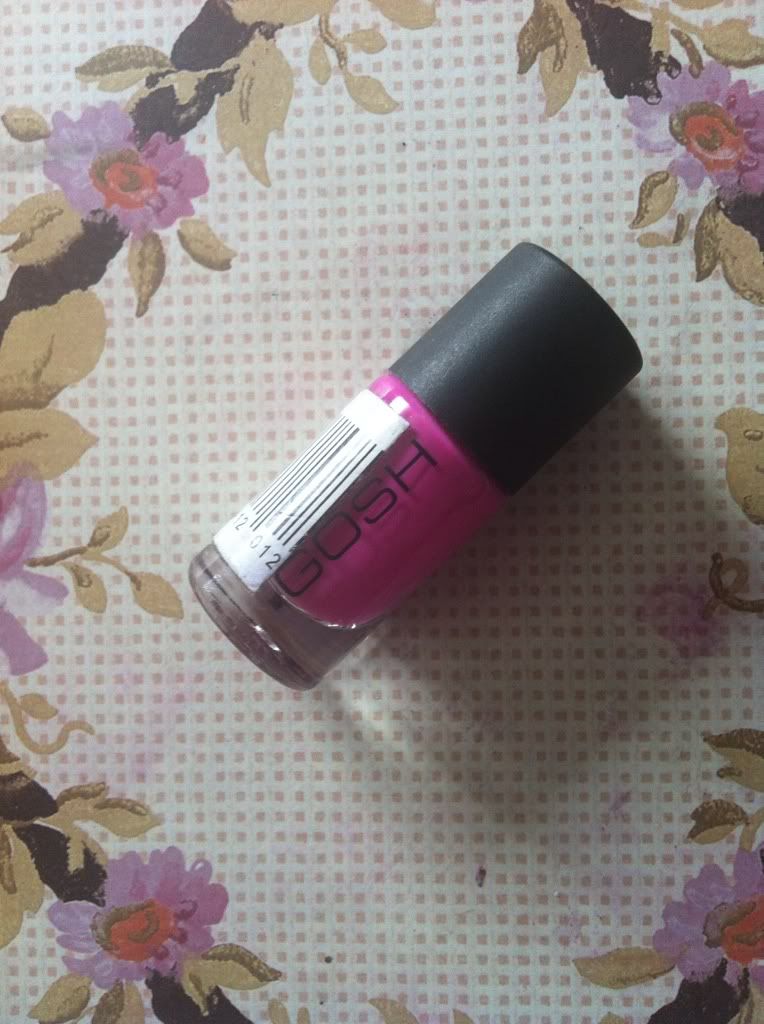 I don't really like GOSH nail polishes much. I don't own that many but of the ones I do own, this is the only one I like. However, this is really good so I guess it makes up for all the bad ones (no?). It's a really bright, summery pink and the formula is amazing. It's really easy to work with and lasts for absolutely ages with barely any wear and tear. This is one of my go-to pink nail polishes and I will definately repurchase this when it runs out.
This is available from

Superdrug

. £5.00 for 8ml.
#3. Barry M 'Berry Ice Cream'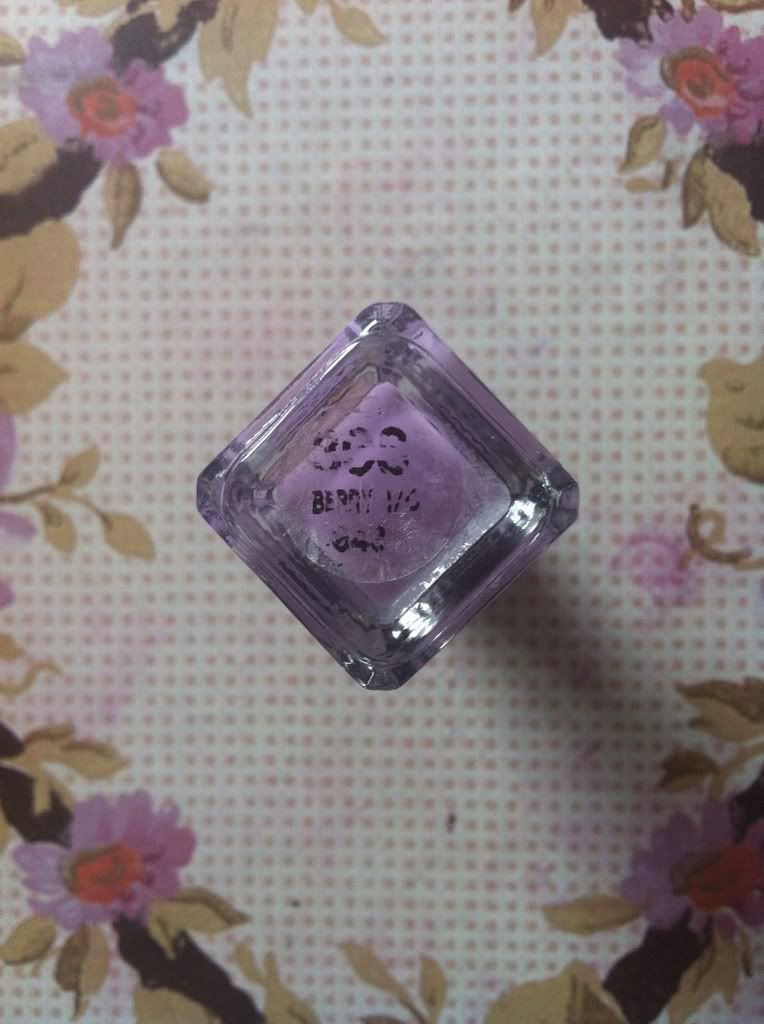 You can tell this one is loved cause the name's worn off! haha. This is a shade a lot of you are likely to have seen before. It's very popular at the minute as it's a pastel shade which is on-trend this spring/summer. This is actually my 2nd bottle of this, I bought my 1st ages and ages ago and absolutely loved it so I soon ran out. This is a pastel lilac colour, which is a part of the Ice Cream collection from Barry M. Whenever I don't know what to do with my nails, this is always the colour I paint them. The formula is wasy to work with, and you can even get away with just one coat with this colour.
#4. Models Own 'Indian Ocean'
I have only recently discovered Models Own, but this shade has fast become one of my favourites. It is a very sheer baby blue colour, which flashes pink in the light. Because it is so sheer, it takes about 4 coats to get it opaque by itself, and for this reason, I tend to wear it as a top coat. It transforms a plain colour into a duochrome, shimmery one. It looks absolutely stunning over Berry Ice Cream.
#5. Barry M 'Pink Flamingo'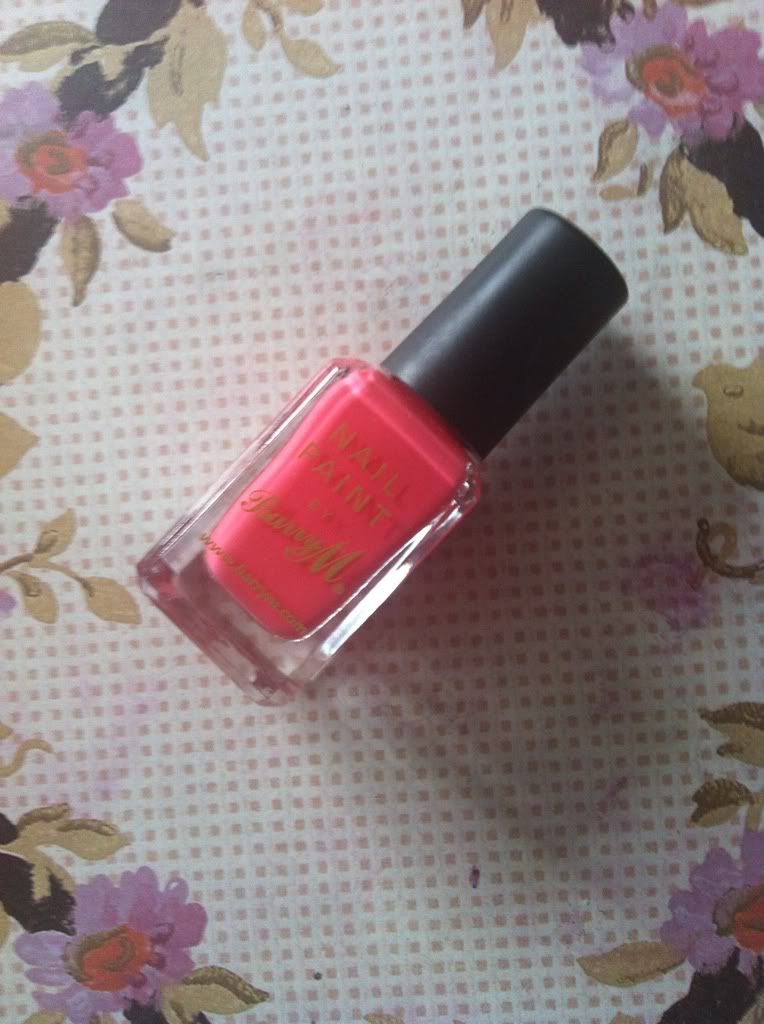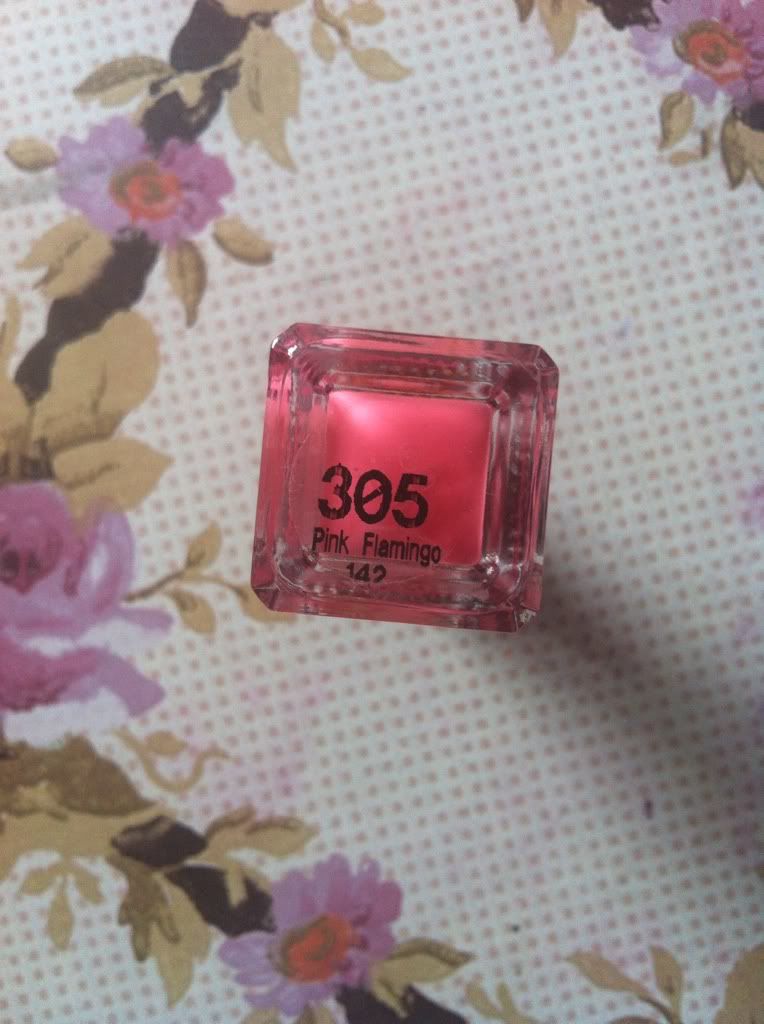 This is another shade that is quite well-known. It is a coral toned pink, which is quite bright when applied to the nails. The formula is typical of Barry M - very easy to work with and fast drying. It's the perfect shade for summer, and another one I will always go-to when the sun comes out.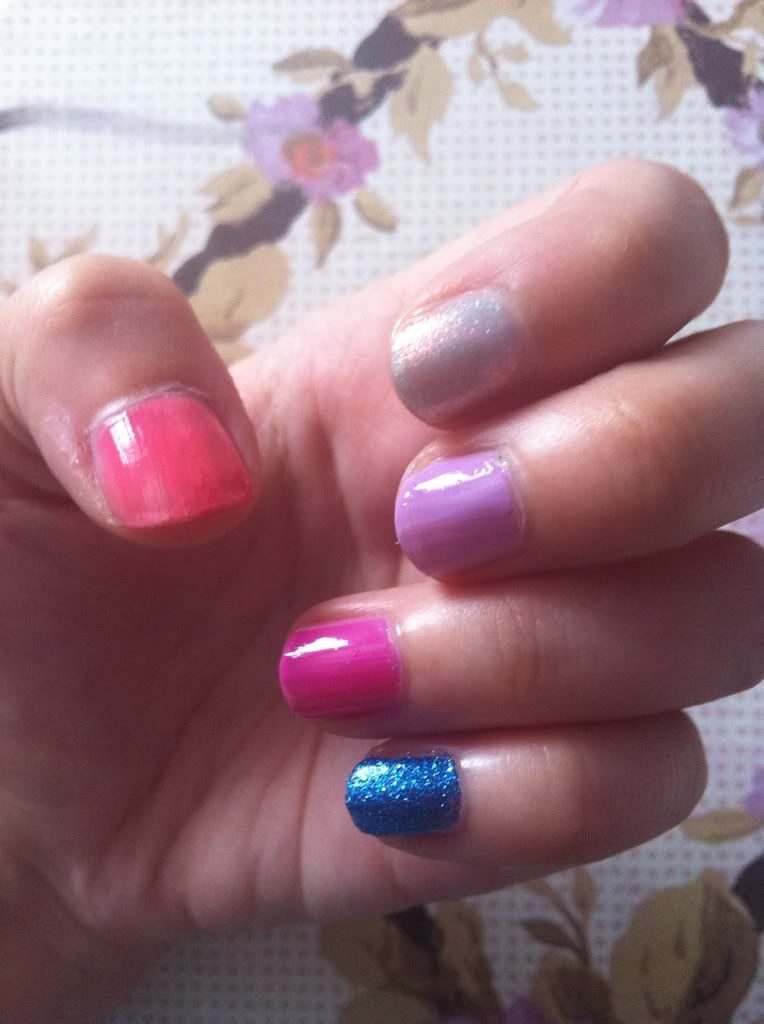 L-R Barry M 'Pink Flamingo', Models Own 'Indian Ocean', Barry M 'Berry Ice Cream', GOSH 'Flamingo' and Barry M 'Blue Glitter'.
Apologies for the bad painting, I did this in a rush. The pictures don't really do the colours justice tbh. I suggest going and checking them out yourselves!