Firstly, sorry for the lack of posts this week - my mum and dad went on holiday on Monday so I have been left in charge of my 16 year old brother (getting him up and ready for school etc) and I have also been working a lot this week, so I just haven't had time to post!
Anyway, my parents get back later on tonight so everything is back to normal as of tomorrow!
Anyway, today I have a new foundation for you! I had been using Bourjois Healthy Mix for a couple of months, and although I really liked it and would recommend it, I like to change foundations quite regularly just to see if there is any better ones and to try some new releases etc (am I the only one who does this?! haha). When the Bourjois one ran out, I went into Boots to have a look, actually with the intention of getting the Healthy Mix Serum, as I had heard some really good things about it, but when I swatched this Rimmel one, I had to have it.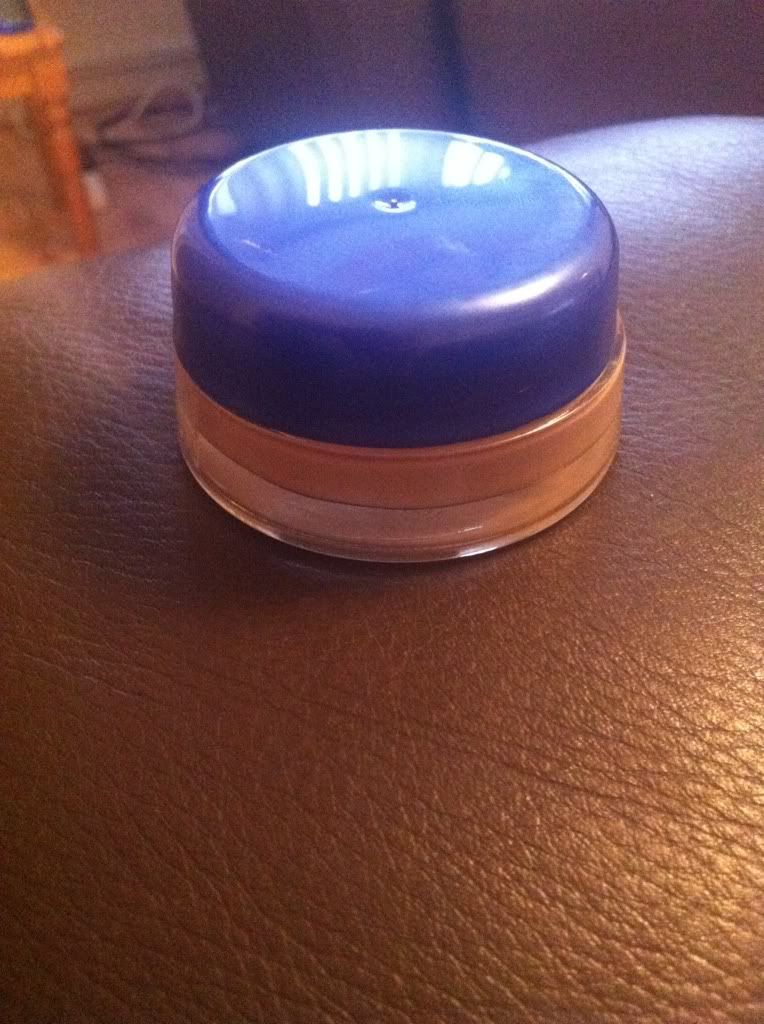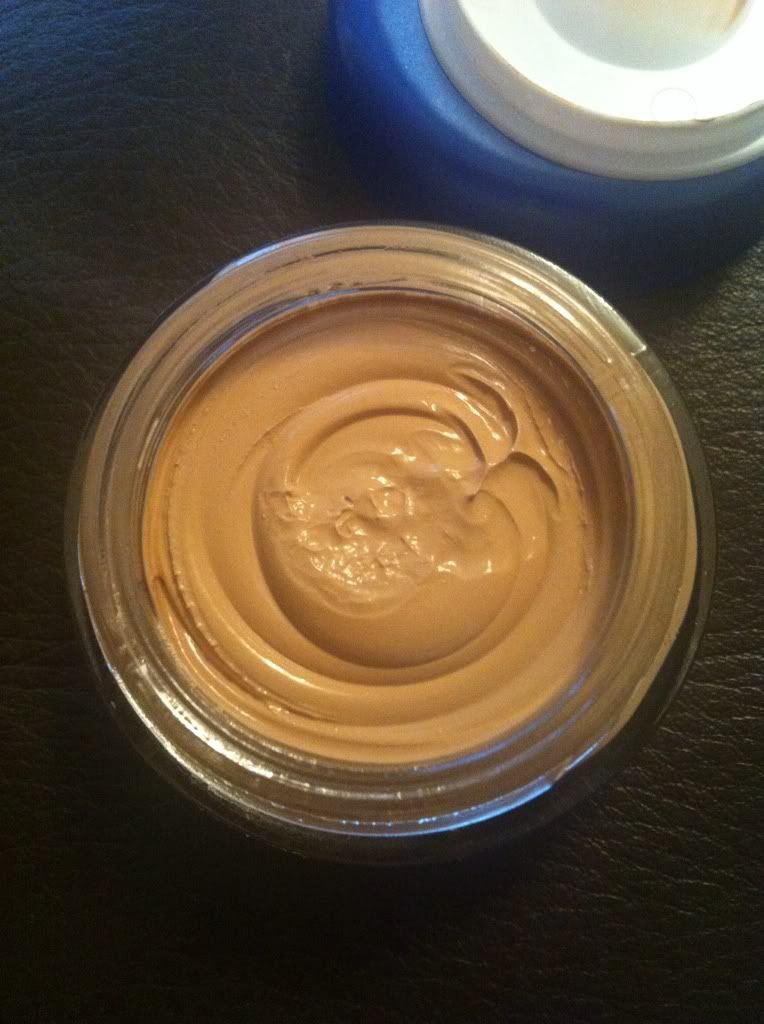 The packaging of this is really lovely - it is a glass jar (very similar to the packaging of Maybelline's Dream Matte Mousse) with a shimmery blue lid and shimmery blue lettering. It is quite heavy though, so probably would be a bit awkward for chucking in your handbag. Also, when you open the blue lid, you see a further white 'lid', which I presume is for hygeine reasons, and is something I really like. To me, it looks like Rimmel have put a lot of thought into the product.
I have shade 103 True Ivory - there is only 5 shades in the range, meaning that if you have extremely pale or dark skin then this won't be much use to you. I was lucky enough to find a shade which matched my skin, although a lot of the shades looked a little on the orange side.
This is a "cream gel" foundation, which Rimmel claim gives a "natural looking flawless finish", "evens skin tone" and "mimics skin tone and texture". The consistency of the foundation is quite strange. I expected it to be quite heavy and "gel-like", but it is the complete opposite. It feels almost like a gel in the jar, but once applied to the face it is extremely light and natural looking. It feels quite wet when first applied, but dries fairly quickly so this isn't a problem.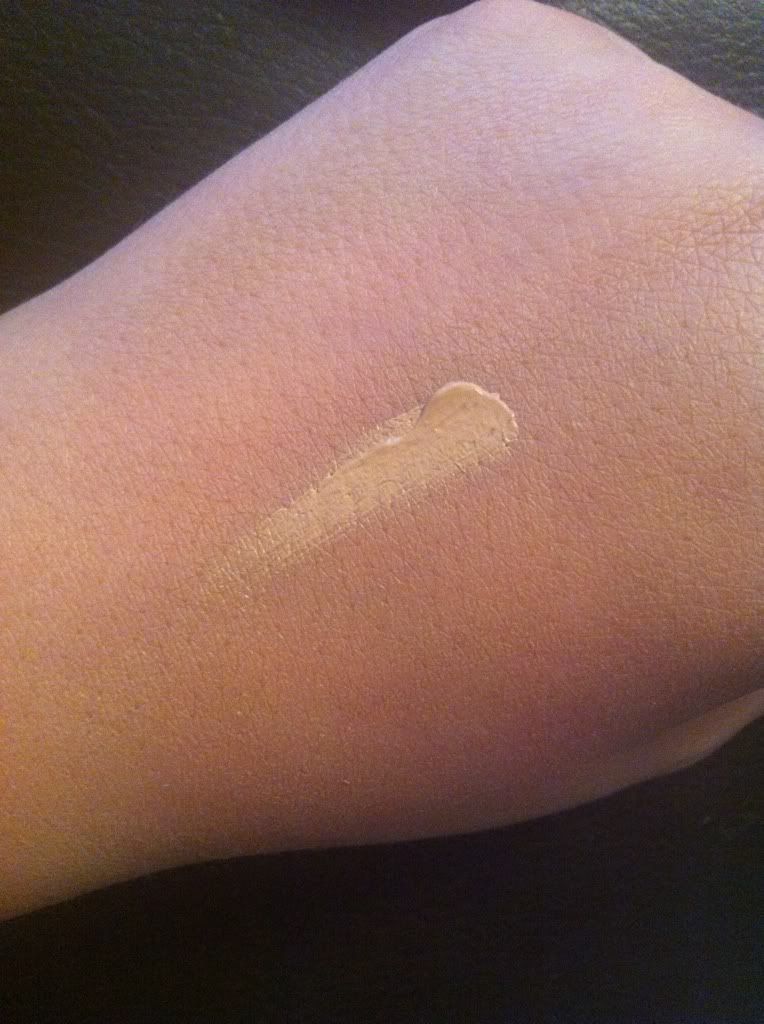 The foundation gives a light-meduim coverage which I personally like, but I appreciate some people may prefer a heavier coverage. If I have any blemishes, I simply apply concealer to the problem areas and this covers them nicely. This foundation gives a dewy look to the skin but it's not overly shiny. If you didn't like the dewy look, it is easily mattified with a powder anyway. The foundation lasts on my face for about 7/8 hours, so it's not as long-lasting as some other foundations out there, but this doesn't bother me much because I love everything else about this foundation!
I have quite dry patches on my face, and although Bourjois Healthy Mix did cover them up quite well, this almost makes them disappear altogether. I like how natural it looks, and I like that it gives a dewy finish.
Because it is quite hydrating and because it covers up my dry patches so well, I probably wouldn't recommend this to people who have oily skin, but I would definately recommend it to anyone with dry skin like myself. I will priobably repurchase this once it runs out, because it is one of the only ones I have tried which covers up my dry patches. Plus, its super cheap too which is a bonus!
Rimmel Cream Gel Foundation is £6.99 and is avaibale from

Boots

, Superdrug (not on their website - anyone else think the Superdrug website is rubbish?!) and all major supermarkets.
Anyone tried this?
xx