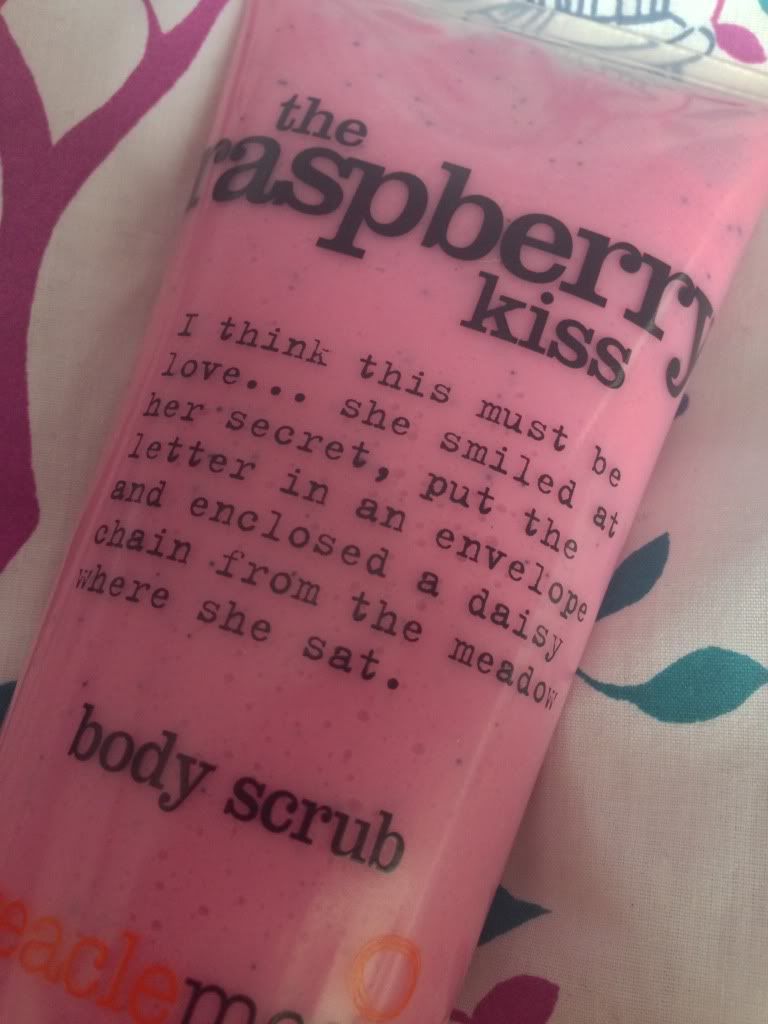 Treacle Moon isn't really a brand I had heard much about, however I am often drawn to their products when shopping in Tesco, firstly because I originally thought they were Philosophy products due to the remarkably similar packaging, and secondly because they have a selection of such interesting scents available! The scents in the Treacle Moon range include this one, raspberry, and also vanilla, ginger, lemonade, strawberry, coconut, mango and cinnamon.
Products available in each scent include shower gels, bubble baths, body scrubs and body butters.
I picked up this raspberry body scrub as I needed a new body scrub and I absolutely adore the smell of this one. It is very sweet and does smell quite artificial, but I love it anyway.
This body scrub is a really lovely consistency, and contains small exfoliating particles as well as the larger black ones which you can see in the image above. It does a really good job at removing any dead skin cells from your skin, and leaves your skin feeling lovely and smooth afterwards. I must admit it isn't as effective as my beloved Body Shop body scrubs, but for £2.99 and the wide range of 'flavours' they have, you can't really complain!
I will probably be picking some more of these up in some different scents, and I also really want to try one of their body butters! I know these are available from Tesco but I have never come across them anywhere else, so I don't know exactly where you can pick them up from I'm afraid!