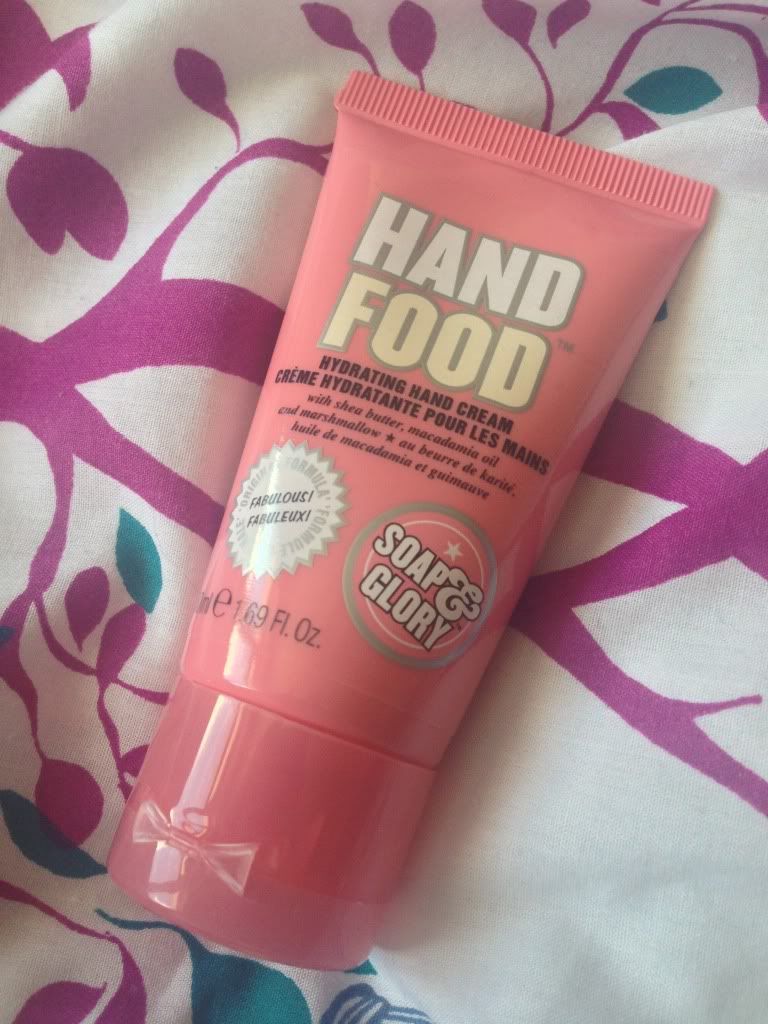 "Contains shea butter, macadamia oil and marshmallow . Scented with our Original Pink fragrance. the most astonishing hand cream ever? You decide!"
This is described as a non-greasy, hydrating hand cream which contains lotus flower and fennel extracts.
I absolutely love this product. I have been using it for an absolute age, and it is one of the only hand creams I have found which really does sink into the skin almost immediately, leaving no greasy residue whatsoever. I HATE my skin feeling greasy, so this is an absolute must for me when it comes to hand creams.
This is without a doubt an absolutely essential product for me, especially in the colder months when my hands tend to become extremely dry. This really helps to soothe the skin and keeps my hands feeling soft and smooth.
It has the traditional Soap & Glory scent, which I personally am a huge fan of. The scent also lingers on your hands for a good while afterwards. This genuinely leaves your hands feeling soft for hours after use, and I would not be without it anymore.
This is a travel size 50ml which is available from Boots for £2.50, and a full size 125ml is available from Boots for £5.00. Also available is a hand pump of this, which is more for leaving in the bathroom than carrying round with you - £7.00 for 250ml from Boots.