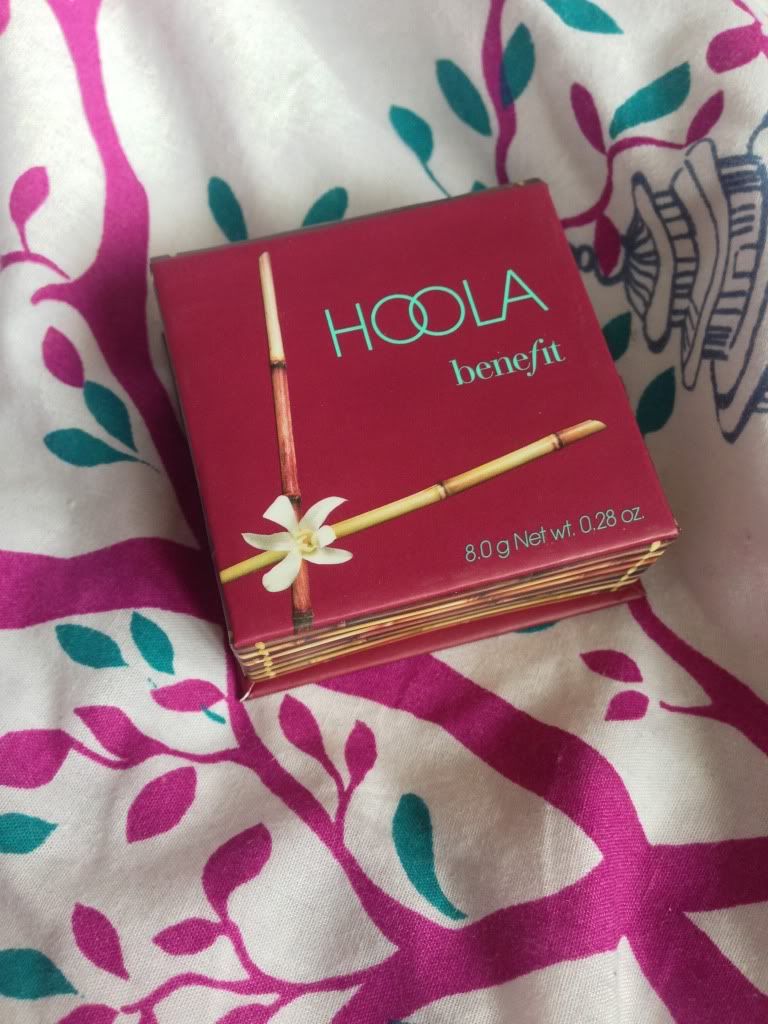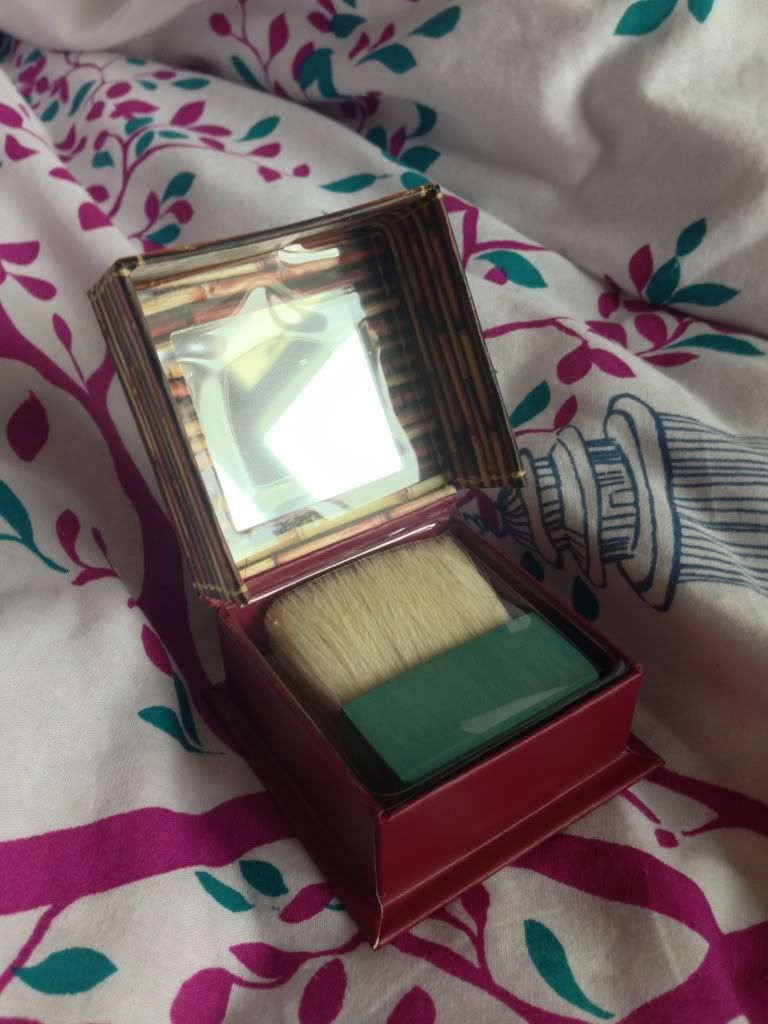 I had been wanting a matte bronzer for absolutely ages, and I couldn't seem to find a cheap, drugstore bronzer that didn't contain shimmer! On a whim, I purchased this from Debenhams after seeing some rave reviews about it!
I am a big Benefit fan. I love High Beam and I use They're Real mascara daily, and Hoola has been no different! It is completely matte, which I wanted as I use this for contouring, and has a really lovely silky texture to it. It's not too dark on my pale skin tone, although if you have darker skin it is buildable without looking cakey!
The packaging is lovely too. It's in Benefit's traditional box of powders packaging, which is fairly sturdy and I would feel safe chucking this into my make up bag. It comes with a brush which I don't personally use, but this is a nice touch. I also like the fact that it has a built in mirror as this is useful if you want to touch up your make up during the day.
This applies really nicely and is really easy to blend into the skin. I mainly use this for contouring but you can use this all over your face for a nice sun-kissed glow without looking orange or dirty!
It lasts on my skin all day, and doesn't look cakey no matter how much you apply. It is expensive, but I think it's totally worth it as I haven't found a cheaper alternative that works better!