I wasn't going to do a post about this as it's only a sample, but I have enjoyed it so much I thought I would share it with you.
If you have seen my post from last week, you'll know that when I purchased my Hello Flawless foundation, the lady at the Benefit counter gave me some free samples to try. She asked my what my skin type was, and when I told her it was dry she gave me 3 generous-sized samples of the Facial Emulsion. I know some people hate reviews based on samples, but I was given 3 of these, and each one lasted me around 3/4 days, so I have been using it for around 2 weeks now, which I thought was a fair enough time to test it out.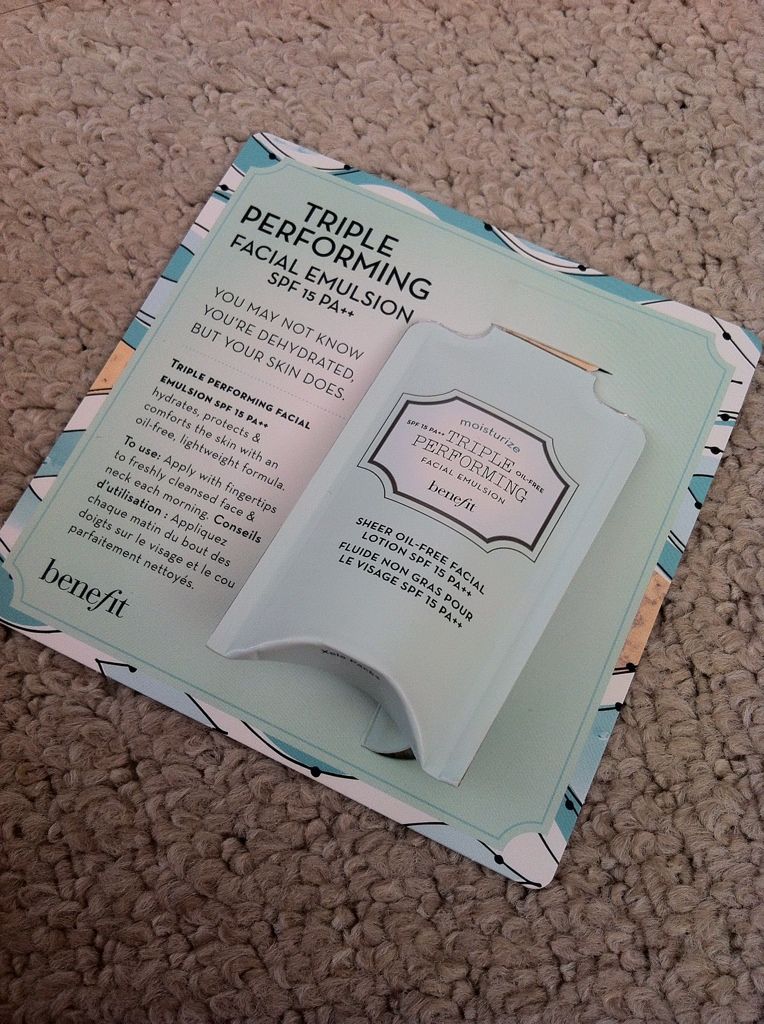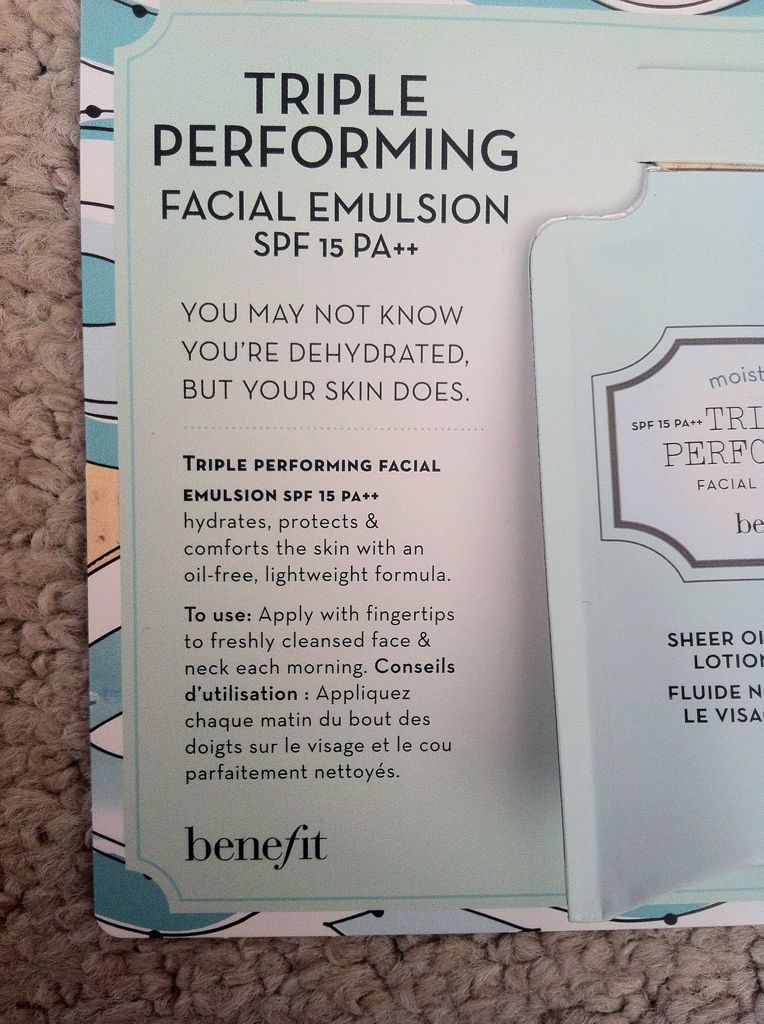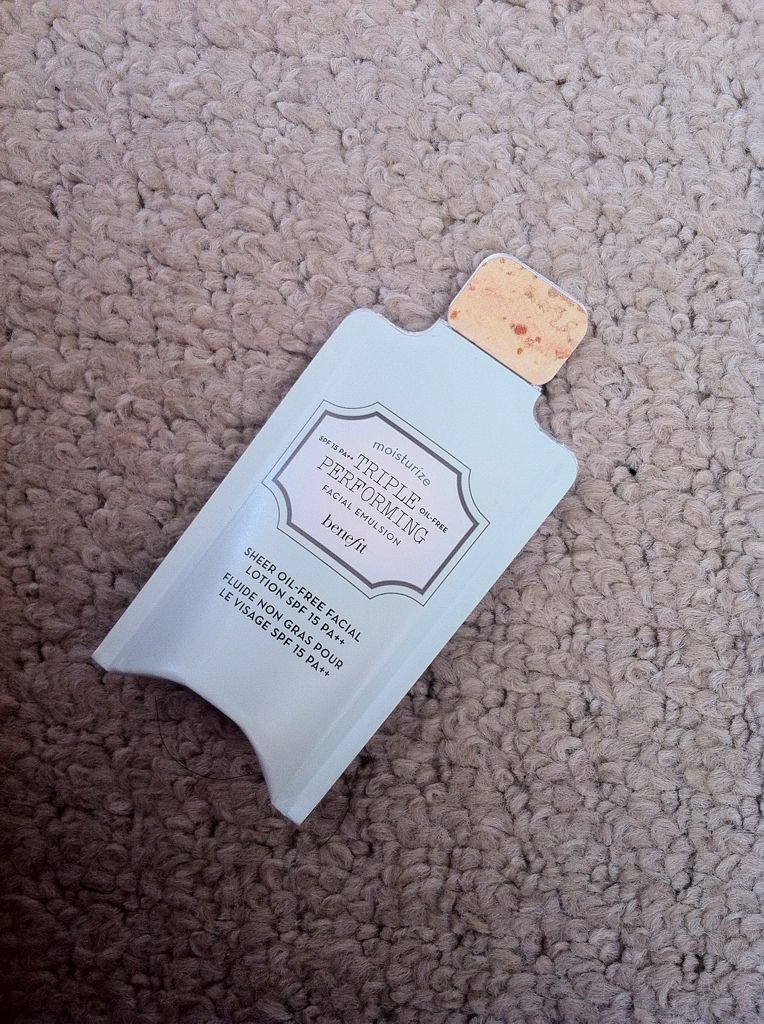 "You may not know you're dehydrated, but your skin does. Triple Performing Facial Emulsion SPF 15 PA+++ hydrates, protects and comforts the skin, with a lightweight, oil-free formula". I love that it has an SPF which means that even if you're not wearing any make-up, you don't need to worry about additional SPF protection if you're wearing this. I'm not too sure what PA+++ actually means so if anyone knows please let me know :)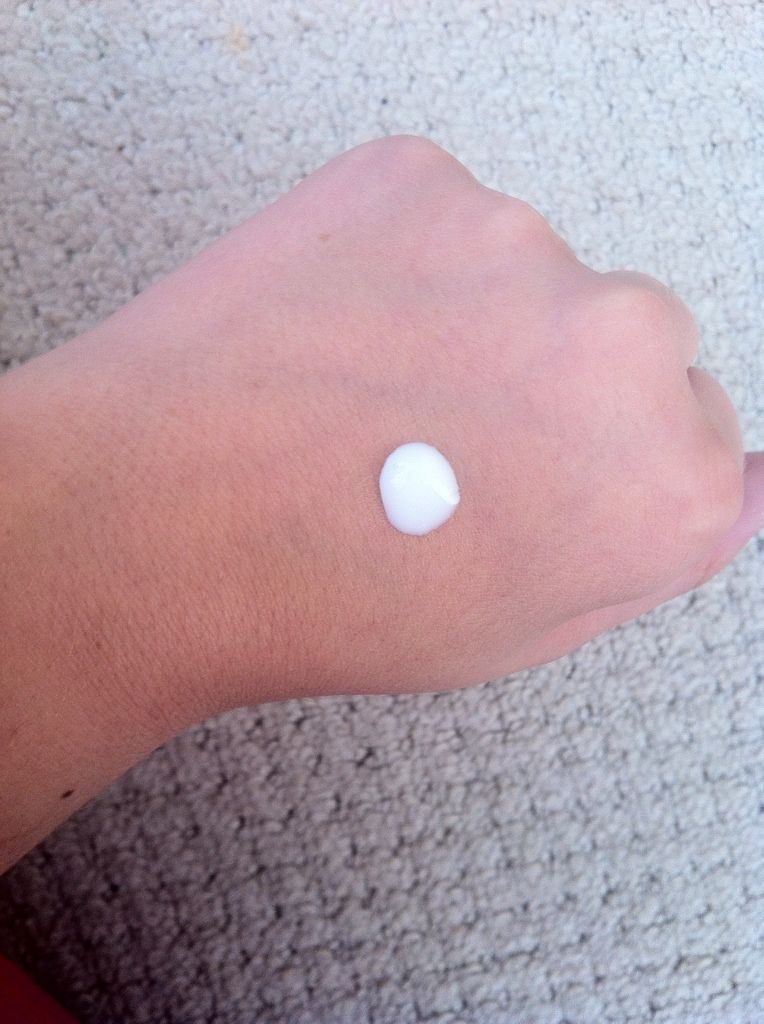 The lotion itself is actually quite a watery consistency. I was a bit wary about this at first as I am more used to thick moisturisers, but this stuff works wonders. Recently, my skin, especially my forehead, has been super dry, to the point where my foundation would just cling to the dry patches no matter what moisturiser or foundation I used. I hated the way my make-up looked over it, so I was pleased when the lady at Benefit gave me some samples of this to try. As it is quite runny, you really don't need to use a lot of product as it glides over the face easily. I find that the tiniest 'blob' (technical term) covered my whole face.
What I loved most about this is that it completely hydrated the dry patches of my skin. When I used this, my foundation looked almost flawless over the top of it. I actually used this, then the POREfessional, and then my foundation, as suggested by the lady from the counter.
It does have a slight scent to it, which I know will bother some people, but I personally don't have a problem with it. The smell is hard to describe, but it smells clean and fresh.
Overall, I will definitely be buying a full sized version as I absolutely love this. It is by far the best moisturiser I have ever used. It is quite expensive, but I have no doubt that it will be worth every penny :)
Another plus is the beautiful packaging the full size emulsion comes in! It also has a pump dispenser so its' mess-free:)