I've been on the lookout for a higher-end foundation for a while now. I had been using Rimmel Cream Gel foundation for a few months, and although I do like it, I wanted to treat myself to something a bit more 'luxurious'.
After reading some reviews online, I decided to bite the bullet and buy Benefit's only liquid foundation, 'Hello Flawless Oxygen Wow'.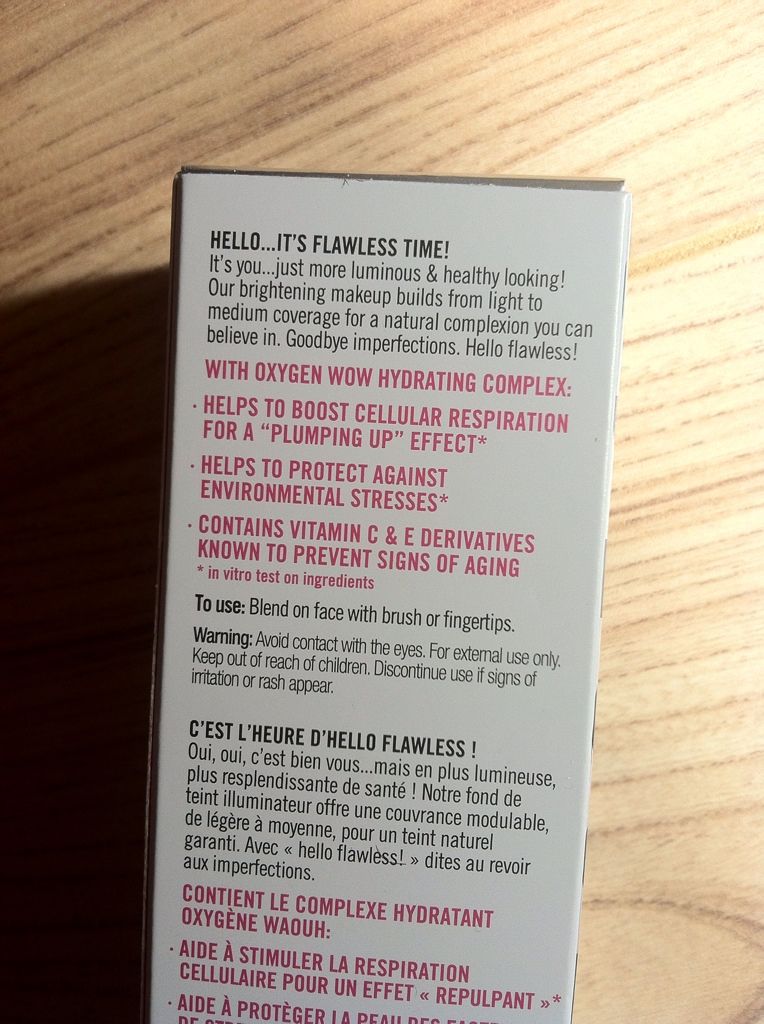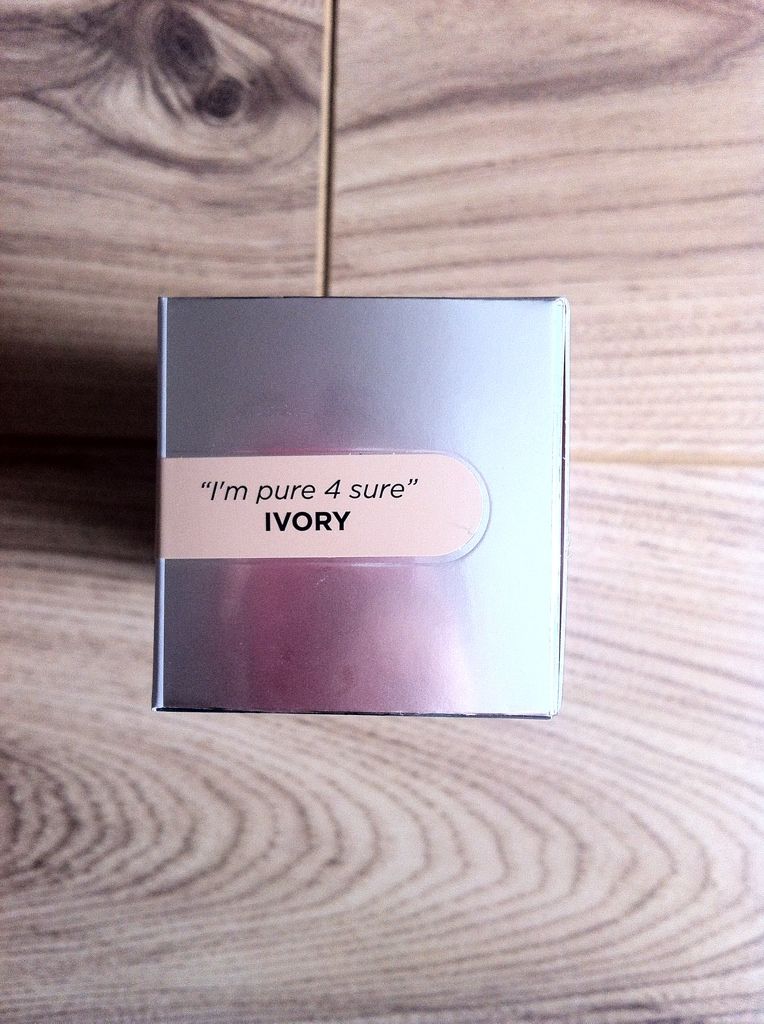 After being matched up in store by a very lovely lady, I was matched to "I'm Pure 4 Sure". This foundation actually comes in 9 shades - 3 light, 3 medium and 3 dark. I think the idea is that there is a warm, neutral and cool for each of light, medium and dark. The shade range is good, although I know some other high-end brands have a huge shade selection.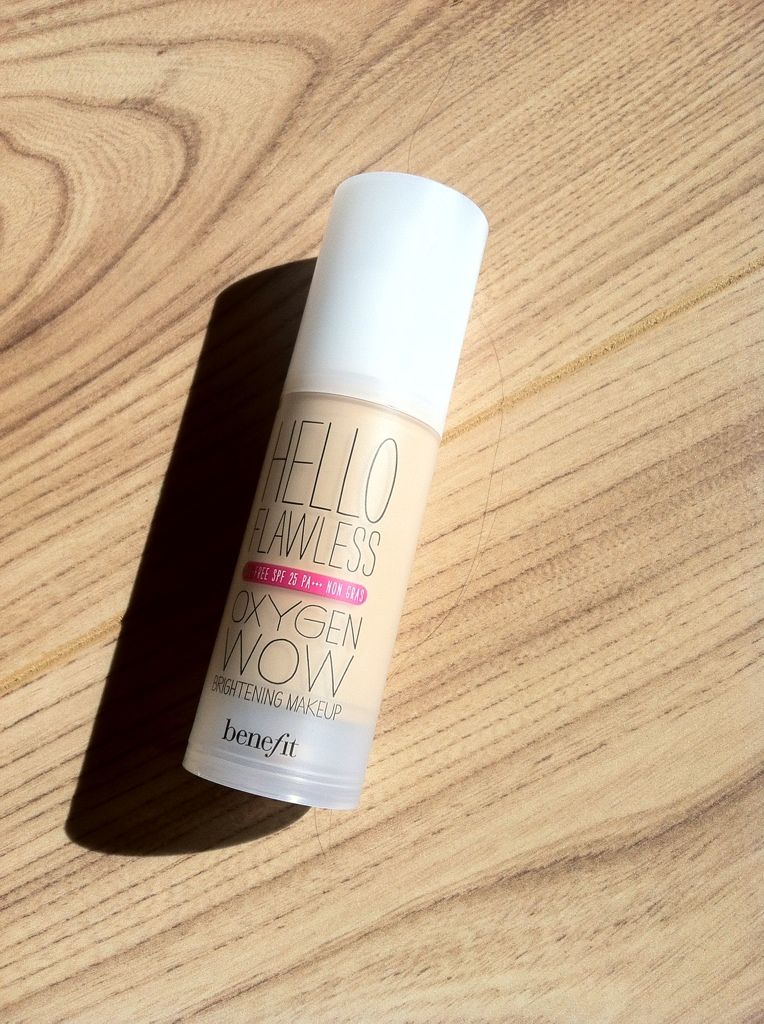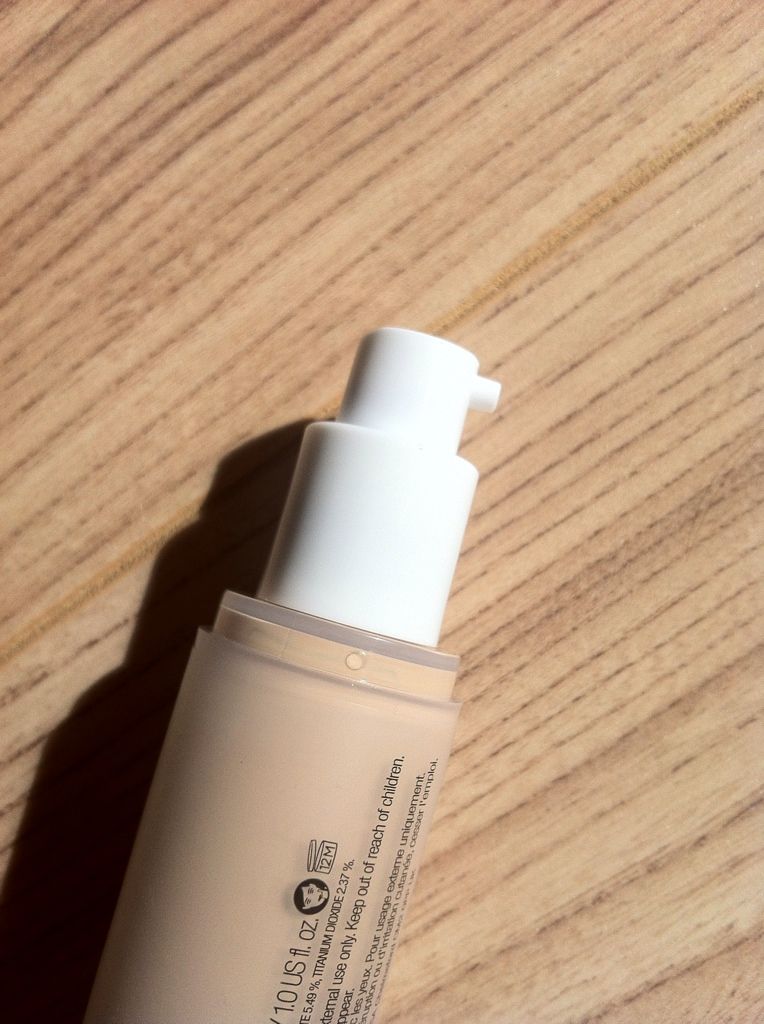 I personally like the packaging. I love that it's clear so you don't have the problem of waking up one morning and having no foundation left. I also like the fact that the bottom 'pushes up' if you get what I mean, meaning that there will be virtually no waste as almost all of the foundation will be pumped out of the bottle. If possible, I always try to pick foundations with a pump dispenser, as I find those where you have to physically pour the foundation out messy and it's easier to pour out too much, resulting in a lot of wasted product.
"Hello... it's flawless time! Our new oil-free brightening liquid foundation builds from light to medium coverage for a natural complexion you can believe in. It's you... just more luminous and healthy looking." This is how Benefit describe the foundation. I have to say, I agree with this. It's is a light coverage at first, but it builds to medium without looking cakey or orange. I have quite dry skin in places, and this is quite a runny liquid so it feels very hydrating and doesn't cling to any dry patches I have. It is oil-free, which I like, because oil based foundations tend to dry out my skin even more, which I obvoiusly don't want.
It has an SPF of 25 which is really good if you're outside a lot as it will protect your face from any sun damage, without the need of an additional SPF. However, if you're heading on a night out, or somewhere there is likely to be flash photography, you will probably see some flashback on your pictures!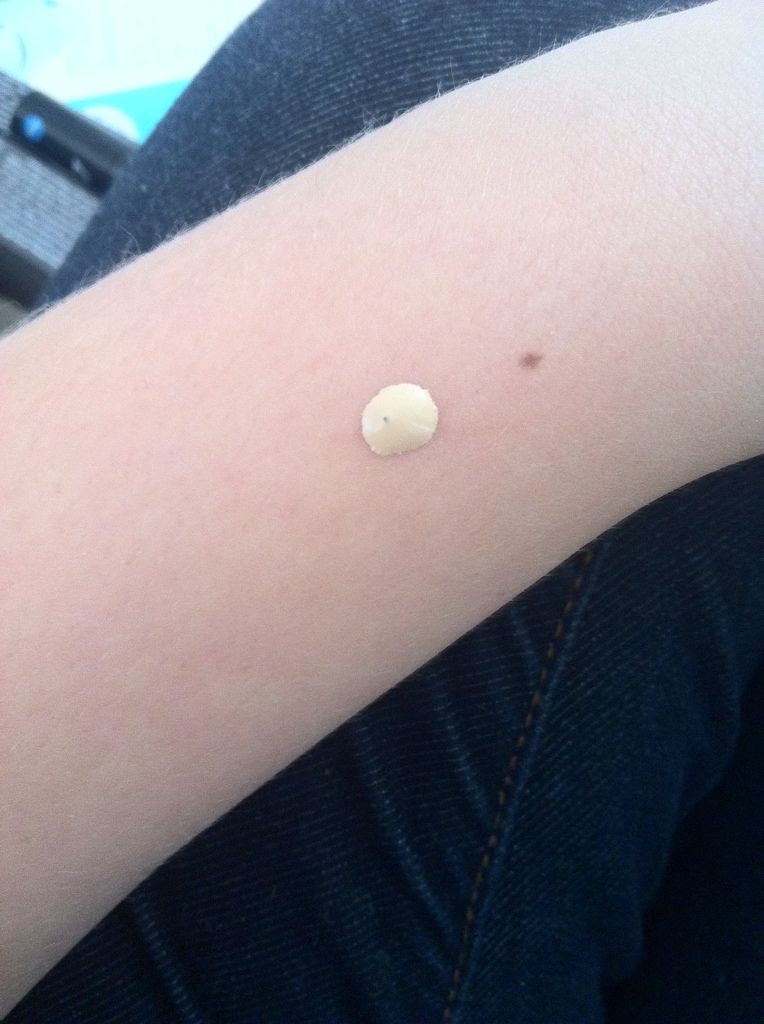 I use my fingers to blend this in, and then buff it into the skin with my Real Techniques brush. As you can see in the pictures, it blends in really easily. It doesn't have the most coverage I've ever seen, but it is buildable. If you have perfect skin with no blemishes (then I'm jealous), then you will probably get away with just one 'coat' of foundation, as this gives you a healthy-looking glow.
In terms of wear time, I find this lasts about 6 hours without a primer or setting powder. When I use primer and a powder, it probablty lasts about 8 hours, which I don't think is too bad.
I would recommend this foundation, especially to people with dry skin. It's hydrating and doesn't accentuate any dry patches :)
If you can, go into a Boots store with a Benefit counter, or a Benefit store, to get yourself matched to a shade. I was all set to buy a different shade to this until the lady tried it on my face! You don't want to be spending a lot of money on a foundation only to get home and find it's the completely wrong colour. The only bad thing about my experience was that she gave me some free samples and now I really want the Facial Emulsion moisturiser! (sorry bank balance).
Have any of you tried this?