I have finally managed to get my hands on 'Holographic Hero', the re-release of GOSH's much hyped 'Holographic'. They have rebranded this as a "one night only" polish, following complaints that Holographic didn't last for long before chipping etc. I have heard some people say this is kind of like a "cop out", but personally it doesn't bother me too much as I change my nails quite often anyway.
This has been brought back by popular demand, and the best news is it's permanent, unlike the original version!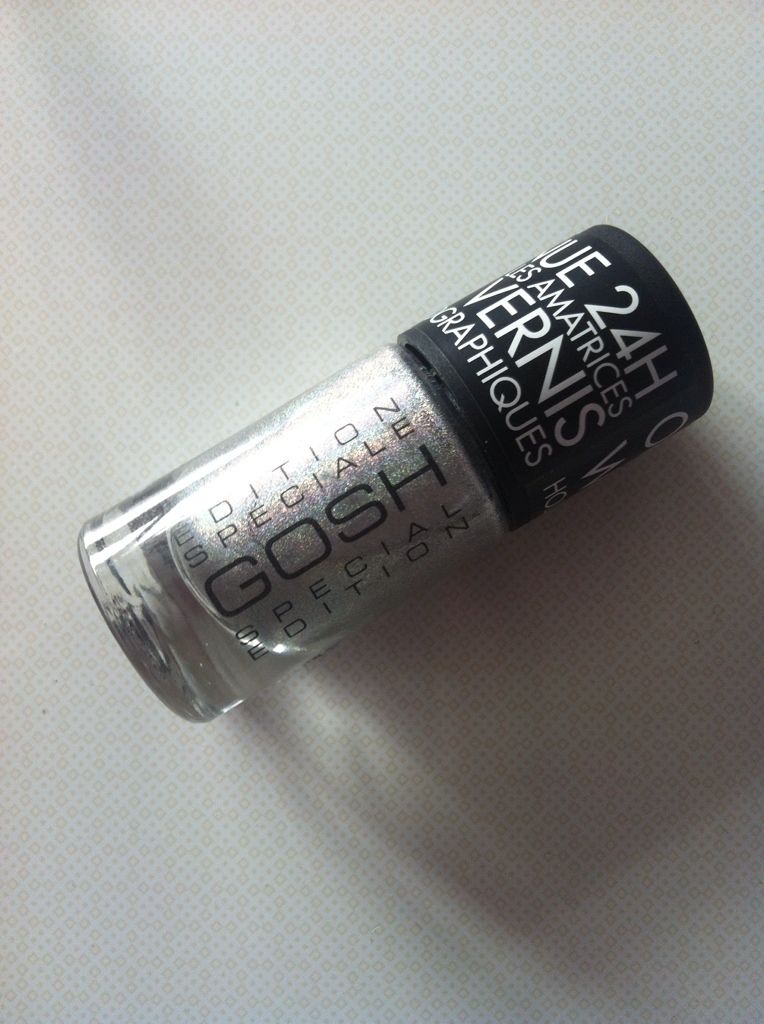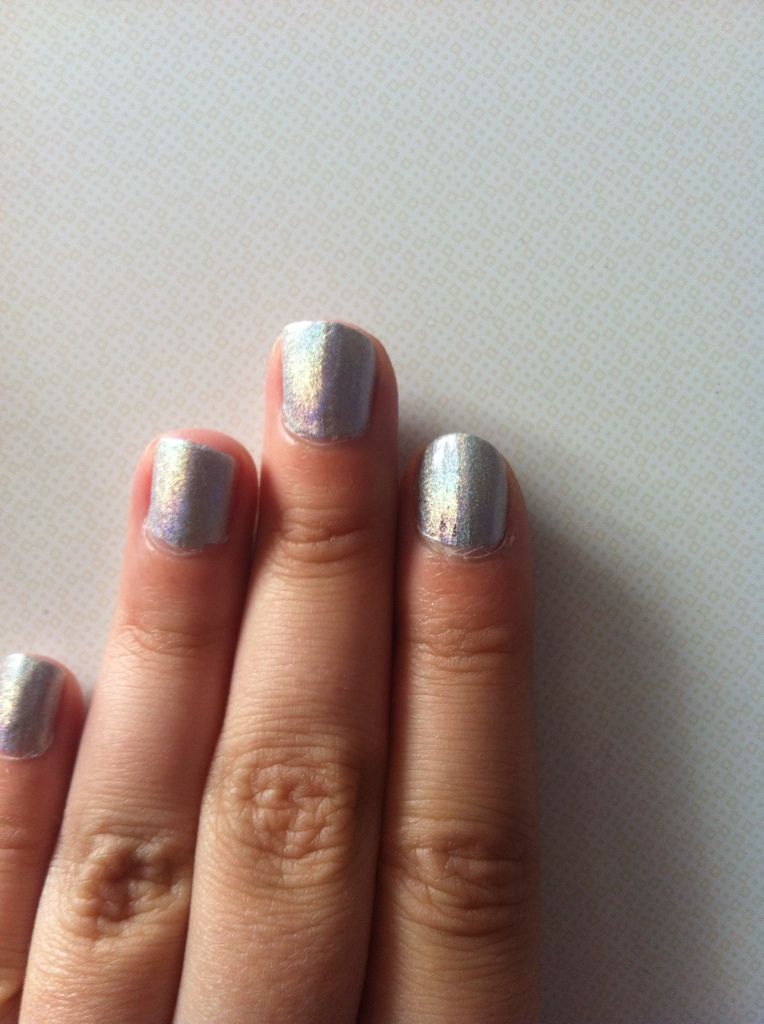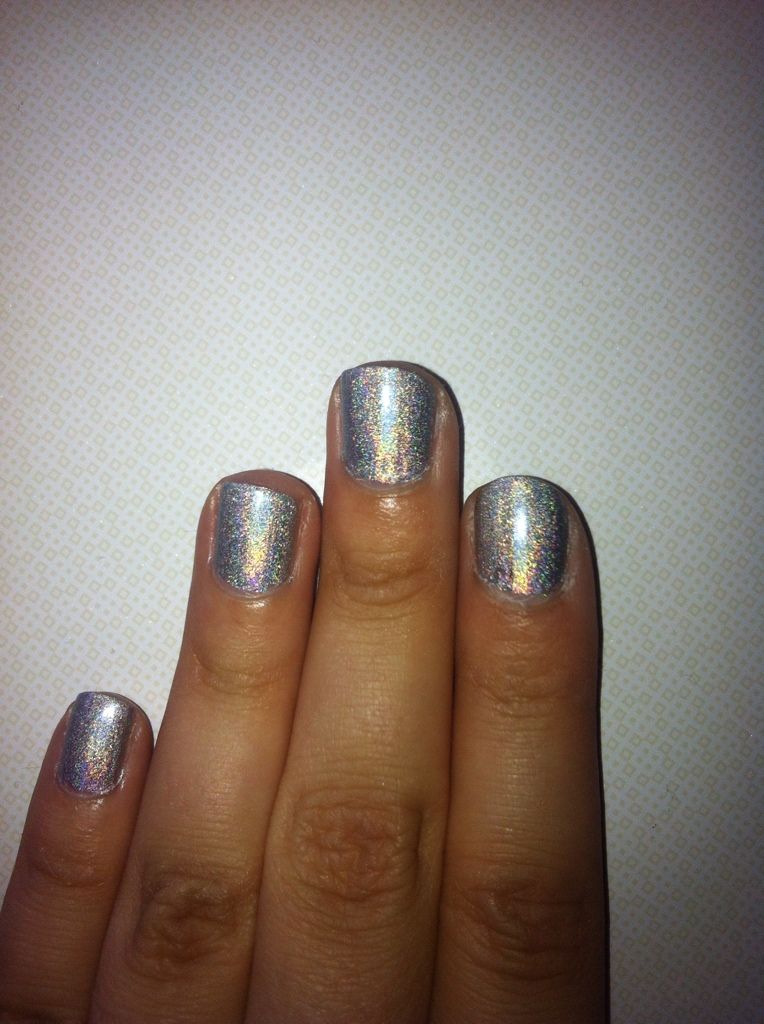 My pictures don't really do the polish justice - in direct light it really is amazing, flashing all the colours of the rainbow. As you can probably see, it is a bit patchy here and there, and if you've seen any reviews on this, you will know that it's not the easiest polish to work with. It's not *too* bad if you wait for the first coat to completely dry before applying the second, so this isn't a polish for when you're in a rush. It's worth mentioning that if you apply a top coat, the effect is somewhat dulled.
Now, I don't actually own the original holographic nail polish, but I have had my nails painted with it before, and I don't think they are exactly the same. Holographic Hero is slightly less obviously holographic (if that makes sense?). Holographic was really effective when under direct light, whereas this, while still pretty cool, is less obvious. Which is a shame really, as people just wanted the original back, not just a very similar one!
That being said, this is an effective polish and I would definitely recommend picking it up if you like this kind of thing. It's quite hard to get hold of at the minute as GOSH have only just re-released it, but give it a few weeks and it should be easily come across.
This is available exclusively from Superdrug and is priced at £4.99
(P.S. I got sick of doing my posts in purple so from now on the font will be black :))