I feel like lately I've been leaving so long between blog posts, but I don't honestly know where time is going at the minute! It's going way too fast for my liking, I can't believe we're into the 2nd week of August (I sound like an old woman here, but it's true!).
Anyway, today I thought I would write a little post about Collection 2000's "Shimmer Shades". Collection 2000's website simply says that this is "4 shimmering shades in 1 compact for a subtle, radiant glow". They have the Shimmer Shades in 2 colours, 'Way-to-Glow' (the one I have) and 'Blushalicious'. Way-to-Glow is more of a bronzing compact and Blushalicious, as the name suggests, is more of a blush compact!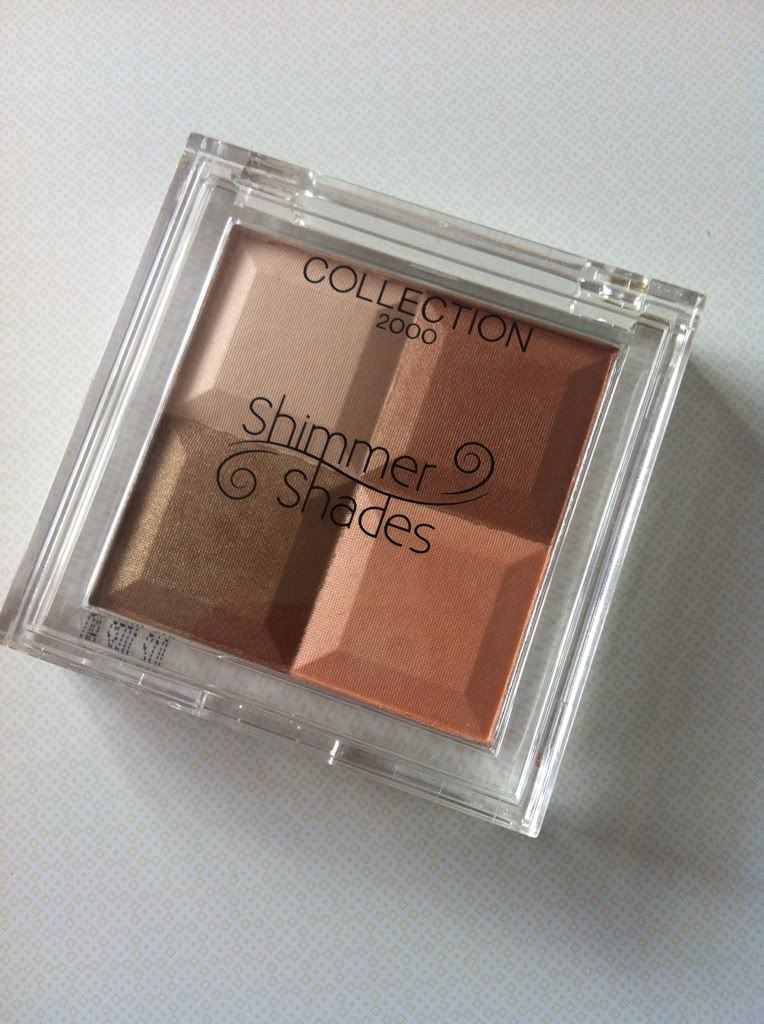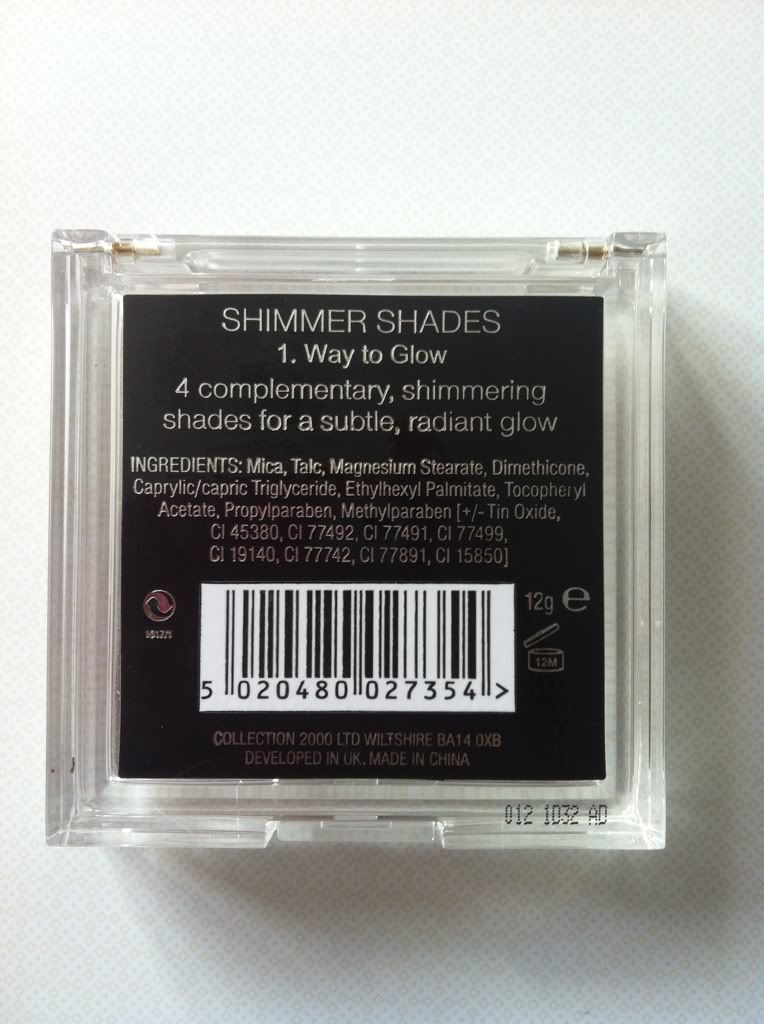 The compact contains a white, champagne colour which I use for highlighting, a warm bronze and a cool bronze, which can be used for contouring, and a peachy, blush colour, which is nice, but I don't tend to use this colour as much as the other three as I have lots of blushes to choose from!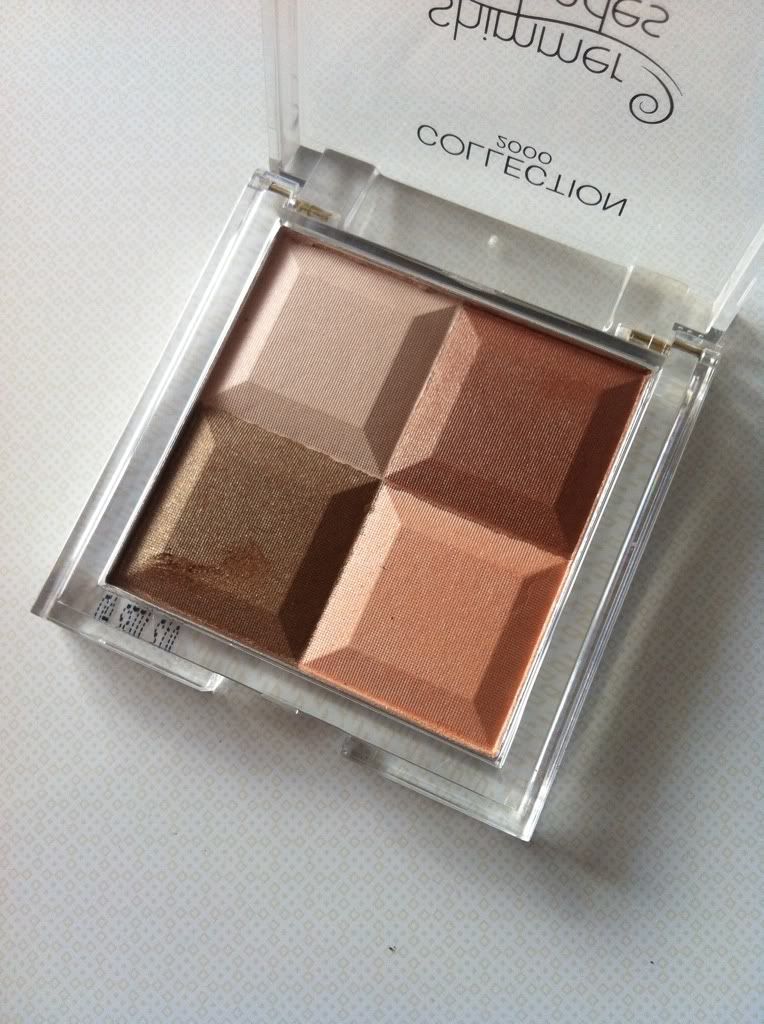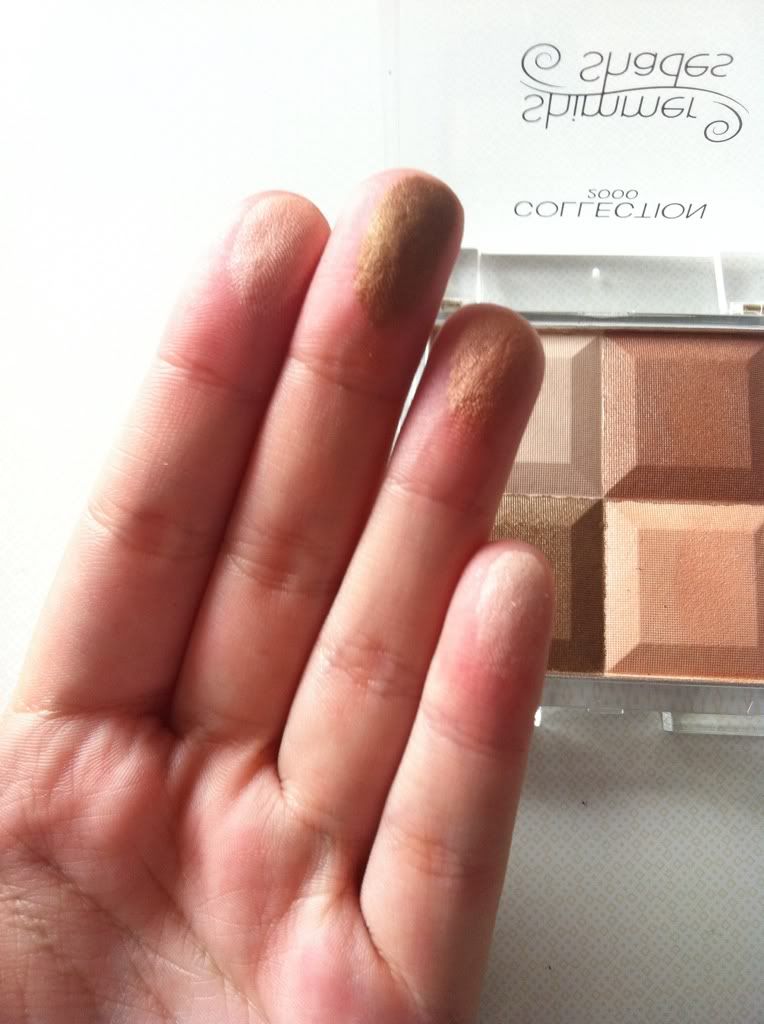 The colour payoff for all of the colours, particularly the two bronze colours, is excellent. This has become a must-have in my everyday routine, as I think it's a great multi-functional product. I really like the highlighter as it is subtle, but still really effective. Apologies for the lack of swatches on my face by the way, I took these pictures aagggessss ago and completely forgot to do any!
The packaging is not the most beautiful packaging you will ever see, but I like the fact it is see-through so you can immediately know what it is when you open your make-up bag, and it feels very well-made, so I wouldn't be too worried about it breaking if you just threw it into your bag or went travelling etc.
The staying power of this is good too, the shades generally last me all day with no touch ups. I can honestly say these last better than some more expensive bronzers I have.
They are available for £3.99 from

Boots

and Superdrug (Can't find it on the website to link but I know they definately sell it as that's where I got mine from!)