There's no doubt that you will have all heard of these, and most probably seen a review or six on them too. They are Revlon's newest release, and have been labelled a dupe (or rip-off) of Clinique's Chubby Sticks. I haven't tried the Clinique ones so this isn't a comparison post, it will only be a review of the Revlon Balm Stain.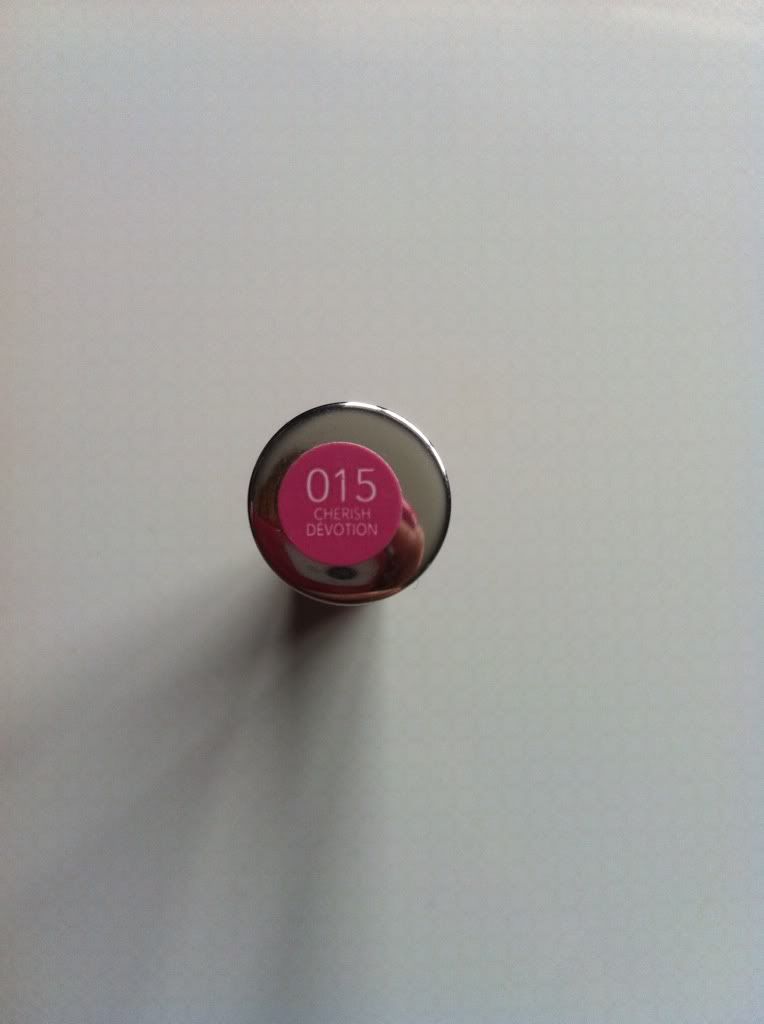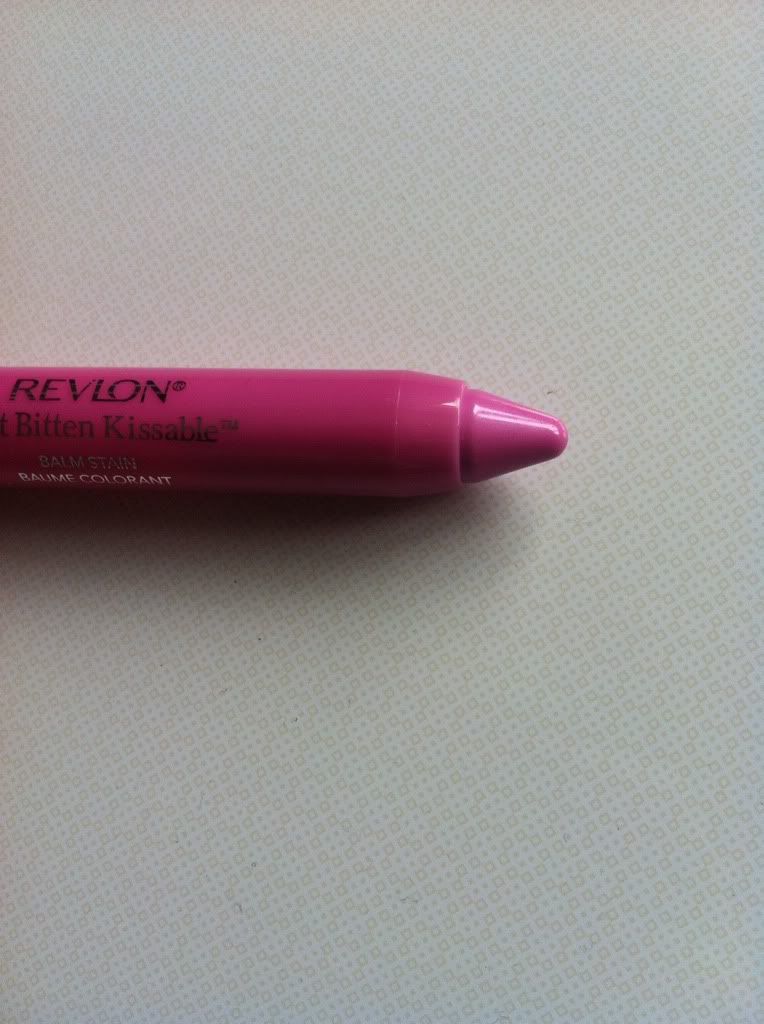 The shade I have is 015 Cherish (it says Cherish Devotion on the bottom but on the website it just calls it Cherish - ah well, Cherish it is!), but there are roughly 10 shades to choose from (I don't know exactly because the Revlon UK website doesn't have these on yet - the US website shows 12 shades but I'm not sure if we have all of these in the UK). Revlon describe these as "a pampering balm fused with a lightweight lipstain.. it gives softer, smoother lips with the perfect flush of colour which lasts hour after hour".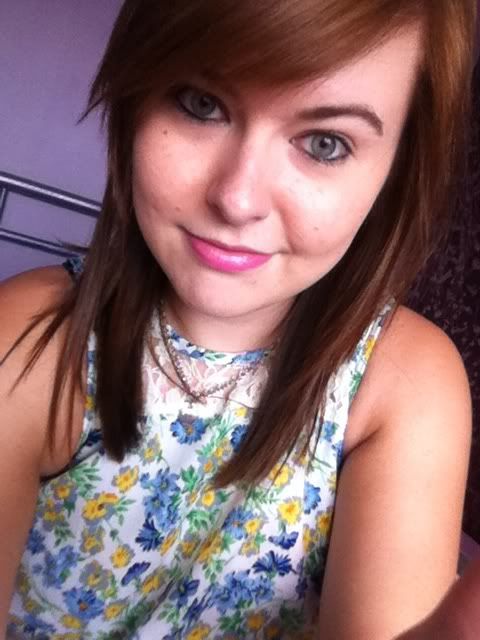 Apologies for the smaller picture - it was taken using the front camera on my iPhone.
The stick itself reminds me a lot of them wax crayons you used to have as a kid haha! You can either apply straight to the lips like I did, or if you were a make-up artist for example you could use a seperate brush to make it more hygenic. It is very easy to apply, and the colour payoff is amazing. In the picture above I applied one 'coat' of the balmstain and my lips were already quite a vibrant shade of pink. I like the combination of a lipbalm and a stain because the only reason I never got along with lipstains was because of how dry they made my lips.
The colour stays on for around 4-5 hours on me, which I think is good for a lip product as I normally have to apply every 2-3 hours. The product is very moisturising, and when it wears off, it just fades rather than doing the annoying thing of going rather patchy.
Overall, I was really impressed with this. The colour payoff was really good and the colour lasted well on me as well. It kept my lips moisturised for hours and also the packaging and design of the product were useful for me too. I like how easy it was to apply and I will definately be purchasing some more shades!
These are available from

Superdrug

and

Boots

. At the minute, they are £5.99, but this is an introductory offer and I don't know how much longer this will be on for so if you want to try these, hurry before they go to full price! Full price will be £7.99.
Have any of you tried this shade? Or any other shade? What did you think?