This idea has been around for ages, and I've been wanting to try it for ages, but until recently, I thought you needed something called rubbing alcohol to do it, and I didn't want to buy something just to do this with. However, a friend of mine told me the other day that you can in fact use water to get the same effect, so this morning I had some time on my hands and attempted my very first newspaper nails manicure :)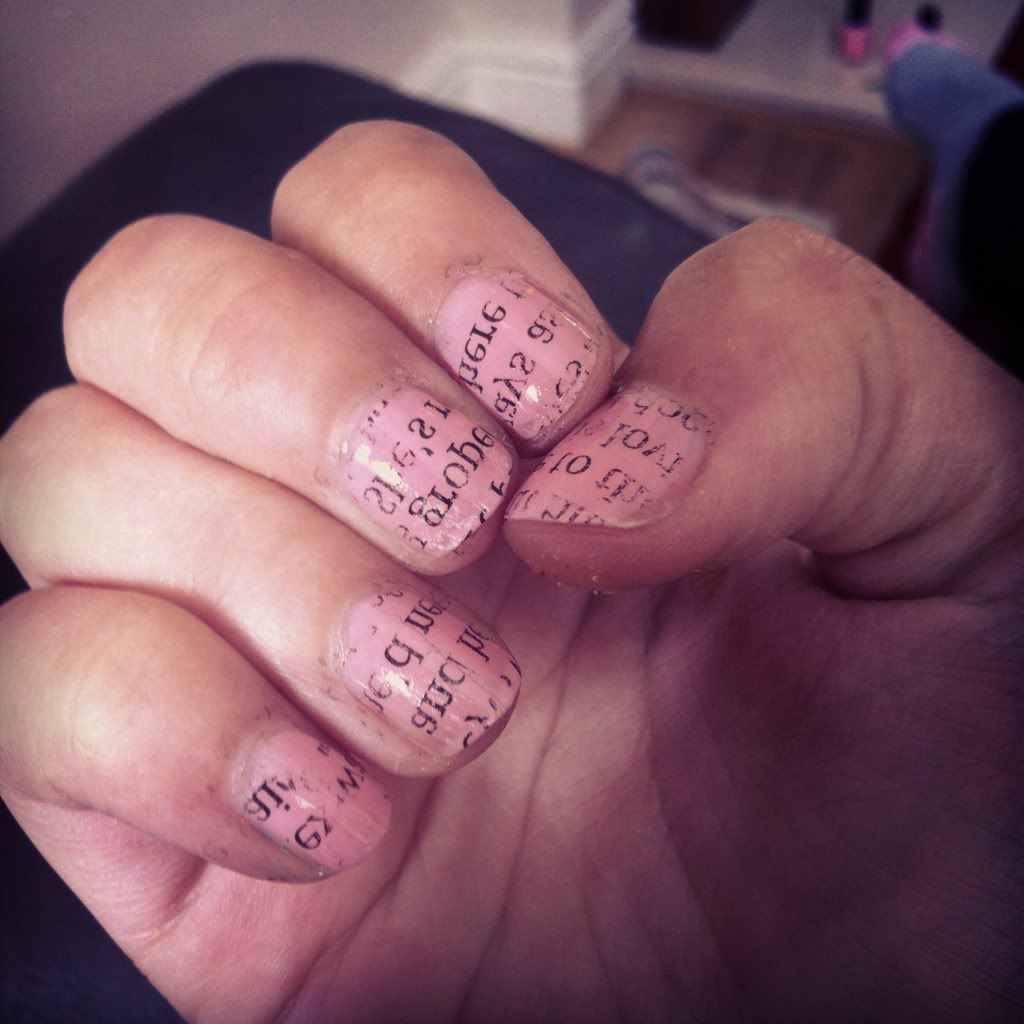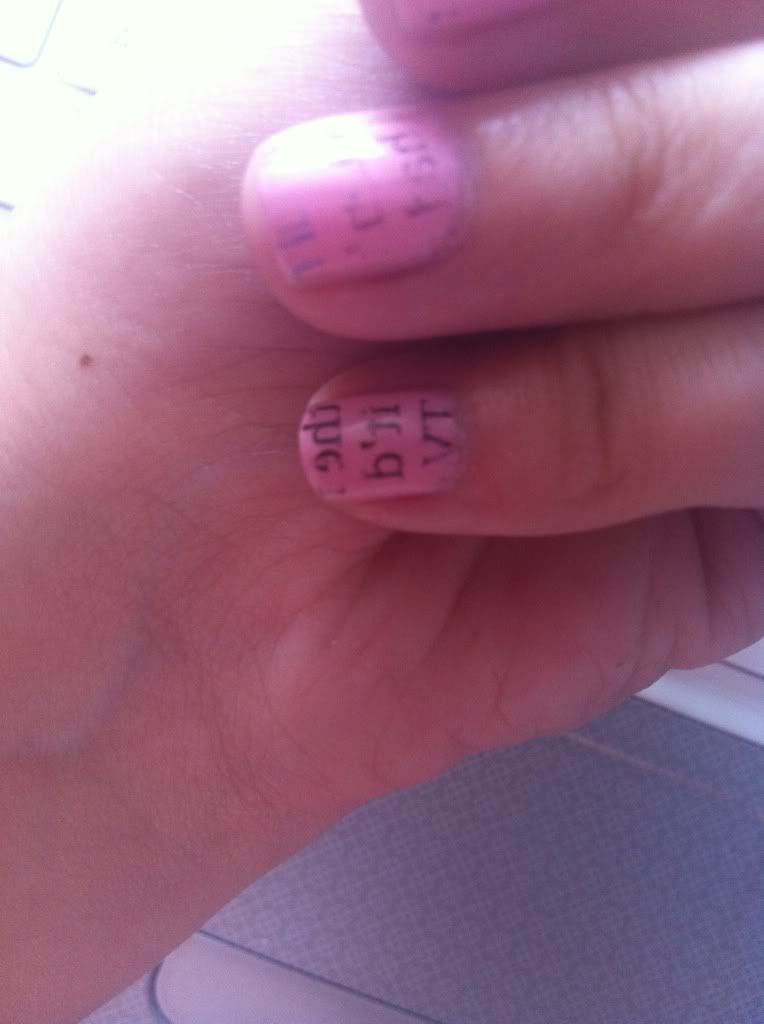 They are far from perfect but I'm pretty happy with them for a first attempt :)
For those interested in how I did this, all you need is either a newspaper or a magazine (I used a magazine for these as I didn't have a newspaper to hand) and some water!
Firstly, paint your nails with your chosen base colour - mine is Strawberry Ice Cream from Barry M, and wait for them to dry completely, otherwise you will get bits of paper stuck to your nails! Then, soak the newspaper/magazine in a small bowl of water, then apply to the nail and put pressure on it for about 40 seconds. Carefully remove the paper, and you should be left with something like this :) Make sure you only apply your topcoat once the nail is completely dry otherwise the design will smudge.
As you can see in the pictures, the print from the newspaper will transfer to the skin around your nail, so you will need to use a cotton bud dipped in some nail polish remover to get rid of this.
I was amazed at how easy these are, and I also really like how they look. You can make so many colour combinations with it as well, but I think the print shows up better if you use a light colour for your base colour.
I hope this helped some people! What do you think of this design? Is it something you would wear?