Okay. So. It's been almost 2 whole months since I last wrote a blog post. In all honesty it really doesn't seem that long ago, I really don't know where the time has gone! In truth there wasn't a reason why I stopped writing on my blog, I just lost my 'blogging mojo' and just generally had nothing I felt I wanted to write about. In any case, I finally feel ready to put some effort back into my little piece of the Internet, so here goes!
After getting back from my holiday, I needed a new foundation in a darker shade to match my new found tan, so I went to Boots and picked up the Bourjois Healthy Mix on a complete whim. I have used this foundation before, and really enjoyed using it so I decided to give it another whirl. Since the last time I used it, they have revamped the packaging to give it some lovely red accents, and I am actually a huge fan of the new packaging. It now comes in a glass bottle as opposed to the plastic bottle it used to come in, and I personally feel that the red accents make it look quite classy.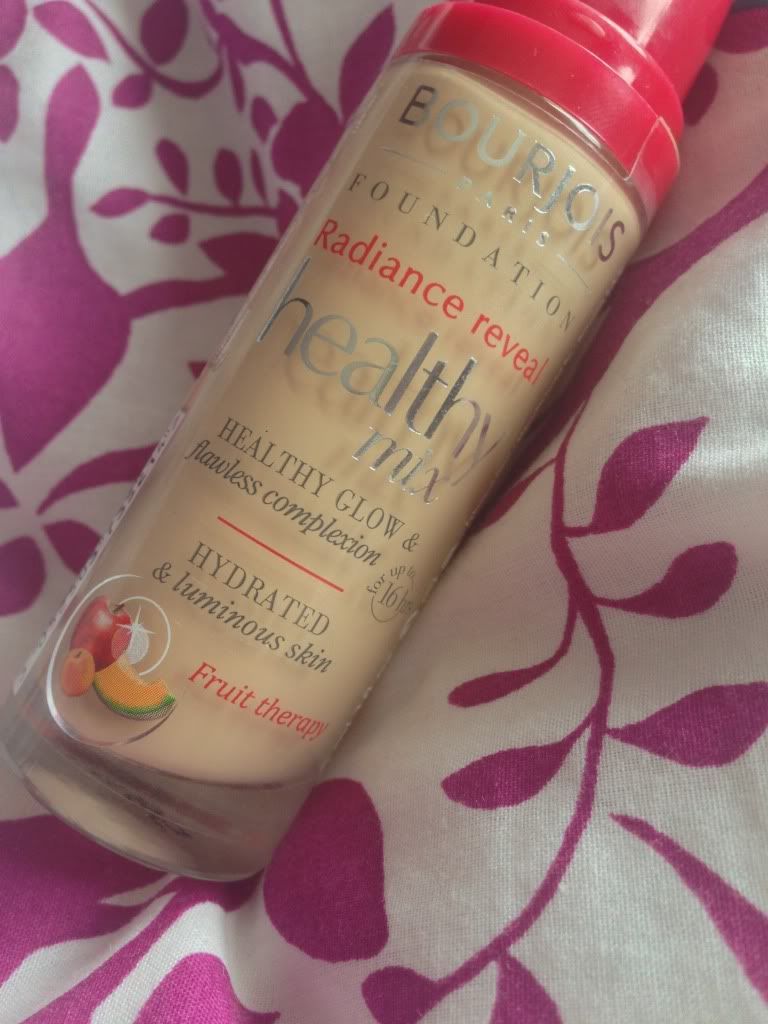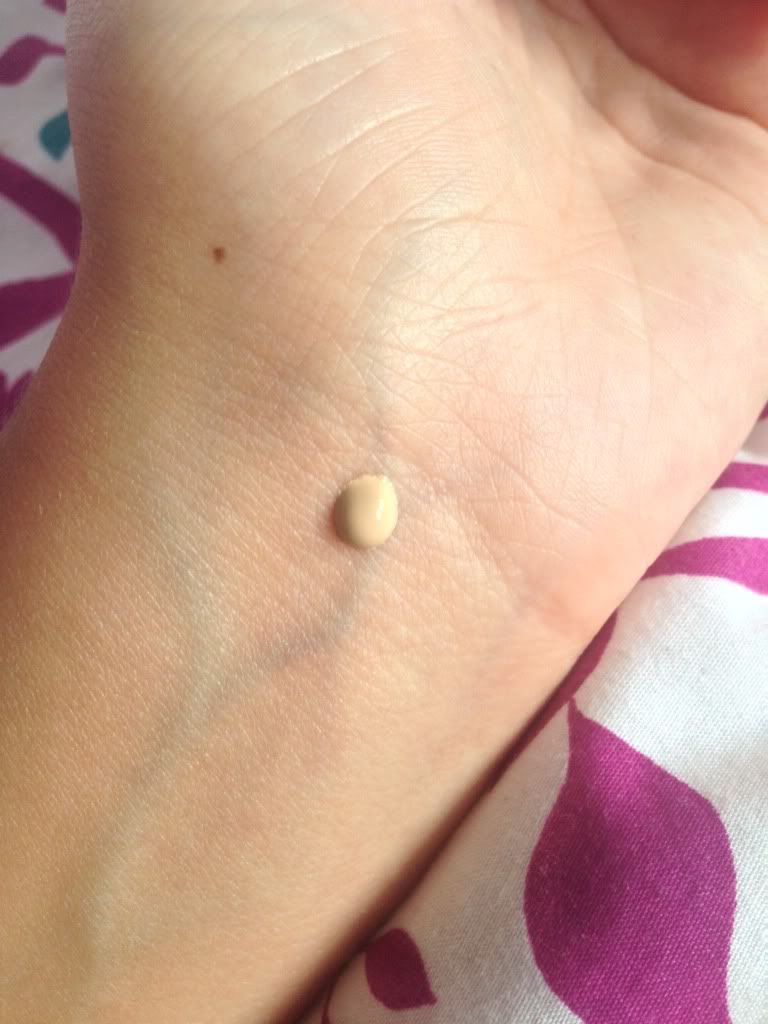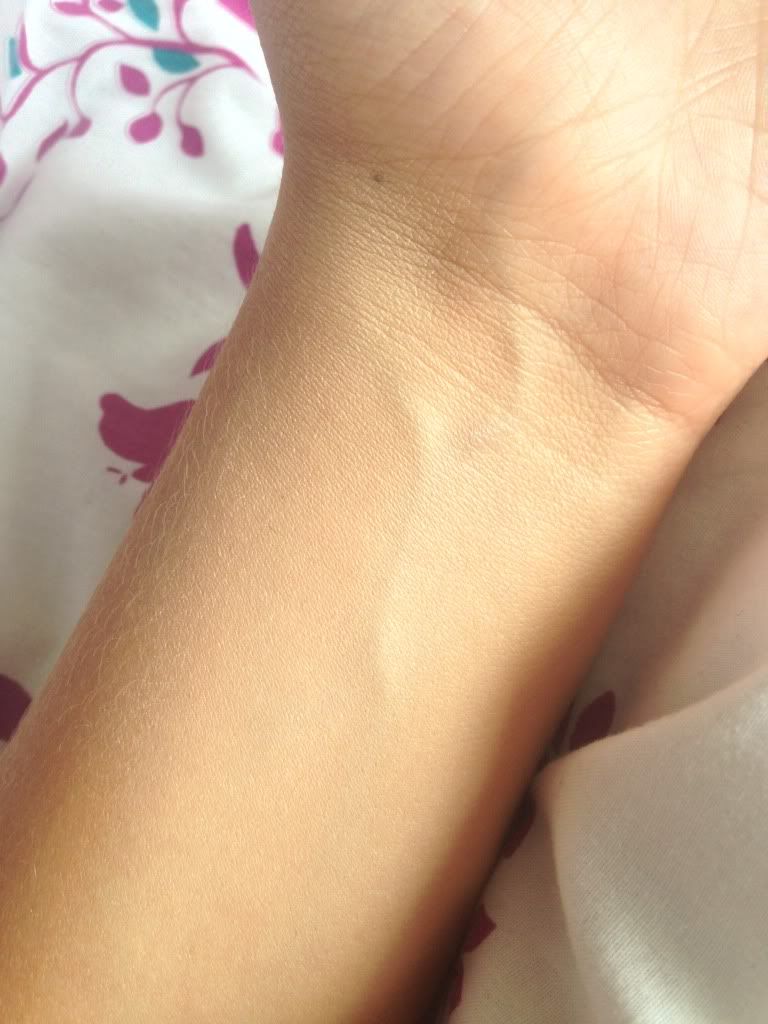 "16 hour radiance booster! Instant anti-fatigue result! Give your skin a boost of radiance with Bourjois' Healthy Mix foundation with a vitamin-rich fruit therapy formula for an even complexion and an instant anti-fatigue result! "
Bourjois claims that this foundation will make you look 'flawless' for up to 16 hours. I'm not too sure it lives up to this claim, as I do tend to find myself powdering my face after around 7/8 hours, although I do have quite oily skin so this may be down to that. I will agree with the claim that it makes you look flawless though, as it really does make your skin look smooth and evens out any imperfections you may have.
The formula of this foundation is quite strange - it's almost gel-like, but because of this it blends into the skin really easily. I tend to apply this with my Real Techniques expert face brush, but it also blends in really well with your fingers if that's how you roll!
I have the shade 52 'vanilla', which is slightly darker than I would usually go for due to just returning from holiday, but it is a really good match. I find a lot of Bourjois foundations have quite yellow-y undertone, which can be a pain but fortunately it works for me! There are 8 shades available to choose from, which isn't a great shade range but unfortunately this is quite typical of drugstore foundations!
I really like this foundation and would definitely recommend it if you can find a shade match! It's probably most suited to drier skins as it's quite hydrating, but that's not to say it doesn't work for oily skins too!