My hair has been the same length for about as long as I can remember. I would absolutely love to have long hair, but unfortunately for me my hair never seems to grow past a 'certain length'. Enter this product which claims to be specifically targeted at hair 'that never grows past a certain length'. Sounds perfect no? (apologies for the state this product is in, I've had it for ages and completely forgot to photograph it before I used it - oops!)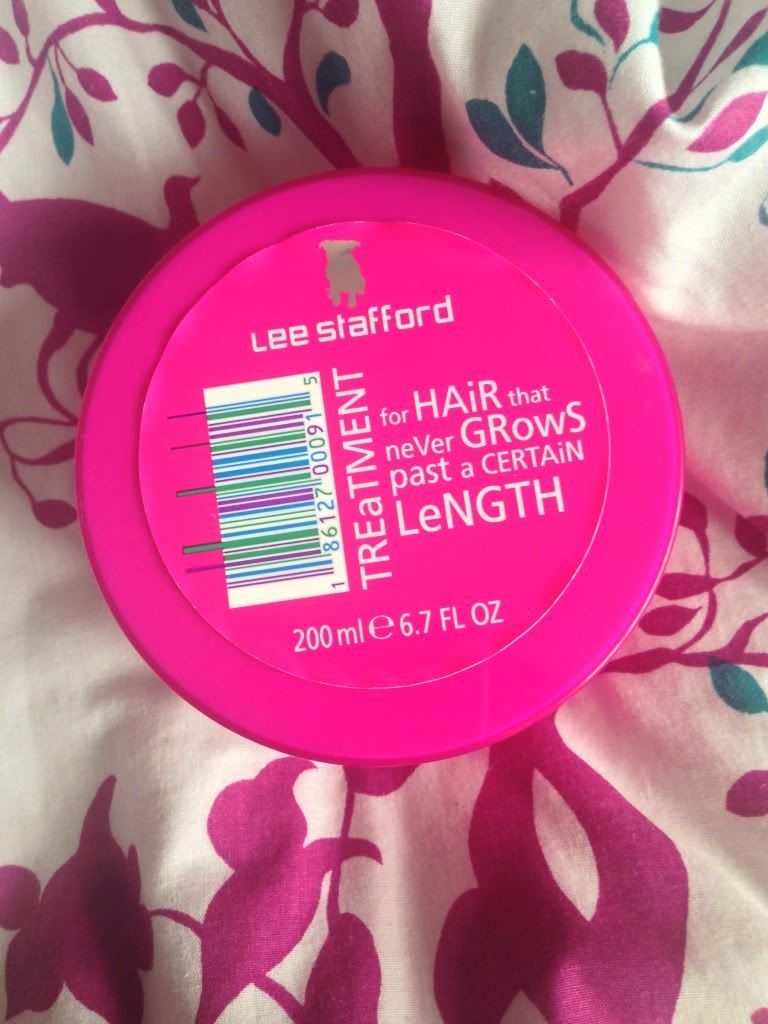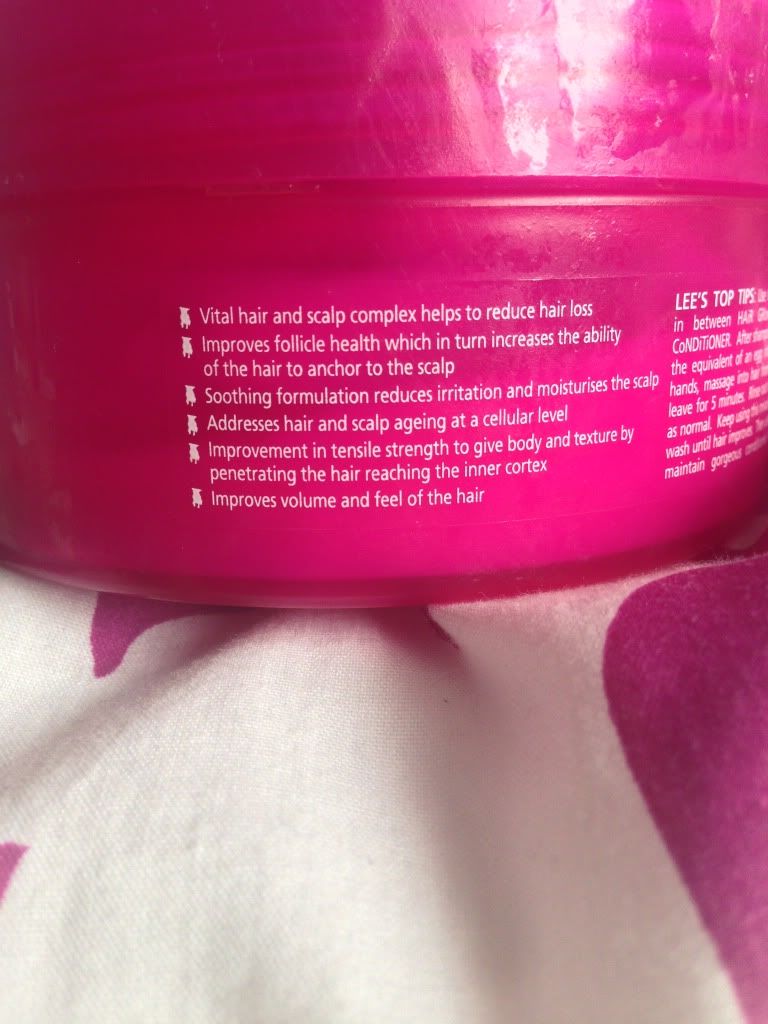 First of all, I really love the packaging of this! Mainly because I am a complete sucker for anything bright pink. but it's just such a lovely colour and looks really nice on display in your bathroom! Anyway, I digress..
"Lee Stafford Hair Growth Treatment with Pro-Growth complex, contains a protein-based complex to fertilise your follicles to help hair grow faster and reach its maximum potential length."
It is recommended that you use this every time you wash your hair until you see an improvement, and then to reduce the use to once a week. It also recommends that you use an "egg sized" amount but I found this was way too much for my hair, I used a lot less than that (obviously this depends on the length and thickness of your hair - mine is medium length and quite fine so I didn't need a huge amount). I used this every time I washed my hair for about 4 weeks, and in all honesty I didn't notice any difference in the length of my hair at all. I now tend to use it just once a week like the packaging suggests.
Although I didn't notice any difference in the length of my hair, I did love how this made my hair feel after use. It made my hair extremely soft and shiny, and did make it appear fuller.
I do like this product, just not for its main use. I didn't feel it made any difference to the length of my hair, but I do think it makes a really good hair treatment in terms of making the hair feel super clean and silky. I probably wouldn't repurchase as I am basically using this as a deep conditioner and I know there are other, cheaper ones on the market, so I would probably try a different brand. I was slightly gutted this didn't work for me, as I know a lot of people rave about this!
You can buy the Lee Stafford treatment for £7.99 from Boots.