Today is the first time in a while I've actually had some time to sit down and write a blog post, which I am soo glad about! I miss writing blog posts but unfortunately I have way too much uni work at the min, boo!
Anyway, I didn't really fancy writing about anything beauty-related, so I've opted to write a little post about baking! I love baking, it's something I really enjoy and I love whipping up some cupcakes or a victoria sponge from time to time! As much as I emjoy baking, cookies and biscuits are the one thing I barely ever make, due to the fact that each time I try, they always end up either a soggy mess or burnt to a crisp! That was until I found this recipe on Anna's blog, Vivianna Does Makeup. I'm sure plenty of you will have seen people talking about this recipe, so I decided to try it, and I am so glad I did!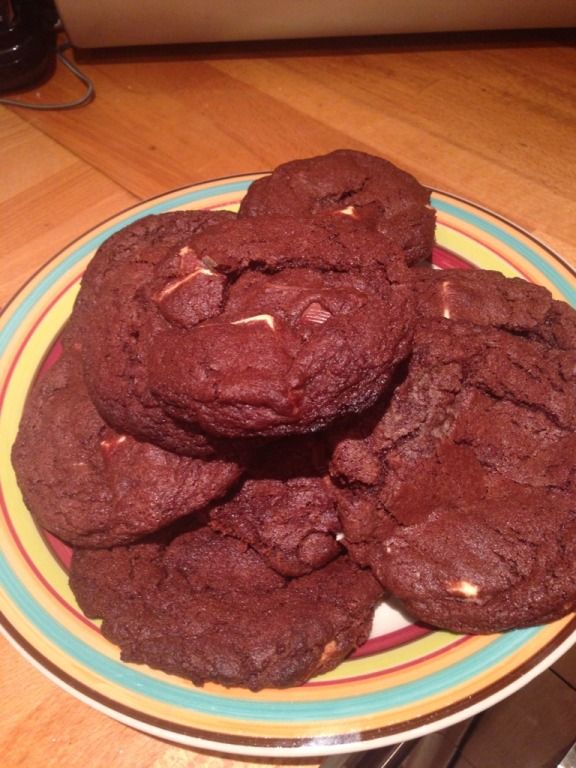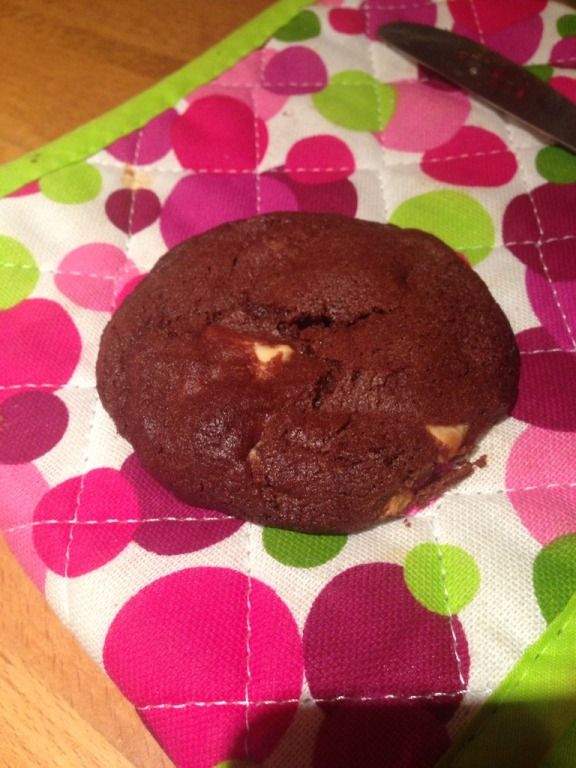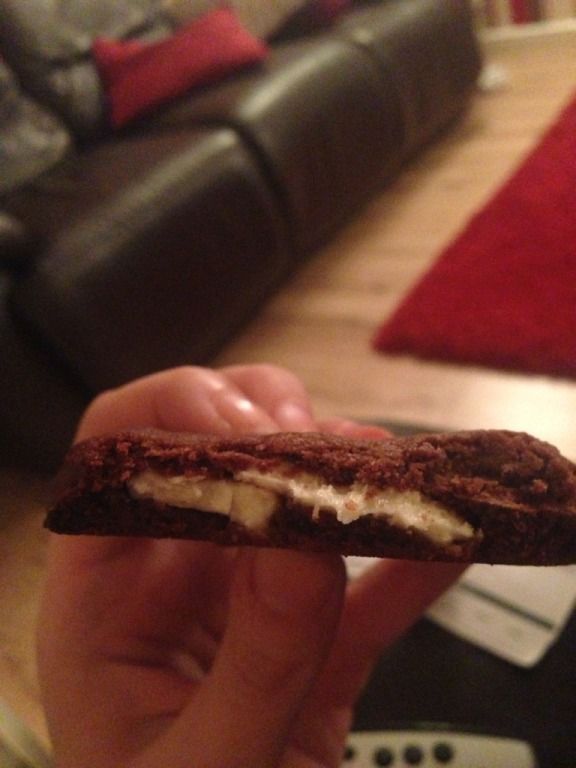 These were literally amazing, even if I do say so myself! The recipe was also really simple to follow, which is always good!
3 bars of chocolate (dark, millk, white)
1) Mix butter and sugar together until light and fluffy
2) Add the egg and mix until combined
3) Add flour and cocoa powder, and mix
4) Add chocolate (broken into squares)
5) If needed, add a splash of milk to make the mixture less dry
6) Make 12 dough balls and place on a greased baking tray
7) Bake for 10 mins in 200
°
C oven
When you take them from the oven, they will still be really soft and look like they're not cooked, but this is fine as they will harden while they cool!
Thank you to Anna for posting this recipe, I will defnitely be making these again!